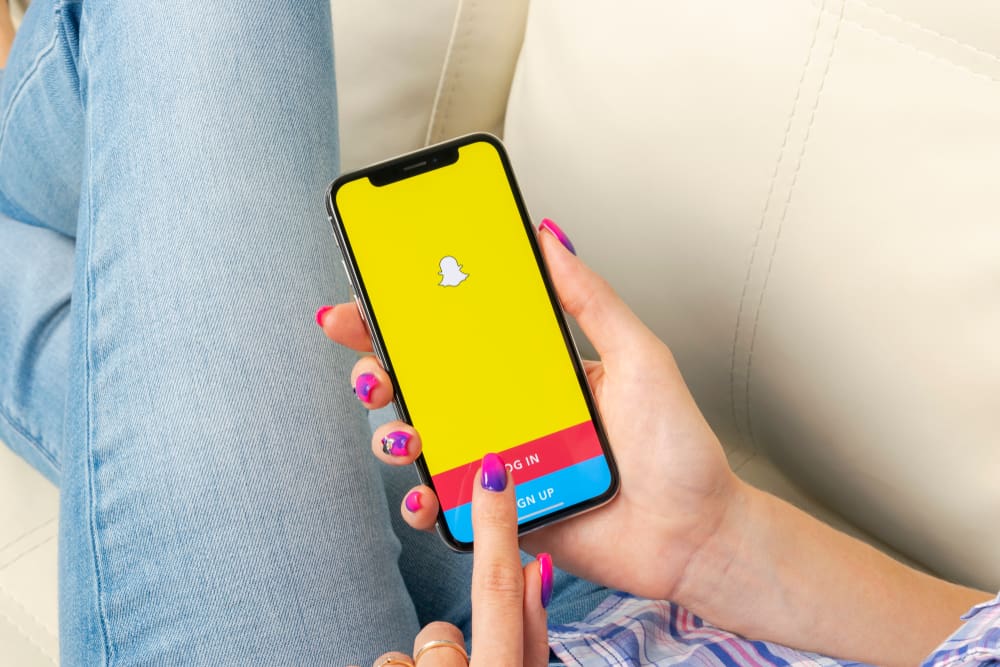 Is your group chat on Snapchat almost perfect, but there is one person who is just very irritating?
Maybe they share irrelevant snaps, or maybe your group chat constantly buzzes with their messages, which may be frustrating.
You may need to learn how to delete a group chat on Snapchat so that the person can longer affect the mood of everyone.
There is no option to delete a group chat on Snapchat. The easiest way out would be to create a new group on Snapchat and leave the old group.
You will get all the information in this blog post on removing someone from your group chat on Snapchat so that they no longer spoil everyone's mood. We'll also share a few other ways if you can't remove them directly. Keep on reading to learn more!
Things To Keep in Mind Before Deleting a Group Chat on Snapchat
Snapchat keeps you connected with friends through snaps, videos, or texts. Hence, no wonder this smart app prevents you from deleting a group chat.
There may be various reasons you're tired of the group chat you once loved. But think carefully before making your decision. Deleting a group chat or removing someone and then adding them back may seem awkward.
Furthermore, your reason must be solid, or the other person may assume that you hate them or you're just rude!
Various Methods on How To Delete Group Chat on Snapchat
Unlike other apps, the creators can't delete the group directly on Snapchat. The group members can add new people or edit the group name without permission.
Don't be disheartened, as multiple methods exist to eliminate the group chat without offending anyone directly.
Method #1: Create a New Group
It is probably the best option for those who love to play it safe. Creating a new group with all the members you wish for is far better than getting agitated in the previous group.
Here's how to create a new group chat on Snapchat:
Open the Snapchat app on your device.
Tap the chat button located in the bottom bar.
Tap on the new chat icon in the bottom-right corner of the screen.
Choose the "New Group" option.
Tap on "New Group Name" and give a relevant name to the group.
Add the names of required members in the "To" field or tap on the circles. You can add up to 100 people to the Snapchat group.
Tap "Chat with Group" at the bottom. Now, enjoy the newly created group.
Method #2: Let the Group Expire on Its Own
Who likes to be an inactive group chat on Snapchat? Thus, the image-sharing platform itself dissolves the group after some time if none of the members sends a snap in the group. It makes the whole task even more manageable.
With this great feature, you won't be the wrong person, thanks to Snapchat. So, if you and your pals wish to avoid a particular person in the group chat, you might simply wait.
Method #3: Leave the Group
If a Snapchat group no longer interests you or thinks it is a waste of your time, you can always leave the group. You can also leave the old group after creating a new one.
Follow these simple steps if you want to leave a Snapchat group:
Launch Snapchat on your Android or iOS device.
Click on the chat icon on the bottom left of the screen.
Open the group chat.
Tap on the name of the group.
Tap on the three vertical dots located on the top right.
Select the "Leave Group" option and confirm your selection.
Once you leave a Group Chat on Snapchat, all your previously sent snaps and chats will be permanently cleared from the group. No member can see them, even if they saved them in the chat.
Method #4: Confront or Block the Annoying Person
This might be awkward for both parties, but sometimes it is the only way out.
You can directly talk to the unwanted person and politely ask them to leave the group. Don't worry if they deny it; you know other tricks to remove them.
Another option is to block them (you must be really miffed with them!) from your account. The person can never text or send anything again until you unblock them. And it will also remove them from your fun group chat.
To block someone on Snapchat, follow these instructions:
Open the Snapchat app.
Look for the person's profile in the chats or directly search for their username.
Open their profile by tapping on their bitmoji.
Tap on the three dots in a circle at the top right.
Select "Manage Friendship."
Tap on "Block."
Confirm your selection by tapping "Block" again, and no more worrying about them contacting you again.
Wrapping Up
Now, you're aware of all the methods of how to delete a group chat on Snapchat and enjoy with your friends without someone interrupting your exciting discussions.
Also, adding unnecessary people to the group can waste time and invite spam posts and invaluable information. You can also mute or remove the person as a friend at your convenience.