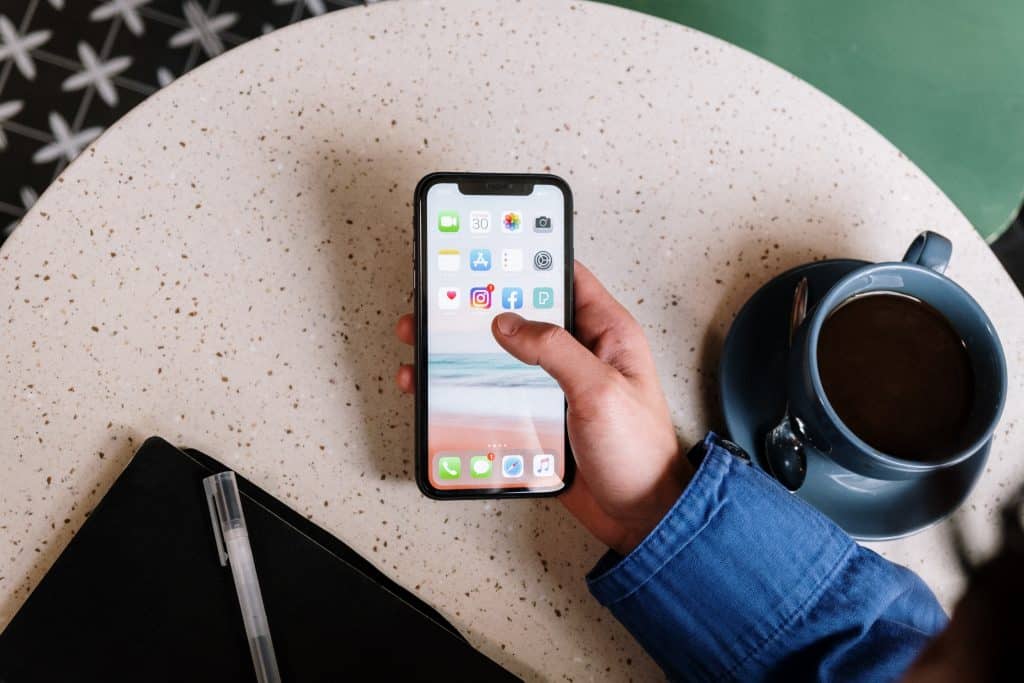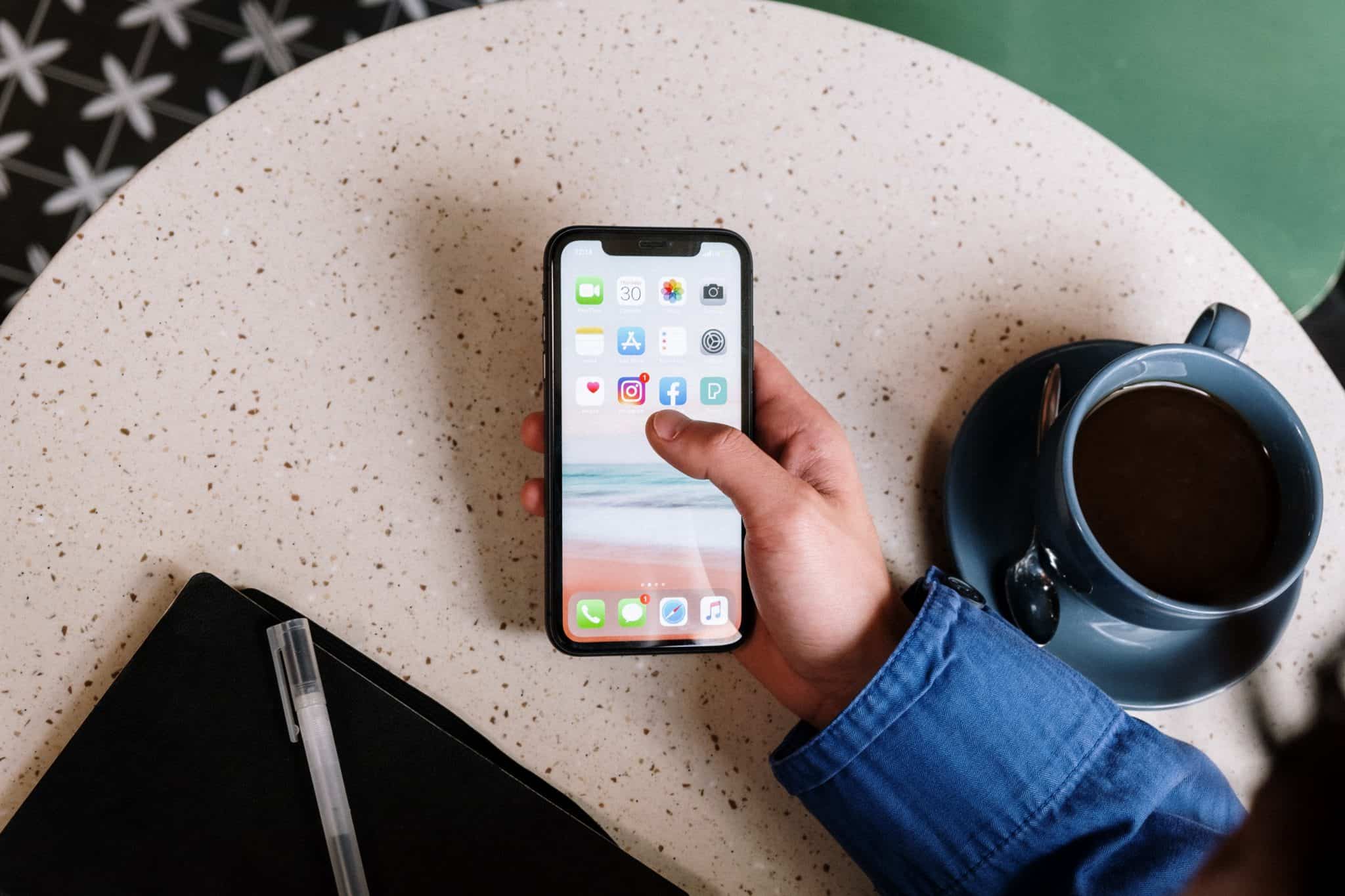 Instagram is becoming more popular by the day. As the user base increases, we often see new features being added. The Instagram story is a great feature that allows users to share exciting content in a moment.
Sharable Instagram Story content includes short video clips, texts, interactive questions, photos, gifs, etc. The feature we are discussing today is the Instagram Story Questions. Unfortunately, you can only access the feature on a smartphone.
Instagram Story Question is an Instagram story that allows you to ask your followers interactive questions. It provides users with a simple way to interact with fans. It's fun because you can mix multiple responses from your followers and share it on your story.
I will show you an easy way to do that in this article. It's a straightforward technique that may be completed in a few steps.
Sharing More Than One Response on Instagram
Here's how you can share more than one response on Instagram.
Step #1: Install Instagram and Create a Story
To begin, go to your phone's app store and download the Instagram app.
Go to your Instagram Feed.
Swipe right or click the "Plus" icon in the top right corner.

By clicking on the space, you can start creating a new story. To create an Instagram Story Question, select the picture you want.

Click on the Sticker Button.

Step #2: Select "Questions" From the Options, Create and Share It
You'll notice various options in the lower section after clicking on stickers, including Surveys, Cards, Gifs, links, and Questions. From the drop-down option, choose Questions. 

Create the question.

Share it on your Instagram Story.

Step #3: View Responses
Once you've gotten responses, swipe up on your Instagram Story question screen. As a result, the first answers will be revealed. Tap "See all" to see all of the responses.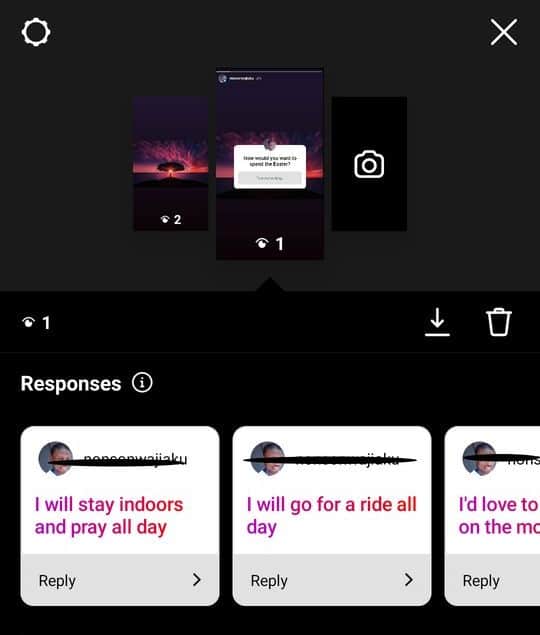 Step #4: Choose a Response, and Share It
Select the response you want to share and click Share Response.

Next, select a Background, and position the response wherever you want.

Step #5: Save The Response
When you're done positioning the response, touch the three dots at the top right corner of your screen and click "Save".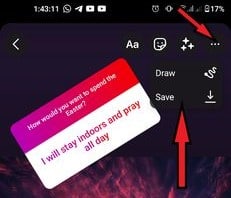 Step #6: Exit and Delete the Original Response
Press back, click Discard Response, and select the "x" button after saving. Exit the Story. Now is the moment to choose your second response.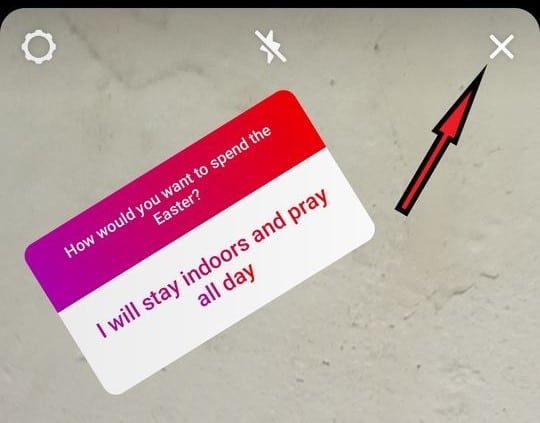 Step #7: Second Phase: Select Second Response
Swipe up in your Instagram Question story again, select the second response you want to share, and share it.

Choose your initially saved response as the background image.

Step #8: Repeat Preceding Steps
Now, move the second response to any location on the screen.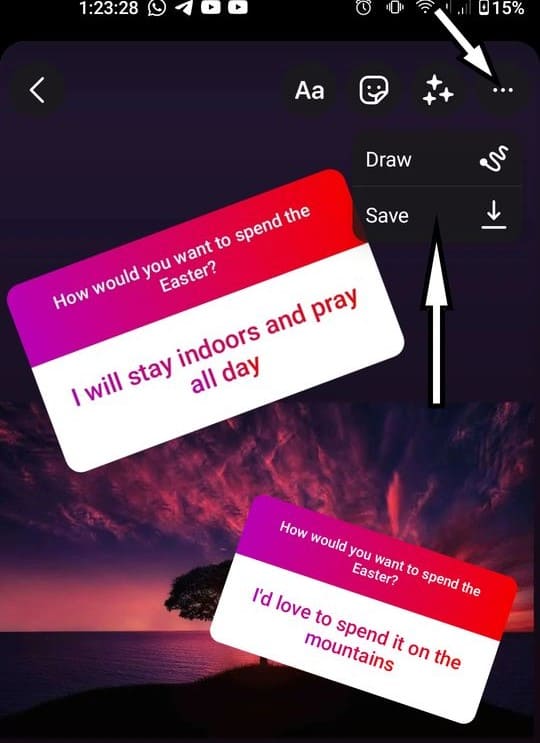 Repeat the preceding steps. To save this image, click the "Save" button. To exit, tap the "X." Select your third response and upload the newly saved image to mix it with your first two responses. 
Step #9: Share It to Your Story
To share it to your Instagram story, simply follow the process of creating Instagram stories. Select the saved image containing the mixed responses, and click Share.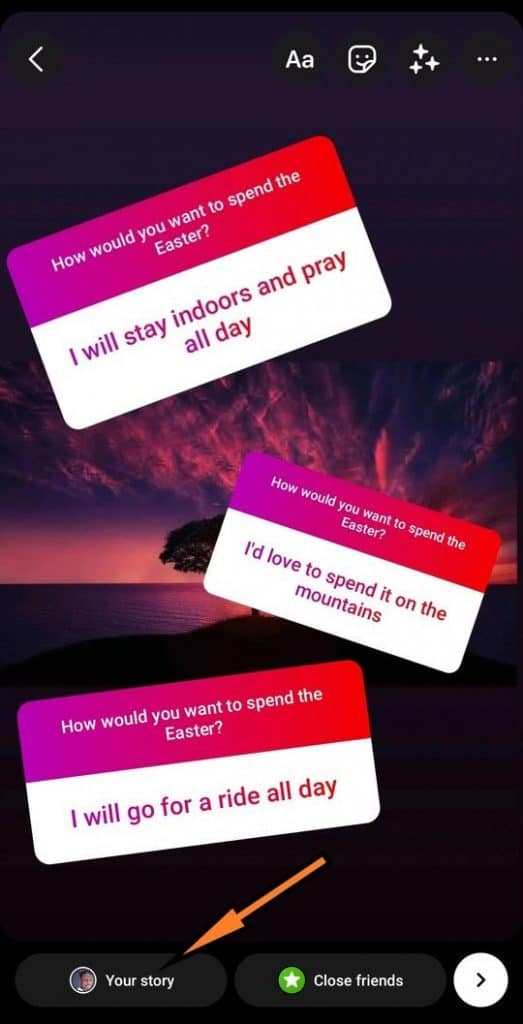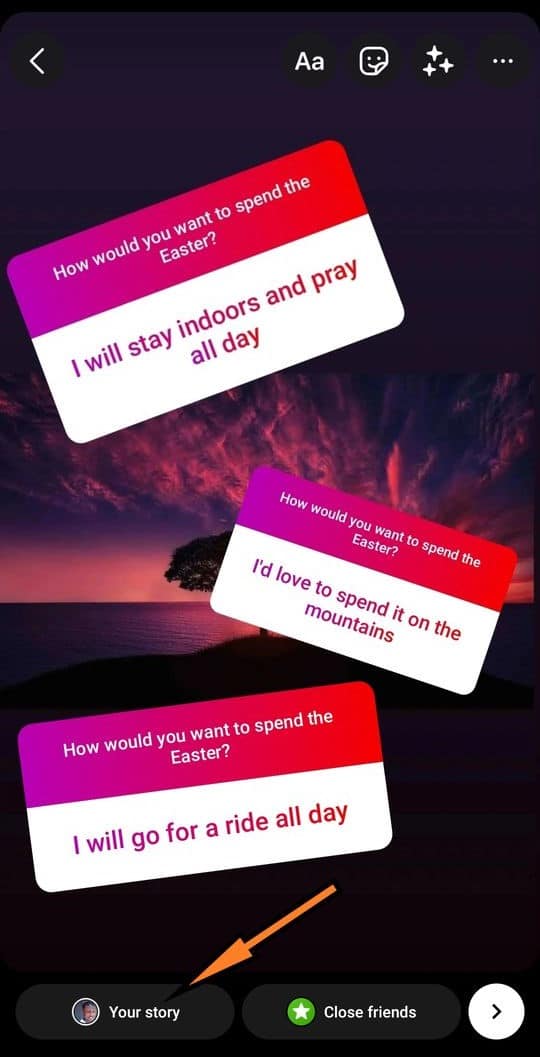 Wrap Up
The process is simple, isn't it? You'd basically follow the same process for as many responses as you want to share. We hope to have simplified for you the process of mixing and sharing multiple Instagram question responses to your story. Try it out, and tell us your experience in the comment session below.
Frequently Asked Questions
Where do I find the responses to my Instagram Stories?
The responses to your Instagram stories will be visible to you and everyone who follows you on Instagram. The responses are also visible in the Instagram story's comment section.
Can I respond to Instagram Story Questions anonymously?
No, you cannot. If you respond to a story, your username and profile image will appear in the user's story feed alongside your response. Stories on Instagram aren't private.
Why can't I see other people's Instagram Stories?
When you share a photo or video, it is accessible to both your followers and everyone who has seen it in their feed. It's conceivable that you aren't following the account or that your responses are private if you don't see them on Instagram. If you don't follow an account, you'll only see posts from accounts you follow.
How do you see the Responses to your Story on Instagram?
 You can read your narrative responses by going to the story. Swipe up to view all the responses to your question.
Can I answer my own Question on Instagram?
Yes, you can answer and share your own questions on Instagram.