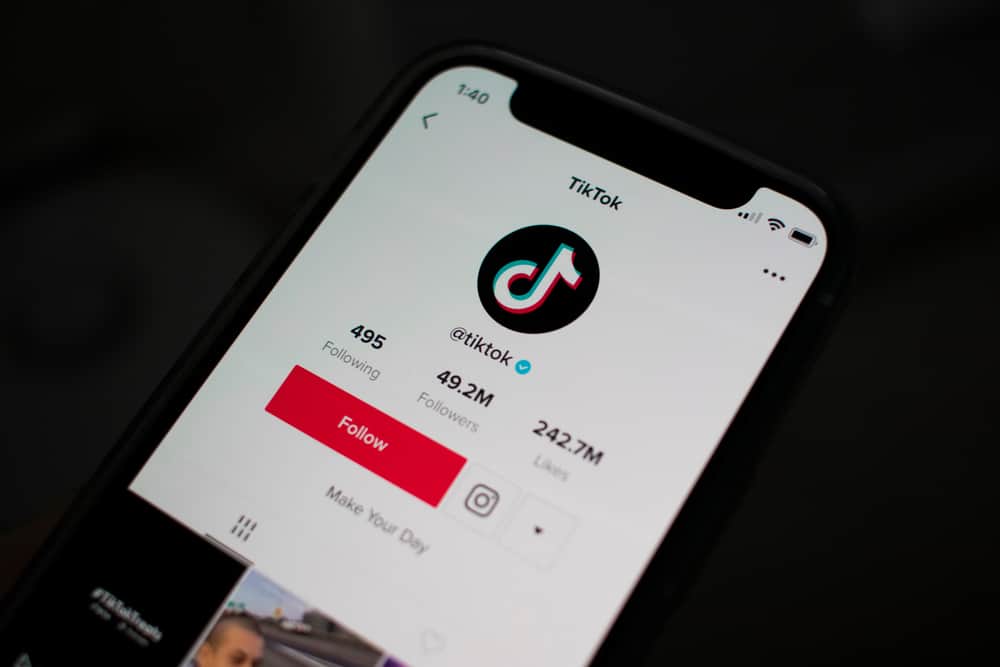 TikTok has added to the fun of mindlessly scrolling through a sea of content with its short-spanned video-sharing feature connecting content creators worldwide. To further accommodate its users, TikTok has kept its mobile application very straightforward and user-friendly. So, if you're a TikTok user and have followed someone, it's understandable that you want to know whether they followed you back.
To find out if someone follows you back on TikTok, you first need to log in to your TikTok account from your phone. You can go to your Inbox by clicking on the chat icon in the bottom right. From the notification menu that appears, scroll to check if you have a new notification for the concerned account. If you see a notification that they've started following you, you've got their follow back. If you don't see it, you haven't.
Whether you're a content creator or a humble audience of the TikTok universe, you need to know your way around the app to enjoy it to the fullest. This article teaches how to find out whether someone followed you back.
Different Methods To Check Who Follows You Back on TikTok
The TikTok verse has a wide variety of content for every kind of audience. Whether you're an animal lover, sports enthusiast, writer, poet, or photographer, the spectrum of content types is endless. For the same reason, about 1.39 billion users on the platform engage in content creation and consumption. So if you're an active user, it becomes imperative for you to know all the tweaks and know-how on the application.
Once you've followed someone on TikTok and want to know if they followed you back, here are two methods you can employ to find that out. The first is through your notification, and the other is to find out through the Following section. Let's look at the step-by-step process under both methods to know who follows you back on TikTok.
Method #1: From Profile
To start with this method, you need to have a TikTok application installed on your android phone and an active profile on the platform. Once you've met the requirements, follow these steps.
Step #1: Get Started
Launch your TikTok application, and log in as needed.
Step #2: Go to Your Profile
Click on the Profile icon from the bottom right corner of your screen.
Step #3: Go to the Following
Once on your profile, click on Following. The Following section is where you see the accounts you follow.
Step #4: Check the Status
From the list of users you follow, find the account in concern. Check the status right next to their usernames. If it's Friends, they follow you back. If it's Following, it's just you who follows them.
Text Your Friends On TikTok
TikTok allows you to control your privacy in various ways, one of them being controlling your DMs and who can communicate with you. Note that you can only communicate with your Friends (those who follow you and you follow back) in the DMs, regardless of whether your account is private or public. When you no longer want to receive texts from a Friend, you will need to remove them from your Following or block them.
Method #2: From Notifications
Another method is to check your notification directly to see if they've followed you. Follow these steps to find out who followed you back through notification:
Step #1: Launch the App
Open the TikTok app. Log in if you're not logged in already.
Step #2: Go to Inbox
Click on the Inbox option with a chat icon. It's located right beside the Profile icon in the bottom right corner.
Step #3: Find the Follower
A notification menu will appear on your screen. You will find all the latest updates and activities on your account here. Scroll to find out if you have a new notification of the said account following you. If you do not see any such notification, they haven't followed you back yet.
Attract More Followers
You can attract more followers to your profile organically without having to follow each one back. The trick is to give them a reason to follow you. Do you have content that people would want? Does the type of content you create have a good viewership? You need to consider a few more things, like the quality of your videos, sound or music used, etc.
Conclusion
There are many ways to communicate with your followers or influencers other than DMs, like sharing content, leaving likes or comments, etc. To safely ensure a fun time on the platform, you must have reasonable control over your account. You can easily keep track of your followers and followings by following the steps mentioned in this article.