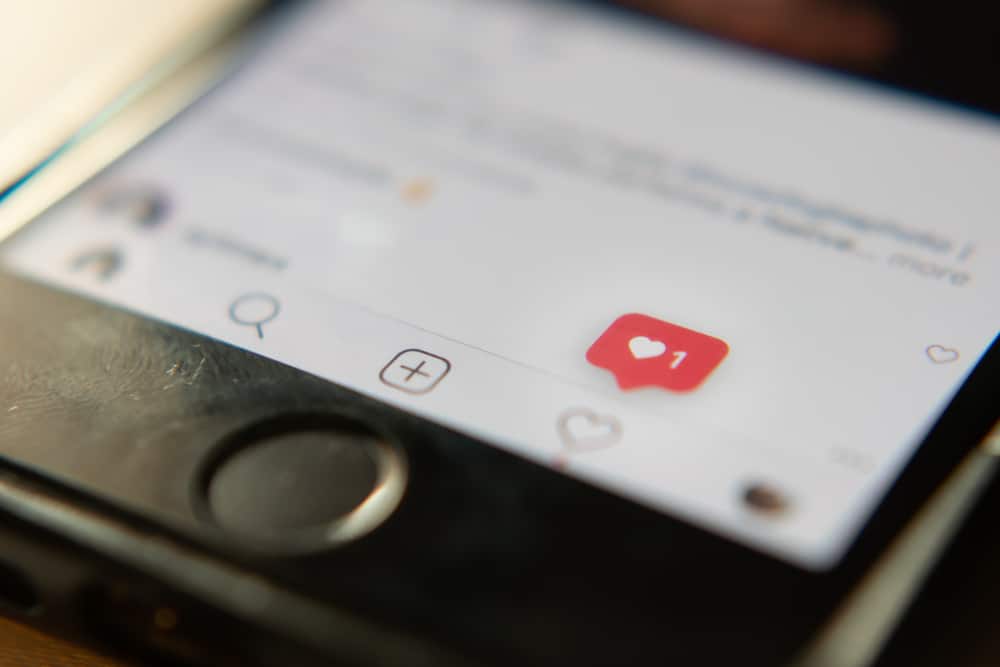 Social media has become a key component of our lives, affecting every aspect of our relationships. Social media posts, comments, or reactions can build or break your relationship.
If you want your girl to be happy and excited about your relationship, you need to do things she loves and use creative techniques to hype her up on Instagram.
But how do you hype your girl up on Instagram?
Effective techniques to hype your girl up on Instagram include complementing her photos and videos, using flattering hashtags, funny, romantic, and creative captions when posting her photos, reposting her pictures on your timeline, and mentioning her on other people's romantic posts.
In addition, recognizing her on special occasions, asking for her approval before posting photos of her, updating your relationship status, and mentioning her handle will excite her.
In this post, we will talk about how to hype your girl up on Instagram.
Why Is Hyping Your Girl Up on Instagram Important?
Relationships have been romanticized in this social media era, and couples are going overboard to hype up their partners.
Instagram is one of the most influential platforms when it comes to the celebration of love and showing off relationship goals.
Couples like Ryan Reynolds and Blake Lively give us all the feels with their thoughtful yet humorous ways of expressing love for each other.
If you want to keep your girl excited about your relationship, you must hype her on Instagram.
Whether it's professing your love in words, using flattering hashtags, or appreciating her through a post on special occasions, you must do something that excites her.
While there are no written rules to hype your girl up on Instagram, there are obvious and not-so-obvious techniques that will make your girl know you adore her.
Let's look at the various ways below.
Techniques for Hyping Your Girl Up on Instagram
Below are top techniques to help you hype your girl up on Instagram:
Technique #1: Shower Her With Compliments
Compliments from loved ones make us happy, excited, and confident. Dropping lovely comments under your girl's photo or clip on Instagram is a sure-shot way to hype them up.
Show her followers and friends that you're proud to have her by mentioning attributes you love about her.
For instance, if your girl posted a photo of her puppy, you could say something like "the best pet mom ever" or "the duo that makes my days." However, be moderate with your compliments and avoid objectifying her.
Technique #2: Use Hashtags and Captions to Your Advantage
If you are not using hashtags and romantic captions on your Instagram photos, you are missing the opportunity to let the world know how you feel about your girl.
Yes, posting your girlfriend's photo during her birthday is great, but where are the words to express your emotions? Girls love it when you express your feelings and creatively showcase them in writing.
Be creative and stick within her ideals regarding public display of affection (PDA). Beautiful hashtags for your lady include "#Alwaysgonnabemybaby," "#WomanCrushWednesday," "#Myrideordie," etc.
There are numerous ways to come up with flattering captions, from looking up on the internet to paraphrasing something sweet you saw on another romantic post.
Technique #3: Update Your Relationship Status
One of the most effective ways of exciting your girl on Instagram is by updating your relationship status and mentioning her.
Women like that ownership feeling and telling the world, 'Hey, I'm taken and in a happy relationship with my partner.'
Moreover, it removes her doubts about how you feel about her and whether you entertain other pretty girls in your DMs.
Although Instagram doesn't have a reliable way to update your relationship status, you can add the relationship status to your bio.
Below are the steps to update your relationship status on the Instagram mobile app:
Open the Instagram app on your mobile device.
Tap on the profile icon in the bottom right corner.
Tap the "Edit Profile" button.
Tap on the "Bio" section.
Write the relationship status as: "In a relationship with," "Engaged to," or "Married to," followed by your girl's Instagram handle.
Select her handle from the suggestions.
Tap the tick icon in the top right corner.
Technique #4: Repost Her Photos
Reposting someone's photo indicates you admire them, have pride in what they posted, and want to show your affiliation to them with the world.
Repost your girlfriend's photos, reels, and stories on your timeline to show support, admiration, and pride.
You can do this occasionally, such as when she updates her profile picture, celebrates a milestone at work, or shows her skills.
She will get excited when she receives a notification saying you reposted her post, and your relationship will grow stronger.
Technique #5: Recognize Her on Special Occasions
Your woman likes it when you recognize her on special occasions by posting about her on your Instagram profile. There are various occasions on the calendar to celebrate your partner and make her feel excited.
These occasions include:
Valentine's Day
Her Birthday
Her profession's day, for example, Happy Nurse's Day if your girl is a nurse
International Women's Day
Girlfriend's Day
Make sure you recognize your girl on these special days, post their best photos on your timeline, and use sweet captions.
Technique #6: Mention Her in Romantic Posts
When you mention someone on another person's post, it shows you think of them regarding the topic on that post.
Mentioning your girl on posts about couples and romance will make her feel special and loved.
Follow the steps to mention your girl on another person's post on the Instagram mobile app:
Open the Instagram app on your mobile device.
Find the post you want to mention your girl in.
Tap the comment option below the post.
Type "@" followed by her handle.
Select her handle from the suggestions.
Write something sweet after the mention.
Click "Post" to publish the comment.
Technique #7: Ask for Her Approval Before Posting a Photo of Her
You will take many pictures with your girl, but not all of them will accentuate her features the way she likes. Before posting any photo or clip of her on Instagram, ask for her approval.
Depending on how she looks, she can then say if it's the best picture to post. Asking for her approval shows you care about her appearance and want to portray her best version to the world.
Winding Up
There are various ways to hype your girl up on Instagram.
These techniques include:
Complementing her photos
Using flattering hashtags and captions when posting her photos
Updating your relationship status on your bio and mentioning her
Reposting her posts
Recognizing her on special occasions
Mentioning her on other people's posts.
You can choose a couple from the article to hype your girl up on Instagram today (or, better yet, all!)!