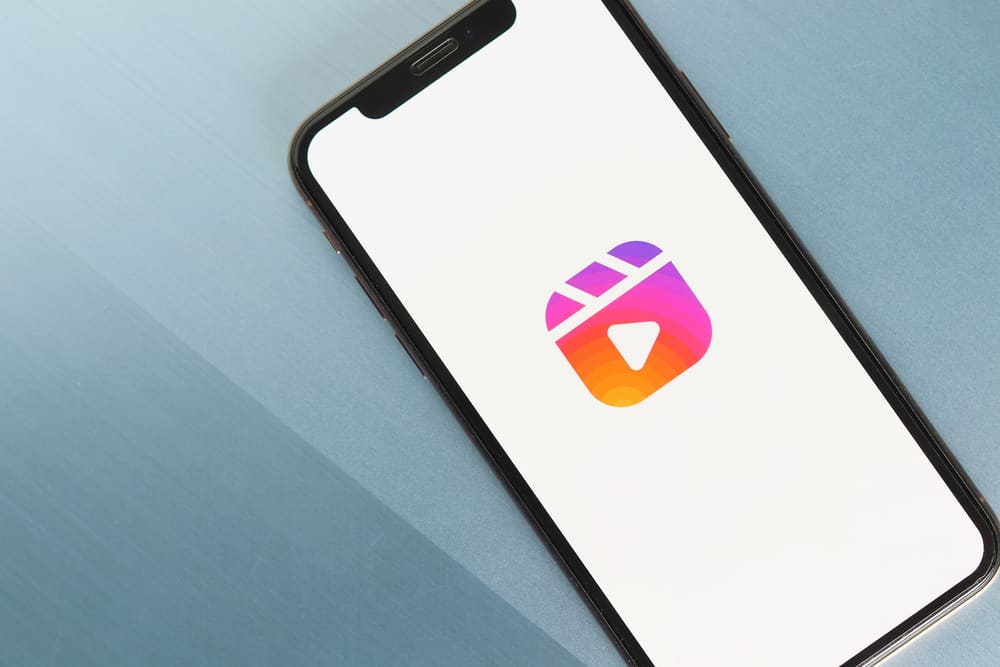 Instagram has launched the ability to post short-form content and is used by millions of users and influencers worldwide.
Instagram also allows you to save the reels of your favorite content creators, which is a great way to revisit them later.
Don't know how to save a reel? We have got you covered! Let us look at how you can save your favorite reels on your favorite social media app!
You can save a reel that you find interesting by using the "Save" option from the three-dot menu in the bottom right corner. You can head back to the "Saved" folder in your profile to look at all your saved reels.
This article will cover details on how you can save a reel you like on Instagram.
What Are Instagram Reels?
Firstly, what are Instagram reels? Let us find out!
Instagram's reels tab has become the home for millions of creators to produce content by making bite-sized videos viewed by billions of users of this social media application.
From cute pet clips to dance trends, different kinds of challenges, and a lot more, Instagram reels can keep you on a never-ending scrolling loop of engaging videos.
Instagram reels are short, engaging videos and have a unique way of grabbing users' attention, which can get a lot of engagement to your profile.
Reels are different from stories on Instagram. They do not disappear after 24 hours. Once the reel is posted, it is available on your profile until you delete it.
Saving Reels on Instagram
Unfortunately, unlike TikTok, Instagram does not allow users to download the reels to their device from the application.
However, Instagram has a dedicated "Save" function similar to a bookmark, allowing users to save a post to the profile for a quick reference and a visit whenever required.
So, saving Instagram reels can come in handy if you find a dance reel you wish to practice later or need access to a cut puppy video when you're having a bad day.
The reel the user saves will not be downloaded on your device, be it a phone or a tablet-sized device. It will act as a bookmark for the content, which can later be revisited whenever the user needs access to it.
How To Save a Reel on Instagram?
Once you come across a reel you wish to save, follow the steps to save it:
Tap on the three horizontal dots on the bottom right of the screen under the paper airplane icon.
Tap on the "Save" option.
Once the video is saved to your profile, you will see a small gray notification at the bottom of the screen which says "Saved."
You will now find the saved reel in your "Saved" list on your profile.
Searching for Reels
If you came across a reel that got away by mistake, do not worry! You can retrace the steps back to it. Let's see how it can be done!
Method #1: You Liked the Reel but Forgot To Save It
To find a reel that you liked but didn't save, follow these steps:
Open the Instagram app on your mobile device.
Tap on the profile icon in the bottom right.
Tap on the 3 horizontal lines in the top right corner.
Select "Your activity."
Select "Interactions."
Tap on the "Likes" option.
You can find the reel you liked but did not save from the list of posts and reels.
Method #2: By Creator's Username
To find an Instagram reel using the creator's username, follow these steps:
Open the Instagram app on your mobile device.
Tap the search icon at the bottom.
Enter the creator's username in the search bar.
Tap on the right profile from the results.
Tap on the reels tab.
From the list of reels posted by the creator, find the one you were hoping to save, and save it!
To Sum Up
Reels now have become a fantastic way to produce fun content and are very interactive to every user on Instagram.
We now know everything about saving your favorite reels on Instagram.
We also got to know how to search for reels you missed out on saving and save them as well.   
FAQs
Is there a limit on the number of reels a user can save on Instagram?
There is no such limit for saving reels on Instagram. You can save as many reels as you want in your feed. 
Can you save a reel to your camera roll?
You can use third-party applications or screen recorders from your phone to save them to your camera roll. Instagram does not provide the option to save the reels to your camera roll.