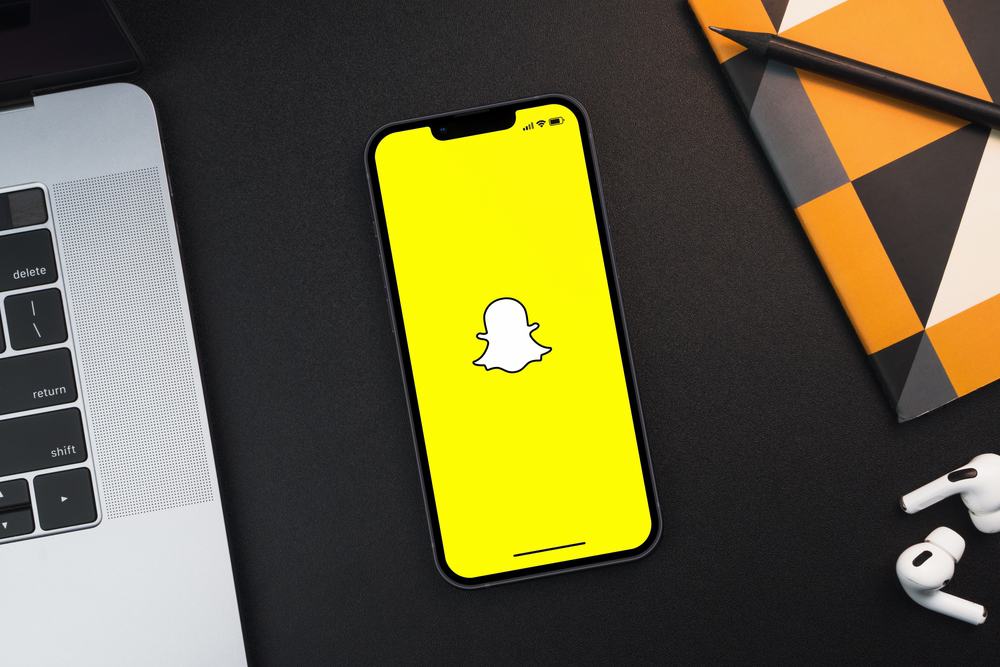 Snapchat, knowing your every movement can be terrifying. Today, many apps employ user location to provide a better mobile experience for users; it's true. They also use location data to improve certain features of their app.
As harmless as this may seem, location tracking in apps raises privacy concerns for users. Users may even know the intent behind collecting this data, but this knowledge doesn't make it any less scary. So it's no surprise that Snapchat users seek ways to either hide or change their location.
There are techniques you can employ to change your location on Snapchat, from using third-party fake GPS location apps or VPNs, like Surf Shark or Nord VPN. This way, you can keep your location secure or even trick your buddies into thinking you're on vacation in the Bahamas.
This guide will provide step-by-step instructions to change your Snapchat location on Android or IOS and highlight the best third-party apps you can use. But before we get into that, let's see how Snapchat shares your location data.
What Is Snapmap?
Snapchat has a feature called the Snapmap that allows your friends to see your location once the app is running. The feature also keeps your last known location for some time, even if the app isn't running. This is handy if you want to show your friends where you are or have them join you for lunch.
But Snapmap does something more. It uses your location data to personalize filters and show you content in your region. This means you may not be able to view some content as it'd be outside of your area. Hence, more reasons for users to change their locations. But how?
Changing Your Snapmap Location on Android
Specific workarounds allow you to use filters and badges and view content outside your region. Of course, the most convenient workaround is to change your Snapmap location. Here's how you can do that on your Android phone.
Method #1: Using a Fake GPS Location app
One proven way to change your Snapmap location is to use third-party apps like a fake GPS location app. In this guide, we'll walk you through how to change your Snapmap using an app called Fake GPS Location. It's the most popular app among Snapchatters and an effective one too.
Download and install the Fake GPS Location app from the play store and follow the steps below:
Set your phone to Developer Mode. Do this by opening the system's "Settings" app
Scroll to the bottom of the page and click on "About Phone." In the following interface, select "Software Information."
Find the "Build Number" section and fast-click it seven times.
Input your phone's passcode and return to the Settings menu
Select "Developer Options" and click on "Select Mock Location App."
In the pop-up menu, select the "Fake GPS Location" app and exit.
Open the "Fake GPS Location" app and click anywhere on the map interface to change your location.
Now all you have to do is hit the "Play" button in the app and watch your new location come to life.
Method #2: Using a VPN
Aside from protecting your device and accounts from hacks and overwhelming ads, some VPNs can change or hide your location. However, not all VPNs are cut out for this.
Here, we'll show you how to change your location with a proven VPN (Surf Shark) and discuss other high-quality VPNs you can use as alternatives. Then, let's get to it.
Changing Your Snapmap Location With Surf Shark
First off, you'll need a Surf Shark subscription. You can get one by downloading the app from the play store and choosing a plan.
Once you're in the app, select "settings."
Proceed to "override GPS location" and choose "let's go" in the pop-up menu
Next, set your phone to developer mode using the steps from the previous section.
Finally, re-open the Surf Shark app to change your location.
Even though Surf Shark isn't the only VPN with GPS changing ability, it's a tried and tested app for Snapchatters. If you want something different, you'll like the next section.
Best VPNs for Snapchat (Aside Surf Shark)
Nord VPN
This is a reliable VPN with several sophisticated features that'll secure your device and accounts when you use the internet. Nord VPN is also effective in changing your Snapchat location as it has GPS-changing abilities.
Pros
Top of the line security features
30-day money-back guarantee
Login with up to six devices
Cons
Expensive plans
Not all servers support torrenting
IPVanish
IPVanish is another top VPN with ultrafast download and streaming speeds and over 2000 servers worldwide. This vast number of servers allows users to change their location to any part of the world.
IPVanaish allows you to connect to different devices simultaneously and even has a kill switch feature. So if you're looking to hide or change your location, you can't ignore IPVanish.
Pros
24/7 customer support
30-day money-back guarantee
Many servers provide unlimited connection
Now that we've seen how to change our Snapchat location on Android let's talk about how to do the same on iOS.
Changing Your Snapmap Location on IOS
Changing your Snapmap location is a bit more challenging on iOS. This difficulty is because Apple doesn't exactly allow for GPS-changing apps. However, you can spoof your location using software like IAnyGo and iTools.
Here's how.
Using IAnyGo
Download and install the software on your computer.
In the app, select "Change Location." You'll find it on the left side of the screen.
Connect your phone to the computer and input any location you want.
Select "Start to modify," and you're all set.
Using iTools
Download and install the software on your computer.
Connect your phone to the computer via a USB cable.
Select "Toolbox" on the upper side of the app and choose "Virtual location."
Input your desired address or coordinates, and you're good to go.
Last Words
If you have concerns about Snapchat tracking your location, you can use a fake GPS location app or VPN to protect your information and change your location.
If you're opting for a VPN, your best bet to change or hide your location is Surf Shark. However, you can also use popular and trusted VPNs like Nord and IPVanish. Whatever your choice, these third-party apps will let you change and secure your location.