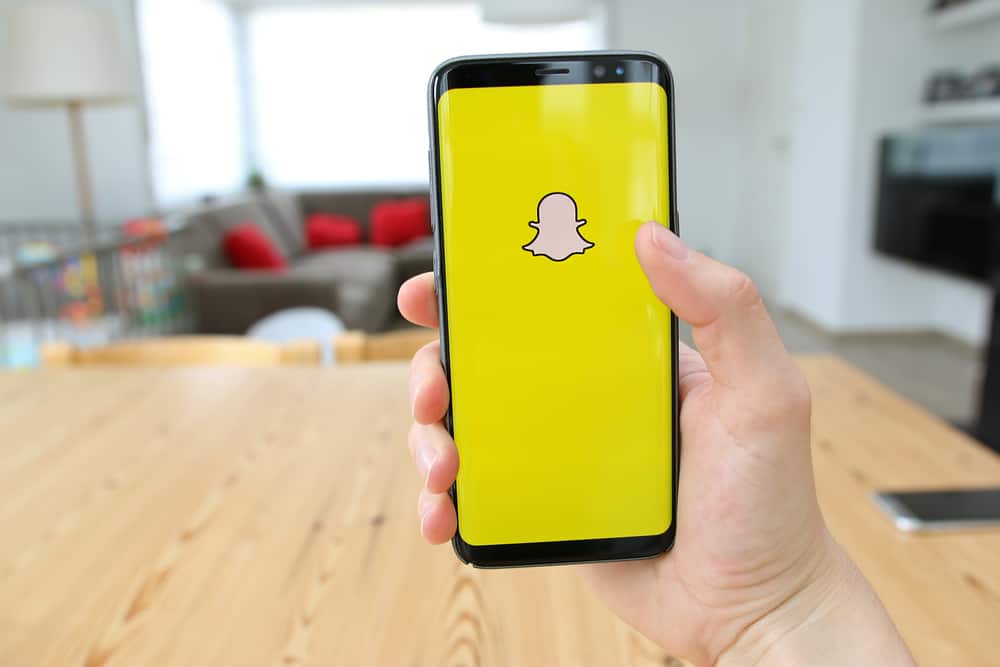 Snapchat, within a decade, has become one of the top four smartphone applications in the world. They are the co-rulers of the social media landscape we all understand in the 21st century. Yet if you don't want to download and use the app, can you still find someone on Snapchat? The answer is yes, but it isn't very easy.
After Facebook, Twitter, and Instagram, Snapchat is the fourth highest-used app globally based on the number of downloads they have received.
However, there are still people in the world who do not want to indulge in the world of social media. But sometimes, they may want to search for someone on the app. This is why it is possible to find someone on Snapchat without the app by utilizing the steps mentioned below.
Steps To Find Someone on Snapchat Without the App
Following are the four simple steps you can follow to find someone on Snapchat without ever downloading or using the app:
Visit Snapchat's website.
Log in using the phone number input form on Snapchat's website. Ensure you open the link sent to you on your web browser.
Search Them Using Their Phone Number or Snapchat Account Name. You can use their Snapchat account name, e-mail address or phone number to find their Snapchat account.
Locate, Inspect & Verify. The last step is to locate their ID, inspect it if it is correct, and verify it once you are sure. Whatever form of identification they may have used here to create their ID. If you are correctly able to guess it, you can easily find them on the web browser without ever needing to download the app.
Reasons You Should Use the Snapchat App to Find Someone on Snapchat
We have discussed how you can find someone on Snapchat without the app. Now let's talk about why you shouldn't do that and always use the app if you want to find someone and have a better experience.
It is Easier & Convenient
The very reason for the app's existence is to offer convenience while using it. The app helps you use it on your smartphone and is designed with special features/options. This makes finding or adding someone simpler than on the web browser website.
The Application is Designed for Better Use on a Phone than Web Browser
Social media on web browsers takes longer to load and is generally much slower than the same social media application. Hence, you should use the app to find someone because it is designed better for phone use than a web browser.
You Have Unlimited Access Compared To Limited Access on the Web
Our final reason you should always use the Snapchat App to find someone rather than any other alternative is that. Social Media apps provide you unlimited access to special features compared to web browsers, where their access is limited, and you can do only a few things there.
Restrictions You Face When You Use Snapchat without the Snapchat App
Lastly, we would like to highlight the restrictions you face when using Snapchat on a web browser rather than their app. The following are the three most significant drawbacks.
You Cannot Make or Share A Story
Snapchat is all about taking snaps & videos and sending them to your friends and family or using it to socialize? However, if you use it on a web browser, you can search for someone on Snapchat without the app and see their story, but you won't be able to make yours or share it. This, according to us, is a major drawback!
App Editor is Not Available on Browser
One of Snapchat's most significant benefits is the in-app editor it provides. You can edit your videos and photos. However, this option is not available when you use it on the web browser.
Filters are Not Available without the App
Snapchat first got immense recognition due to its fantastic range of filters. Still, they are also not available to you when you use Snapchat on the web rather than the app.
Final Thoughts
In this article, we have explained how you can find someone on Snapchat without using the application. Follow our step-by-step guide to know how to find them, along with our advice regarding other aspects.
Do let us know if you found this article to be helpful. We are looking forward to your feedback.