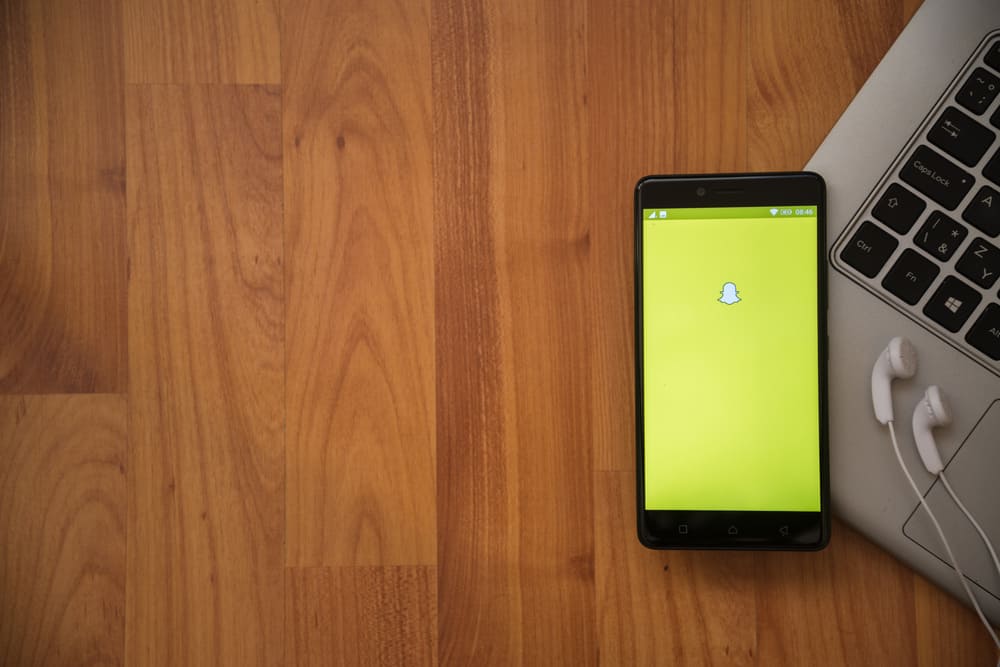 Navigating Snapchat can be daunting. Even though it is visual and experimental, the language can be overwhelming. If you enjoy the platform, you must keep up with the acronyms.
Have you seen 'S/U' accompanied by names on Snapchat and wondered what it meant?
'S/U' is an acronym on Snapchat to mean 'swipe up.' When accompanied by names, it means that there is a site linked to the content. If you swipe up, you will be redirected to another page where you can see more content.
We'll examine what 'S/U' with names means, its uses, and how to reply. There are many Snapchat acronyms whose meanings you should know. It will prepare you to use the platform well. Also, you can chat quickly with your friends and increase your Snapchat points.
What Is "S/U" with Names on Snapchat?
'S/U' on Snapchat is the short form for 'swipe up.' When other names accompany it, the sender has linked more content than what you see. If you swipe up, you might be redirected to another page or website with more information.
It is a common abbreviation, and most people consider it a call-to-action. The short form also applies on Instagram. It encourages Snapchat users to swipe up on the stories.
Since its launch, Snapchat has permitted users to attach links to their snaps. The swipe-up action launches a link that the account owner can customize. It is a faster way of adding links to your stories.
However, very few users know about or use the swipe-up feature.
How Is "S/U" with Names Used on Snapchat?
'S/U' with names is used as a call to action. You can use this on your stories or snaps on Snapchat. When someone uses this acronym on the platform, they are directing their audience to swipe up on the snap with a link.
When you attach links to snaps, they are visible on Snapchat, like on Instagram. Hence, you need to include a call to action and add other names to the 'S/U.'
The other names are vital since they highlight that there is a website link attached. It also indicates how you can access this link. You can use 'S/U' with names on snaps and stories in the form of GIFs, Bitmojis, and stickers.
You will be surprised at the number of interesting 'Swipe up GIFs' you can play with. Snapchat allows you to add these animated stickers to your snap. You want to grab the audience's attention. When someone swipes up on a story with this acronym, they will access a link.
When To Use "S/U" with Names on Snapchat?
With or without names, 'S/U' is a typical call-to-action used across Snapchat and other social media platforms. Here are some situations when you can use the acronym:
If you want to include links to snaps to increase traction to another page or site.
When you want your audience to read the content yet, it is too long to have it in a snap. You can redirect them to a site with all the information.
If you want your followers to engage with your content by taking action, you can put a link on your snap.
When you want to use this method as a strategy to grow your content on a different platform.
You must be savvy when using 'S/U' with names on Snapchat. Your choice of snap and words will determine if your audience will swipe up or ignore it.
How To Reply to "S/U" with Names on Snapchat?
As earlier said, 'S/U' with names on Snapchat is used as a call to action. It means the creator or sender needs you to engage with their snap. You can ignore them if you don't want to click any links.
If the content they share is beneficial or will be helpful in the future, swipe up and click the link. You can bookmark the page for future use.
Wrap Up
As we learned in this article, 'S/U' means 'swipe up' on Snapchat. It is used as a call to action to open a link and redirect you to another site.
Avoid swiping up to click on links unnecessarily. There are so many scammers and Snapchat users who share inappropriate content. You might land in the hands of swindlers or risk your account being hacked.