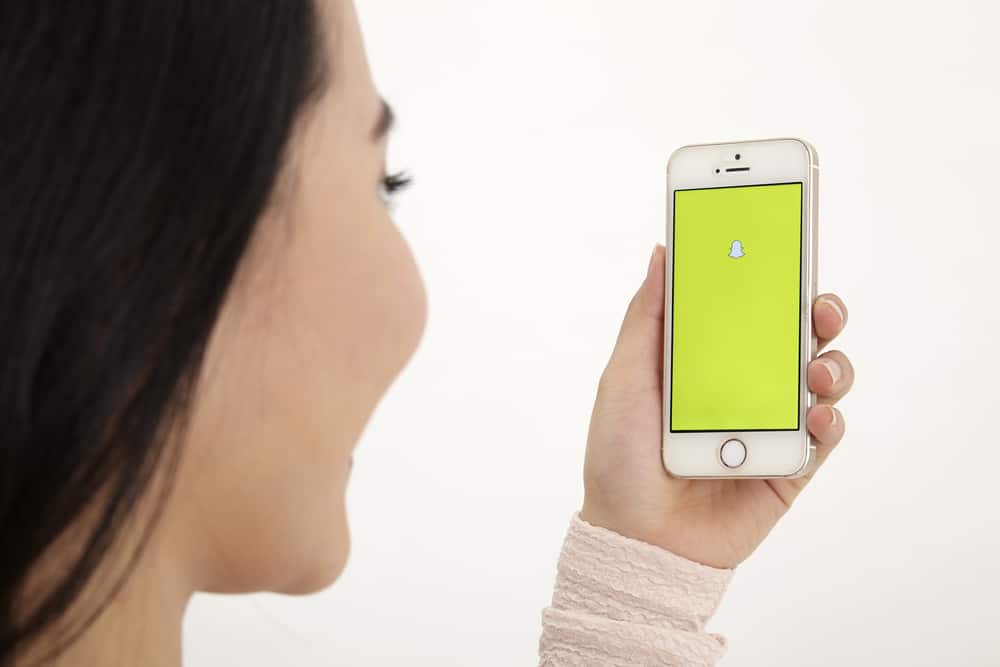 Smartphones have become the windows to the soul of every person. The emerging age of technology has shifted the perspective from face-to-face to digital conversations.
The new generation rarely has the time or resources to invest in an in-person meeting. Instead, they would make up their mind to digitally chat with the other person. Out of all the communication tools, Snapchat is a strong contender.
While the platform can grant the relevant tools and privacy, it is the person who progresses the conversation. Sure, taking the first step seems frightening, but keeping things honest pays off. If you put forth your interest in the guy by reacting to stories or sharing a variety of media, you are likely to gain the same back.
This piece will tell you everything about what to Snapchat a guy that you met online or through your best friend in a cafe. We also include a few key features and conversation starters that can build a strong base favoring your communication.
What Makes Snapchat Great for Conversations?
Snapchat is a communication tool that originated during the emerging social media age of the early 2010s. It is excellent for communication because it perfectly mimics how most people communicate in real-time.
Although it started as a peer-to-peer communication using stickers, it has grown into a powerful social media platform that even businesses can't ignore as part of their marketing strategy. It has charms, stories, public snaps, streaks, and several other cool features that make it effective as a broadcasting platform.
In terms of personal communication, Snapchat wins the hearts and minds of people with its privacy. Despite having over 580 million active users, it is not owned by tech giants like Meta or Google. You can't retain any chat or media on Snapchat for more than a few seconds, which is great to protect you against any missteps during your talks.
Snapchat notifies you if the other user takes a screenshot or saves a conversation, so you know what they have in their possession. Or rather, in Snapchat's possession since all the data is securely encrypted on their servers.
What to Snapchat a Guy
Even when you know what Snapchat can do, breaking the ice with your guy of choice can still pose some difficulty. To make your moves smoother, you can try the following proven methods.
Start With Stories
Saying the first word is often the most difficult. However, you can do some cold reading with the guy's stories. You can reply to any of the stories that you find interesting. Stay away from compliments like "That's great!" or "Wow! That seems amazing."
Instead, ask them a polite question or explain your standing with the topic at hand. For example, you can say, "Wow, I didn't know you were into Marvel movies. What's your favorite one?" You can then bring in your own thoughts to move the conversation forward.
Be Courteous Yet Confident
No matter how tough a guy seems, all human beings desire pleasantries and courtesy. Don't try to sacrifice your femininity just because he is the linebacker for the college football team. You can use words like "Please," "Thank you kindly," and "I apologize" with every guy.
It shows that you are sincere with your stance and don't mean to offend. It can help you avoid a few instances of misunderstandings that often ruin friendships before they even take off.
Give Him Some Time
Flirting with a guy can become addictive, mainly just a few days past starting the conversations. Despite that, you should respect each other's time and space. He can be busy working night shifts or taking up new projects. In such a case, your excessive intrusion can be a huge put-off.
The same applies to your own time. Investing too much time waiting for replies can often lead to avoiding crucial tasks in your life. So, don't forget to take some time for yourself, ensuring that you keep your daily routine, well, routine.
Use Variety To Keep Things Interesting
Snapchat is known chiefly for inventive filters and fun stickers. Nevertheless, you can spice up the conversation with a few links to your favorite blogs, audiobooks, and documents. It can help him understand your interests and make him comfortable sharing his own. Don't limit yourself to just meal highlights and selfies.
Using the same filters over and over can seem very monotonous. Use your creativity with new filters that Snapchat adds every month. Better yet, you can exchange a few to share your experiences in a varied manner.
Be Yourself and Remain Humble
Most girls believe that snapping photos with H&M bags while wearing Gucci clothes is guys' biggest turn-on. On the contrary, a good guy knows the futility of material things, often worth much less than their price tag.
A guy is more likely to show interest if you remain humble with your presentation, even if you are better off than most other women around you. Staying true to yourself means that you attract the crowd who prefer your true personality, not the one you display online.
Economize on the Use of GIFs and Emojis
A great way to retain conversations is to use words instead of emojis and GIFs. They dumb down the chat and often don't leave the possibility for subjective interpretation, which highlights a communication gap that he can perceive to be nervousness or ignorance.
Conclusion
The bottom line is to be yourself and remain accommodating to some extent. Snapchat will have your back should the conversations turn where you don't want to go.
It is a safe space that offers you several avenues of communication. You'll get to know all about him soon enough if you bring about your true self.
FAQs
What are some excellent chat starters for Snapchat?
Still in doubt? You can choose these samples to build up a conversation:
– "Hey, there! Saw your story about the road trip yesterday. Pretty cool!"
– "Nice that you got to see the latest Batman movie. Let's go together for the next one."
– "Looking forward to anything this weekend? I hear the Sushi place is kind of nice."
– "I'm so sorry that you got into that accident. If you need anything, just holler!"