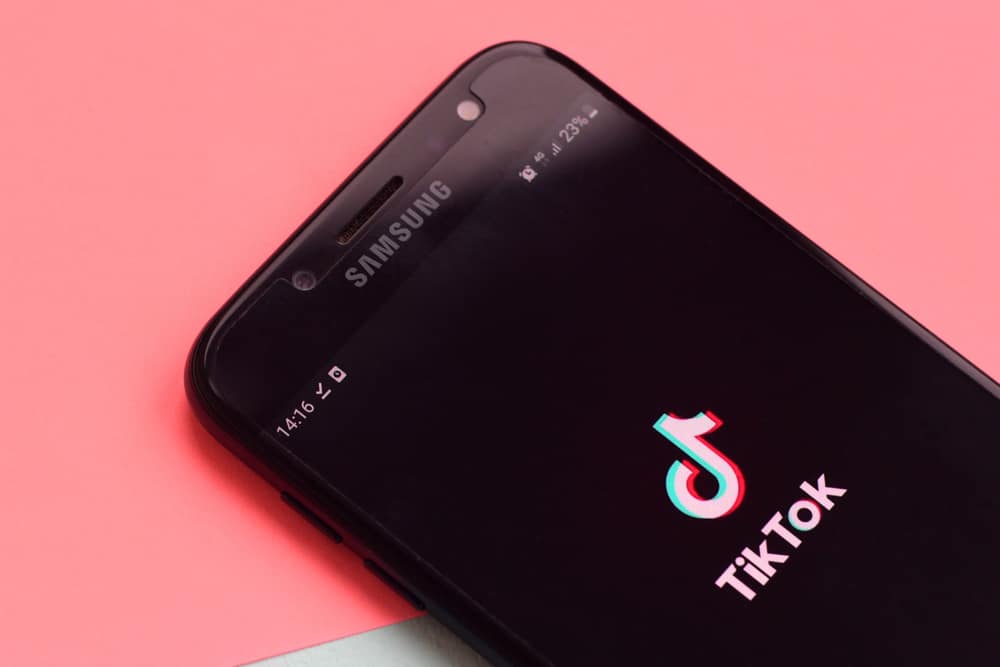 Did you know that TikTok lets you see content or use different features based on your Region? Your location may limit how you enjoy TikTok content or interact with other TikTok users. Luckily you can change TikTok's location.
You can modify your TikTok region using Virtual Private Network (VPN). VPN is an effective and safe way to modify your region on TikTok. It changes your IP address, thus, changing your TikTok location. It's safer and better than GPS spoofing. You'll also need to swap to the native language of the selected Region. Alternatively, you can change your SIM Card to an international SIM card.
Let's delve deeper into how you can use VPN, Sim Card swap, or language settings to change your TitTok location.
Changing TikTok Region
Method #1: Using a VPN
VPN protects your IP address and location. It does this by encrypting your online traffic. VPN will let your device travel on a secure private network as you hop from one website to the next.
VPN also conceals your online identity. Therefore, preventing people from tracking the sites you visit or your activities online. It also acts as an extra protection layer when using social media platforms.
So how do you use VPN to alter your Region on TikTok?
After using various VPN services on Tiktok, ExpressVPN was the most effective Region changing tool on TikTok. You can use it on Android, iOS, Mac, Linux, Chromebook, and Windows.
Therefore, change your location through this step-by-step process.
Step #1: Download ExpressVPN
Go to ExpressVPN and click the "Get ExpressVPN button" to access the application. You'll see different pricing options. Pick your preferred pricing choice, choose a payment option you're comfortable with, and pay for the app. Once downloaded, install the VPN.
Step #2: Launch and Sign Up
After installing the ExpressVPN app on your phone, sign up to create an account.
Step #3: Grant Access
Once logged in, a pop-up asking you to either allow or not allow VPN configurations appears if you're using an iOS device. Click "Allow" to let ExpressVPN add VPN configurations to your device. Ensure it's connected.
Step #4: Add a Location
Click the "Smart Location" button (iOS) or "Selected Location" (Android) to add your desired location. Once you tap the button, a list of regions will appear. Pick your desired location from the list. Select the country and city.
Step #5: Turn on the Power Icon
The Power icon should be green and say connected. If it's red, turn it on.
Step #6: Launch the TikTok App
Log in to your TikTok and use it as you would. You can take a step further and watch the content or use features restricted in your country.
Method #2: Swap Your SIM Card for an International SIM
A SIM card often picks up your device's location. TikTok, in turn, picks this information and uses it to detect your location. Therefore, you'll need an international SIM card to alter your Region on TikTok. You can also use a regional SIM card from your desired location.
Ensure you have a double sim to support your current and international SIM card. After swapping, go back to your TikTok and try to access content restricted to your chosen country.
Method #3: Alter Your Native Language on TikTok
TikTok often recommends content according to your location and the native language of that country. Therefore, modify your native language settings.
For instance, if you want to change to France, you'll have to switch to French as your native language. It's a straightforward process. Here are the steps:
Open your TikTok app.
Tap the "Profile" button in the bottom right corner. It leads you to your profile.
Click the menu icon in the top right corner.
Select "Settings and privacy."
Select "Content preferences" under "Content & activity."
Select "Video languages."
Tap "Add language."
Select the language and click "Done."
Method #4: Follow Creators from the Region 
However, the native language method may not alter your TikTok Region at that moment. Therefore, try to follow famous creators in that country. It might trick TikTok into assuming it's your native location.
If you don't know any famous creators, search for them.
Look up some training users from Google.
Tap the search button on the TikTok launch screen.
Type the username into the search box.
Open the profile to confirm you want to follow them.
Hit the "Follow" button.
Follow a few popular accounts in the region to make this trick take better effect.
Final Words on Changing TikTok Region
TikTok is a great place to watch entertaining content or market your products. However, due to the controversies surrounding TikTok, it's common to see regional restrictions on the platform.
Fortunately, you can bypass the restrictions. Do this by using a VPN, changing your language settings, or manipulating your feed.
FAQs
How does TikTok tell my location?
TikTok can monitor your location through your device's IP address, what you view on the platform, search history, and the content you share. It also uses your SIM card code to track your location. That's why it's advisable to use a good VPN. It will protect your data while navigating the platform.