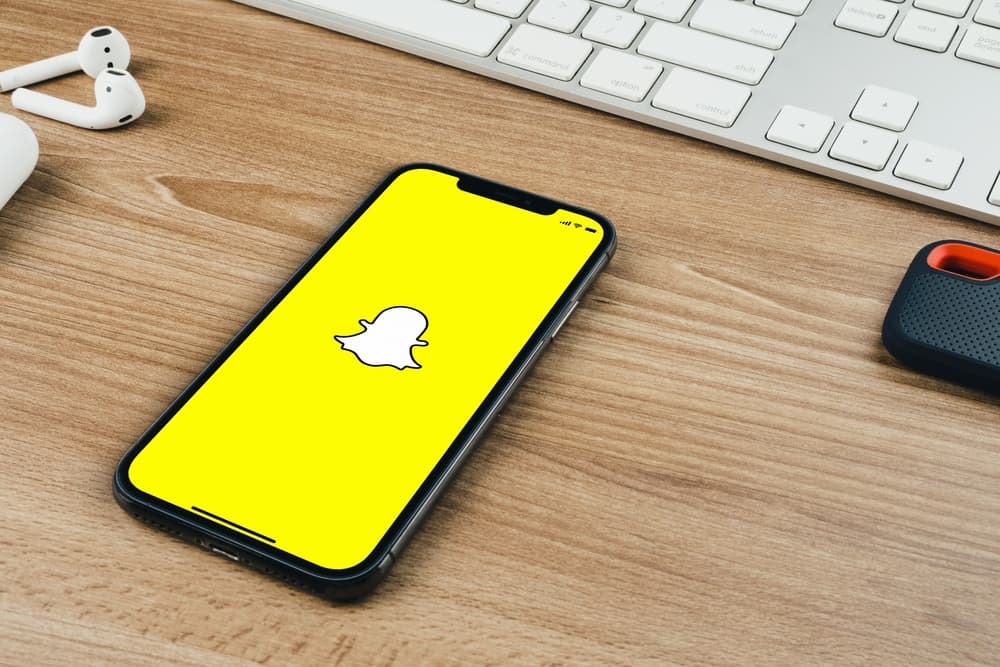 Snapchat is one of the most widely used social media platforms. Over the years, the application has gained massive popularity, especially among young adults and teenagers. It is the only platform where you can share pictures and videos that only last 24 hours – allowing users to post unlimited content and interact with their friends.
If you are a regular social media user and are familiar with the interface of Facebook and WhatsApp, you would know that it is very easy to stay updated with your friend's circle – and you can very easily find out if someone has removed or blocked you.
However, Snapchat hasn't made this any easier. There are no direct ways for you to figure out if someone has removed you on Snapchat. Therefore, we have compiled this short guide, including different methods that can help you figure this out.
Reasons Why You Might Think Your Friend Has Removed You on Snapchat
Here are some of the reasons why you might think that someone has removed you from their Snapchat friends list:
You don't see their stories anymore.
You have stopped receiving snaps or messages from them.
Your friend no longer appears in the streaks.
You can't see their name in your story views.
How to Know if Someone Removed You on Snapchat?
There is no direct way for you to find out if someone has deleted you or blocked you on Snapchat – the app doesn't send you a notification or an email. Hence, you will have to put in some time and energy to figure this out manually. Here are different methods you can use.
Method #1: Use the Chat Window
You can see if a friend has removed you on Snapchat through your chat window – where it will show you the status of your last message or last snap sent to them.
Open Snapchat and swipe right – it will take you to the chat window.
Either scroll down or use the search key to find their username in your chats.

Check the status of the last snap you sent them. If they have removed you, the status will show a gray arrow with "Pending" written beside it. Otherwise, it shows a blue icon with the status saying either "Replayed," "Opened," or "Received."

Click on the chat and open it – it will tell you "your snaps and chats with this person will be pending until XX adds you as a friend," and this will confirm your doubt
If you have not recently sent them a snap, you can send one now to make sure. If the person is still your friend, Snapchat will deliver your snap instantly.
Method #2: Use the Snapchat Map
When you open the Snapchat app on your phone, you will find the icon for the Snapchat map in the bottom-left corner. You can either tap on this icon or swipe it right twice – it will first take you to the chat window and then the Snapchat map.
On Snapchat, you can see the current location of most of your friends – if you don't see a certain person on the snap map, you can speculate that they have deleted you.
However, this isn't a very reliable method because not everyone wishes to appear on the Snapchat map, and hence they have the option to hide their live location. Therefore, you can't rely on the Snapchat map alone, but it gives you another reason to be more skeptical.
Method #3: Look at the Snapchat Score
A Snapchat score is a score given to you by Snapchat after calculating the total amount of snaps you have received and sent to other users throughout your time on the network. The good thing about this feature is that only your Snapchat friends can view your snap score.
Open your Snapchat and tap on the search icon in the top right corner.

Search the username of the person you doubt has deleted you.
When that person shows up in your search results, open their Snapchat profile.
Look for their snap score right under their name. If they are still your friend, you will see their snap score there – but if they have removed you on Snapchat, their snap score will not be visible to you.

Method #4: Look at your Story Subscriptions
Story subscriptions have only recently been introduced on Snapchat, and they usually show stories and content posted by public Snapchat accounts – such as influencers and business accounts. If you have subscribed to a certain Snapchat account, you will find their stories in the story subscription area.
However, most people don't know that if you follow someone but they have removed you on Snapchat, their stories will appear in your story subscriptions instead of the "Stories" section that shows stories by all your other friends.
Hence, if you are confused about why a certain friend of yours appears in your story subscription section, you can be sure it is because they have removed you on Snapchat.
Method #5: Check your Friend List
This is perhaps the easiest method to verify if someone is no more your friend on Snapchat. Your Snapchat friends list only shows people you have added, and they have added you back.
Open your Snapchat and click on your Bitmoji icon present in the top-left corner. This will open your Snapchat profile.

Scroll down and find the tab "friends." You will find two options – "add friends" and my friends "with multiple friends Bitmojis appearing in a line.

Tap on those Bitmojis, and it will take you to your friend list. It looks just like your phone's contact book. You can either scroll down to find someone or search for their username at the top.

If that certain person's name appears in the friend list, that means they are still your friend. But if their name doesn't show up even after you have searched it, they have removed you on Snapchat.
Conclusion
Snapchat is known for its easy usage and cool new features. However, finding out who removed you or blocked you can take a little hard work. We hope these methods will help you determine if someone has secretly removed you on Snapchat.