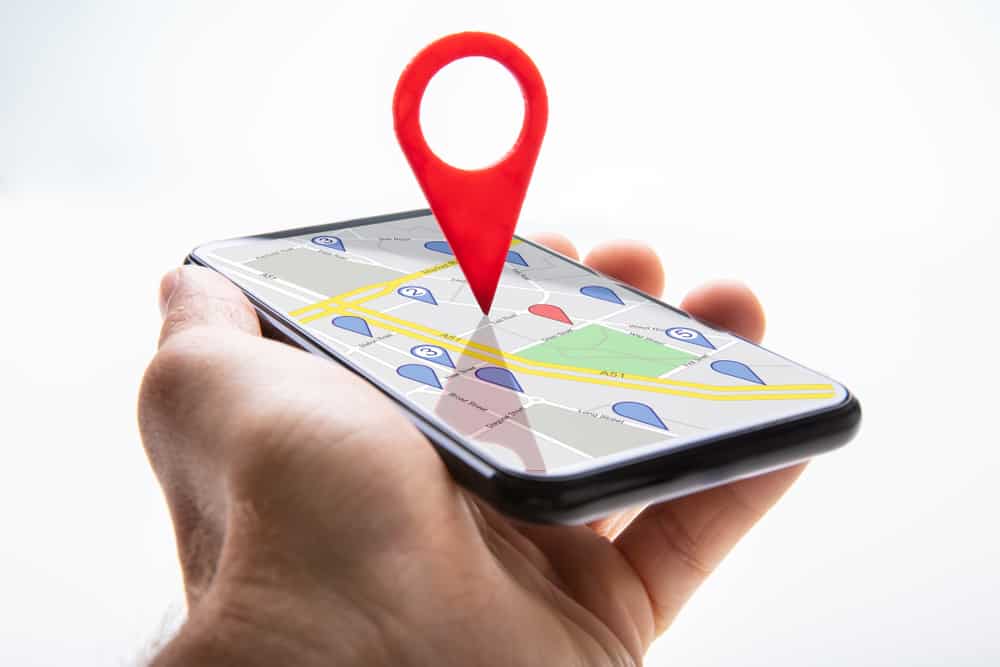 How fun is having a platform where you can chat, maintain a streak, create bitmoji, and upload stories?
Now, things can get bells on if you know that you can see the live location of your friends too.
Still, relying too much on technology can be a bit risky.
Hence, it's best to ensure that how accurate is Snapchat location.
The answer is straight-up NO. The Snapchat location is not 100% accurate. It fluctuates depending on the situation. It's not always spot on and also not wrong. The Snapchat location depends mainly on your friend's availability, Internet connection, and phone location. Also, the location is not so precise that it can tell you where they're sitting exactly.
The Snapchat location helps users to where their friends are. It gives an overview of the place where your friends can be.
You can never see in which coffee shop your friends are by Snapchat location. As that's not what Snapchat works for!
Do you need additional help to see how accurate Snapchat's location is? Well, then you can jump down to see how Snapchat location works!
How Do Snapchat Locations Work?
Snapchat is a social media portal that also helps you access your friends and family, and its location works safely.
It gives a hint about where your loved ones or friends can be. Hence, it's impossible if someone tries to stalk you through a Snapchat location.
Snap map captures the real-time location of all your friends, which gets updated every time you open the app.
Your live location is broadcasted to your friends if you have enabled it. You can browse through the map to see the location of all your friends.
Location Must Be Turned On
You can only view someone's location on Snapchat if they have their location on. They also need to have their location switched on and Internet connection. That's the only way you can see your friend's live location.
Is Snapchat Location Accurate?
Snap Map locations can help you if you want to look out for your close ones.
You can always go to Snapchat and browse through the map to see where they are.
Still, the question arises, how accurate is Snapchat's location? Can you rely on it?
Case #1: When Snapchat Location Is Not Reliable
Well, many things halt the exactness of the location on Snapchat.
You just need to keep some factors in mind to see if the location is correct or not!
Here, we've described the necessary information you need to know:
The location of your friend's phone must be turned on.
They should be sharing locations with Snapchat friends.
Their Internet connection must be stable.
They must open their app if they change location.
After you are done ensuring all requirements, you can check the location. Do a test, sit in the same room, and ask them to show your location. You would be able to see how accurate their location is.
Snapchat never shares the exact location of your friends. For instance, if your friend is at their house, Snapchat won't show their house number. You would be able to access the area only.
How To See the Location on Snapchat?
Follow these steps:
Launch the Snapchat app on your phone and ensure you have a stable internet connection.
Tap on the location icon in the lower-left corner of your screen.
You'll get the Bitmojis of all your friends (who have their locations on) over the map.
Tap on their Bitmoji to get a clear view of their location.
Case #2: Try Another App To Get an Accurate Location
In case, no matter how hard you try, still, the location is irrelevant; we're here to help.
We have found another trustworthy app that can assist you in caring for your mates. You can get the app "Life 360".
Snapchat is not exactly designed for locating others. Hence, you need professional assistance to track your friends.
Follow these steps:
Get Life 360 at Google Play Store or Apple Play Store.
Add your details manually and tap "Continue."
Tap "Continue."
Make your circle and add new members.
Go to "Settings" -> "Circle Management" -> "Add Circle Members."
Send the code to your mates and ask them to join to share their location.
The app will help you get the exact location of your friends. You can track every step of them through Life 360 now.
Only use Life 360 to track your under-18 kid's location. You can also use it for your friends and family. Still, get their consent. Add them with their permission on the app. After that, you can get the exact location.
Conclusion
When friends leave your place to go home, you must ensure they have gotten to their place safely or not.
Or, if they go somewhere skeptical about their blind date, you must confirm their security.
Hence, getting their live location can help you get at ease.
We have resolved the issue for you.
It is a fact that you can trust a Snapchat location for some "not so serious" happenings.
Thus, if you need a sound solution, go with the other method to get an accurate location!