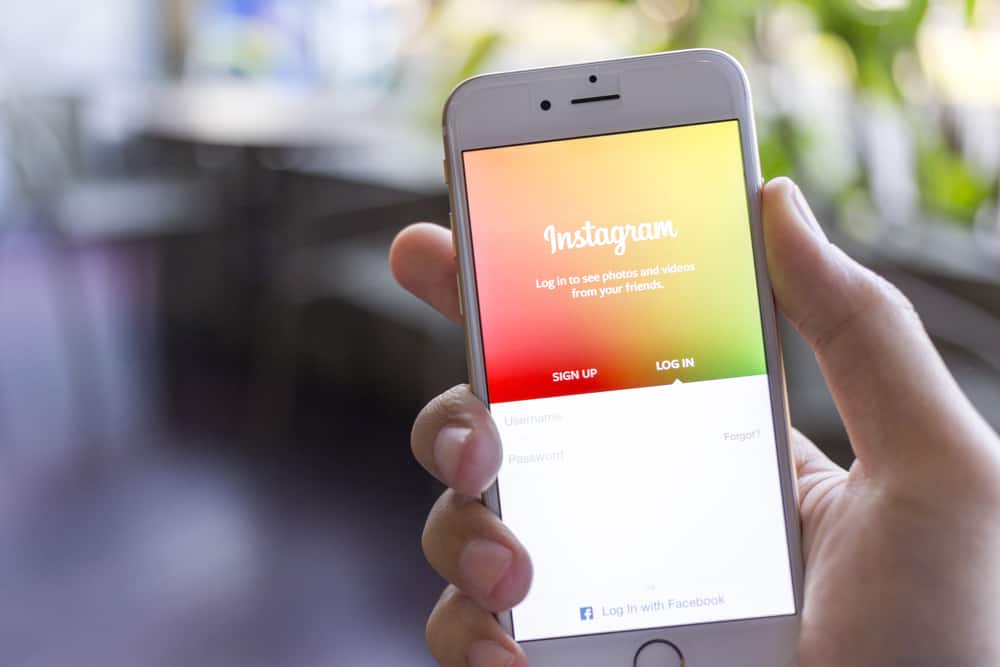 For businesses and marketers new to Instagram, you'll immediately realize the importance of followers. More followers translate to more reach, meaning you have more sets of eyes for your services and content.
But gaining new followers isn't easy. You can create valuable content, promote that content, and still not garner a massive following. Luckily, you can turn to the tried and tested follow-for-follow method.
The best and fastest way to mass follow on Instagram is to utilize an Instagram growth tool. Here, you follow people who, in turn, follow you back. Some of the best tools include InstagRise, Phantom Busters, and Snoop Report.
In this guide, we'll discuss the best Instagram growth tools for mass following accounts and the features they have beyond mass following. But before we get to that, let's sort out one myth about mass following.
Are Bots Better Than Mass Follow Apps?
Several Instagram users insist that bots are more reliable and efficient for mass following accounts. However, a recent study showed that using a bot to grow your Instagram page would most likely get you spammed, and your account would be blocked.
On the other hand, mass follow apps are an authentic and legal way of garnering followers. Here's our list of the best mass follow apps for your Instagram growth:
InstagRise
InstagRise is a powerful, fully automated Instagram tool designed for account growth and user contact information extraction with a breeze on Instagram. It is one of the fastest and safest software packages available on the market, provided by the InstagRise team.
InstagRise comes with unique functionalities that help you uncover potential users and grow your following. These features include:
Growth Hacking
It has a follow and unfollow function that allows you to schedule follows and unfollows. You can also set the app to unfollow all who follow you back and the number you want to follow at a time.
Target Niche
By searching for a target audience, your business is more likely to get a relevant audience. It's just like using Instagram bots and niche hashtags.
High Speed
InstagRise allows you to extract any public Instagram user's contact information at a very high speed in real-time.
How Does InstagRise Work?
With InstagRise, you can collect emails from usernames, other accounts' followers, and hashtags. And there is no limit to how many profiles you can scrape. Here's how you do it:
Enter any Instagram username and password (recommend using a virtual IG profile).
Find a niche that targets your business.
Select the follower/following/hashtag/get info option.
Click "Start."
Once it finishes extracting, you can choose to export the results to your local CSV or TXT file. If you still don't know what to do, some demos can help you.
Steps on How To Use InstagRISE
Download the app to your computer (only Windows system support).
Log in to the app with your authorized information (sent from the InstagRise team).
Enter your Instagram login info (your Instagram account username or email address and password) into the account box field (recommend virtual Instagram account).
Use the follow/unfollow features, and set your limit (I would advise 250 per day).
Press the "Start" button.
Phantom Busters
Another easy way to mass follow on Instagram is with Phantom Busters. It fashions workflows that allow you to extract followers from other Instagram accounts. You can then add other users to a sheet and follow them as well.
Obviously, this can be a bit tedious for some people. But Phantom Busters knows and has provided automation in that regard as well. The software has an "Auto Follow" feature that quickly follows any audience you want. What's more? You can try the feature for free.
With Phantom, you also get access to your account on any platform. Why? Phantom is a cloud-based software. You don't always need to enter the app to keep it active. Once you've set your automation in motion, you can rest assured.
Here's how you can leverage the platform to mass follow on Instagram:
Link your Instagram account to Phantom through your session cookies.
Collect the account URLs you want to follow. You can use the Following Collector feature from Phantom for this.
Open the Phantom software and set it on repeat to begin the automation.
After the process, you can keep your list in a spreadsheet to monitor the automation.
Snoop Report
Snoop is essentially a monitoring software as well as a mass following software. So it's your best bet if you're looking to monitor competitor activity or just see what's working for others in your niche.
You can track the IG activity of any user with an open profile. In it, you will receive weekly reports not only about follows but also comments, likes, and the most popular hashtags of the user you track.
And the most important thing is that this tool is safe because you do not need to enter your login and password from Instagram, but only the nickname of the user you want to follow. Other features include an Instagram like tracker, an Instagram follower activity tracker, and an Instagram comment tracker.
For professional users, Snoop Report provides a comprehensive report that tracks all actions chronologically in CSV format. The reporting features include additional functionalities like captions of the posts liked, geotags, like backs, and more. In addition, you'll be getting weekly and monthly reports with users' likes, comments, likes, and follows.
Conclusion
The best results for mass following on Instagram don't come overnight. After all, Instagram has stringent auto-following limits. To automate safely, we strongly recommend following a maximum of 100 profiles per hour, spread out across several launches within a day.
As you can see, various Instagram growth tools are out there that help with mass following. However, our recommendation for the best mass follow app is Phantom. Why? You don't need to sign up with your Instagram login to use the platform if you don't want to fully automate the process.
Additionally, you can feel safe mass following since it's an entirely legal thing to do. You can follow as many accounts as you want; the mass following apps simply streamline your efforts so you can focus on creating valuable content for your audience.