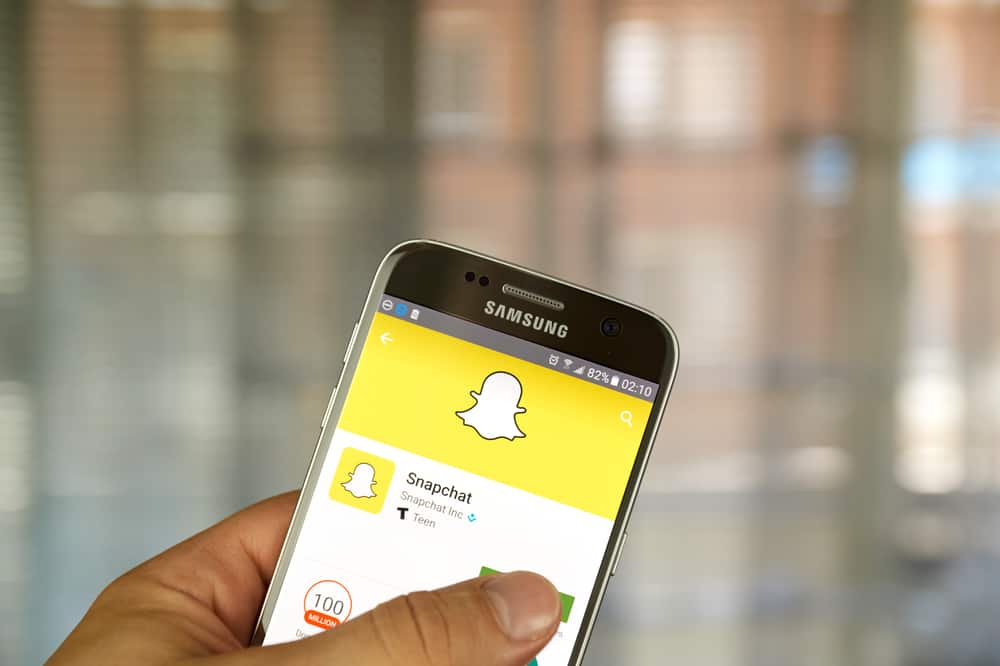 Adding your email on Snapchat is perfect for securing your account. But let's be honest, don't you have the habit of forgetting email passwords like most people? So, does that mean you will not be able to use Snapchat as well? Thankfully, it is not true.
When you first register on Snapchat, it requires an email address and a phone number. But, if you wish to change the existing email, you can easily do that in account settings by choosing the "Email" option, adding a new address, and verifying it.
Now that you have decided to change your email address let this article help you in the procedure. Within a few easy steps, you can learn how to change your Snapchat email and more ways to add friends on the platform.
Learn To Change Your Email on Snapchat
There are many possible reasons to change an email on Snapchat. Maybe you no longer use the previous email, or you are unable to access it. There is no need to worry in either of the cases, as you can simply change the email address on Snapchat through these simple steps:
Open the Snapchat app on your mobile device.
Tap on the profile icon (Bitmoji) located in the top left corner of the screen.
Tap on the settings icon in the top right corner.
Select the "Email" option.
Enter the new email address and tap the "Verify Email" button. You may be asked to enter your Snapchat password for security purposes.
You will receive a verification link on the new email address. Follow the verification instructions in the email, and you're all done.
Can You Recover Your Snapchat Account Through Email?
You may not like to be in this scenario, but if you ever forget your Snapchat password and can't log in, your email will come to the rescue. Here is how to recover your Snapchat account with email:
Open the Snapchat login page on your device and click on "Forget Password."
Tap on the "Via Email" option.
Enter your registered email address and confirm your selection.
You will get a verification link in the mentioned email. Simply tap on the link and reset your password.
You can recover your account through the registered phone number as well. Thus, save yourself from the fear of losing your Snapchat account and make the intelligent decision of authenticating your email and phone number.
Can I Recover Snapchat Account Without Email or Phone
Yes, it is still possible to recover your Snapchat account without any phone number or email. In that case, you should get in touch with the support team of Snapchat and write to them about your concern.  
How To Find Friends on Snapchat Through Email
We all know Snapchat is about finding friends and sharing stories with them. There are several ways through which you can connect with more people and add them on Snapchat. Just search for their email address, and voila! But it will only work if the other person has enabled the option for someone to search through their email address.
There are several different ways to add friends on Snapchat. You can use their phone number, snapcode, and username; you can even add people by nearby location. Now that is what we call fantastic.
How Many Friends Can You Add on Snapchat
Youngsters are the primary users of Snapchat, and they love to connect with more people. Hence, making new friends on Snapchat is very common, but there is a limit to the number of people you can add on Snapchat.
Currently, you can add only up to 5000 friends on this fantastic platform. If you still wish to add more friends (you must be kidding), you might have to clear the clutter first.
But, there is no limit on how many people can add you as a friend on Snapchat. Additionally, you will be able to add only 150-250 people as a friend in a single day.
Final Words
We hope all your questions are cleared about how to change your Snapchat email. Just follow the simple steps, and you are all set to conquer the world of Snapchat.
So, go ahead and never lose your Snapchat media and find new friends. Just don't forget to go out and enjoy yourself with your real-life friends too!
FAQs
Can I hide my email on Snapchat?
Yes, it is possible to hide your personal information, including phone number, email, and location, on Snapchat. Simply go to your profile, click on settings, and tap on "Email." Now just uncheck the box which says, "Let others find me using my email address."