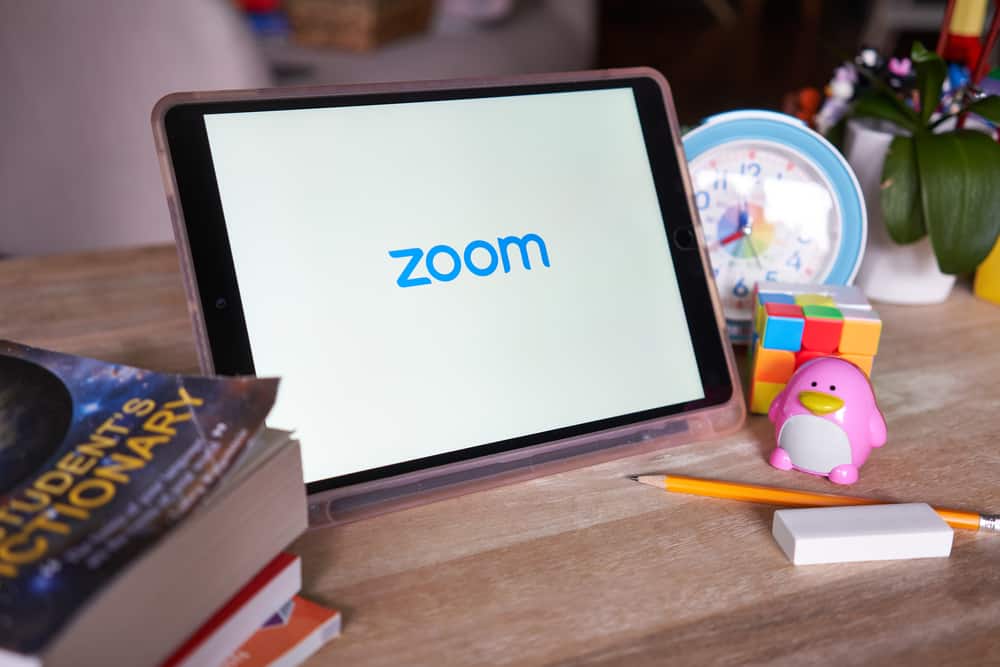 It would be no exaggeration to call Zoom one of the most popular online video meeting platforms. It has been around for a decade, but its popularity surged during the pandemic when it became highly indispensable for virtual meetings. Zoom became one of the fastest growing platforms during the pandemic years of 2020- 2021, with annual 3.3 trillion meetings.
The only problem with Zoom is that if you use the free version, you have to end your meeting within 40 minutes. If you are looking for ways to surpass this 40-minute deadline of Zoom meetings, then we have got answers for you.
The simple solution to this problem is to buy the pro features on Zoom. The Pro account can help you to arrange longer meetings. Similarly, you can ditch the 40-minute limit on your conference if, during the scheduled meeting, when you are about to hit the 40-minute limit, the host leaves the meeting and restart it with the same meeting ID or the invite link. You can also try Microsoft Team or Google Meet to hold your meetings.
Let's learn how to beat the Zoom 40-minute limit.
How To Exceed the 40-Minute Limit on Zoom
Zoom is a cloud-based video conferencing service that can help you connect with others virtually. Businesses can hold virtual meetings with their clients or teams when physical arrangements are impossible.
It enables users to conduct video meetings, webinars, audio conferencing, and live chats. Users can also cloud record and download or live stream their meetings on their social media accounts.
Zoom is not only for businesses. Many people even use it to communicate with their families and friends. Zoom has two different plans from which you can choose. Either you can go for its paid version or free version. 
The good thing about Zoom is that even if you use the free version, you can still hold a virtual meeting for up to 100 participants. The only drawback is that the conference has to end within 40 minutes.
Now, let's come to the part for which you are here; how to surpass this 40-minute limit on Zoom.
Zoom free versions did not have the 40-minute limitation for the one-to-one meeting as it was only for group meetings.
Subscribe To Paid Plans
The easiest way to extend your Zoom meeting timing is to upgrade your basic free account to the pro account. If you opt for a $14.99 monthly or $149.99 annual subscription plan, you can hold meetings for as long as 30 hours with up to 100 participants. Similarly, if you go for the Business plans, you can hold meetings for up to 300 participants.
Likewise, there are other add-on plans available with different prices and perks. You can choose the one based on your affordability. The crux is that the most expensive one can even remove the time limitation altogether for you.
The fun does not end here! The more you are willing to spend – the more features will be unlocked for you by Zoom. 
For example, with paid plans, you can access features like cloud recording, live streaming, Zoom Insights, and many others that give the host more control over their meetings.
How To Upgrade to a Pro Account
Go to the Zoom website and log in.
From the navigation panel on the left, select "Account Management."
Click on "Account Profile."
On the main screen, tap on the "Upgrade to get more features" option.
Click on the "Upgrade Account" button on the new screen.
Choose your plan, subscription cycle, etc., and "Continue."
If you are interested in other add-ons, select them, or skip them to move forward.
Fill out the form, select the payment method, and click "Continue."
Review your order and agree to the "Terms of Service."
Finish the process by clicking "Upgrade Now" and then "Confirm."
As we know, upgrading to a Zoom pro account will cost you money, so if you are looking for some free-of-cost solution to bypass the 40-minute limit, then resort to this hack.
Every add-on will add further cost to your overall subscription plan.
Beat the 40-Minute Limit on Zoom Without Spending a Penny
Step #1: Schedule a Zoom Meeting
Go to the Zoom website, log in and navigate to the "Meetings" section.
Select the "Schedule" option. The "Schedule" icon would look like a calendar for the Zoom app.
Insert all the Meeting schedule details; its topic, description, timings, duration, date, password, etc.
You can also password-protect your meeting to make it more secure.
Then select whether you want the host and participants to use video, audio, and other meeting options.
Click on the "Save" button at the bottom left.
From the new screen, select "Other Calendars" under Calendar.
Then, copy the invite link to invite participants from email or your company's instant messaging system.
Once the meeting has been scheduled, it will appear under the "Meetings" tab under "Upcoming Meetings."
Step #2: Hold the Meeting
The next step would be straightforward. Start the meeting at the scheduled time with all your participants.
Step #3: End the Meeting
When the prescribed time is about to end, a countdown will appear on your screen for you.
Next, the host should tap on the "Leaving Meeting" button.
Appoint anyone else as the host of the meeting.
Do not select the "End Meeting for All" option, as it will end the meeting for everyone.
Before everyone leaves, restart the meeting using the same invite link or meeting ID.
The host should ask other participants to join the meeting using the same Meeting ID or original invite link.
This way, the meeting will start with a new 40 minutes limit. You can do this as often as possible to make your meetings as long as you want, with a restart break every 40 minutes. The only problem with this method is that it looks highly unprofessional.
Are There Any Other Solutions?
Yes, there are a few other solutions to this 40-minute limit of Zoom.
Go for Zoom Alternatives
You can always use Zoom alternatives like Microsoft Teams or Google Meet to conduct your meetings.
Wait for Zoom Offers
Zoom also sometimes gives special weekends or holiday seasons like Thanksgiving, Christmas, Mother's Day, or New Year's Eve offers to remove the 40-minute limit. You can wait for such offers, though it did not offer any in 2021. You never know that 2022 might be different.
Avoid Long Meetings
If you check out the daily routines of big CEOs like Jeff Bezos or Elon Musk, they consider long meetings draining and even redundant. So, if you are a freebie, you should limit meetings and manage them properly with less squandering of time to prevent any waste of the company's resources.
The Final Thoughts
If you want to enjoy the perks, you have to spend some money; the same is with Zoom. If you want to enjoy the premium features of Zoom, like bypassing the 40-minute limit, then spend money and get a pro account. If not, you can try our hack and ditch this 40-minute limit.