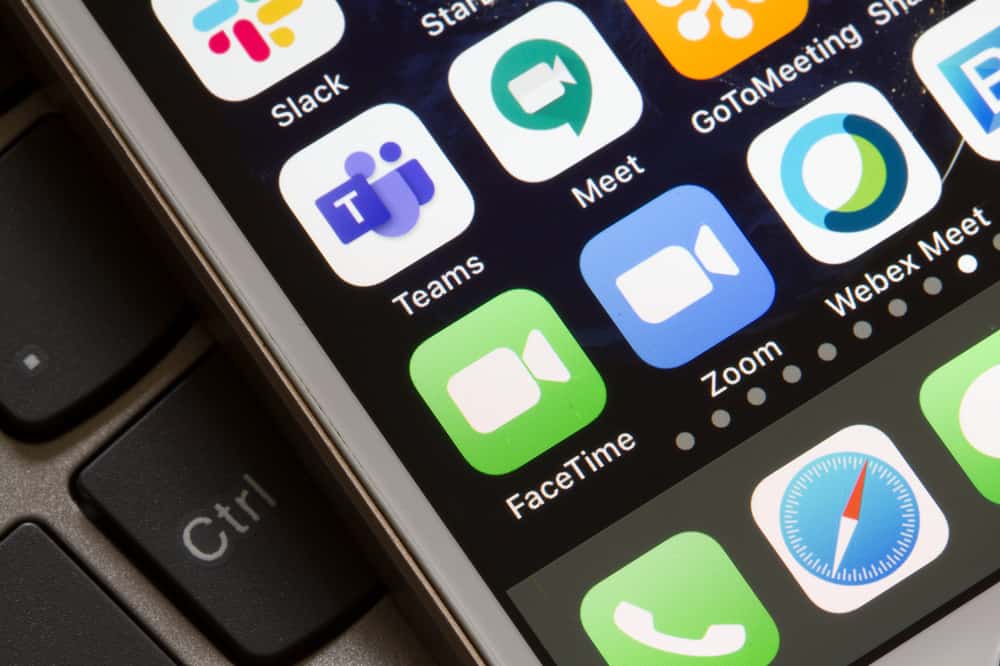 It's common for some people to get overwhelmed with FaceTime calls or any type of calls, for that matter. Other times, the call could be getting too long or downright unpleasant.
But, regardless of your discomfort, it would appear rude to hang up on someone's FaceTime call, especially if you don't have a believable excuse to tell them. So, how can you hang up on FaceTime without the other party knowing?
One way to end a FaceTime call without the caller knowing is to switch your phone to Airplane mode. This way, the caller will assume something is wrong with the internet connection absconding you of any wrongdoing.
There are several ways to end a FaceTime call discreetly. Read on if you want to learn how to go about the aforementioned, plus other important information!
Overview of Ending a FaceTime Call Discreetly
FaceTime calls tend to be engaging, especially if it's a video call. Also, since an internet connection instead of mobile airtime facilitates the call, it's common for the call duration to be quite long, which may be inconvenient for some people.
You always have the option to elaborate on why you need to hop off the call. Some of the excuses you could give include the following:
Your battery is low
The network is troublesome
You are on the move, and it's starting to drizzle
Someone is knocking on your door
Another person is calling you, and you must pick up, etc.
If the above excuses won't work or you cannot think of anything on a whim, you can consider hanging up. However, seeing that it's always a good idea to end FaceTime calls politely, you will need to employ some tips and tricks to mask your actions.
How To Hang Up FaceTime Calls by Switching to Airplane Mode?
FaceTime calls require an internet connection for them to work. Therefore, the call will be disrupted if your internet connection disconnects or is shaky. While the aforementioned is an inconvenience, it can be advantageous when you want to end a call without annoying the other person.
With that said, switching your phone to Airplane mode will switch off your mobile data as well as WIFI connections. This way, your call will be disrupted, and your phone will automatically notify you and the other people on the call that 'FaceTime is Reconnecting.' When the reconnecting window times out, you will get the call failed notification.
For this trick to seem even more believable, make sure to maintain eye contact if it's a video call. Otherwise, the other person/people on the call will be able to see your eyes fixed on the control center before the call ends, which might seem suspicious.
Here is a step-by-step procedure you should follow to perform the task at hand:
Swipe down from the top right of your screen to open the control center.
Tap the Airplane mode icon.
Swipe up from the bottom to close the control center.
The FaceTime call will say 'Reconnecting…' for a few seconds before displaying the 'Call Failed' notification.
You can now go back to the control center menu to switch off Airplane mode and hope the person doesn't call you back. 
Since the call will eventually say 'Call Failed' instead of 'Call Ended,' the other people on the FaceTime call won't know you deliberately wanted to hang up and will instead blame poor internet. 
How To Hang Up FaceTime Calls Using the Power Button?
If you cannot maintain straight eye contact while accessing the control center menu, follow the steps below to attain the same results.
Press the power button to end the call.
Quickly open the control center menu and turn on the Airplane mode.
When the person tries to call you back, their call will go to voicemail or not come through.
Even though the person will get the 'Call Ended' notification, you can argue that your phone abruptly went off. Your excuse will be believable because the other person's subsequent calls won't go through.
Conclusion
FaceTime calls are a fantastic way to catch up with friends and loved ones. However, it's normal for the calls to be overbearing or annoying.
Since hanging up is rude, consider faking a lousy internet connection or your phone going off. This way, it's a win-win situation because you get to end the call without the feelings of the other person getting hurt.
FAQs
How do I hang up a Facetime call on a Mac?
You can either click on the end icon on the FaceTime window or switch off the computer altogether, among other ways.
Will I be notified that someone else is trying to FaceTime me when I'm on another call?
Yes, you will. A pop-up will appear asking you whether you want to continue with the current call or switch to the incoming one.