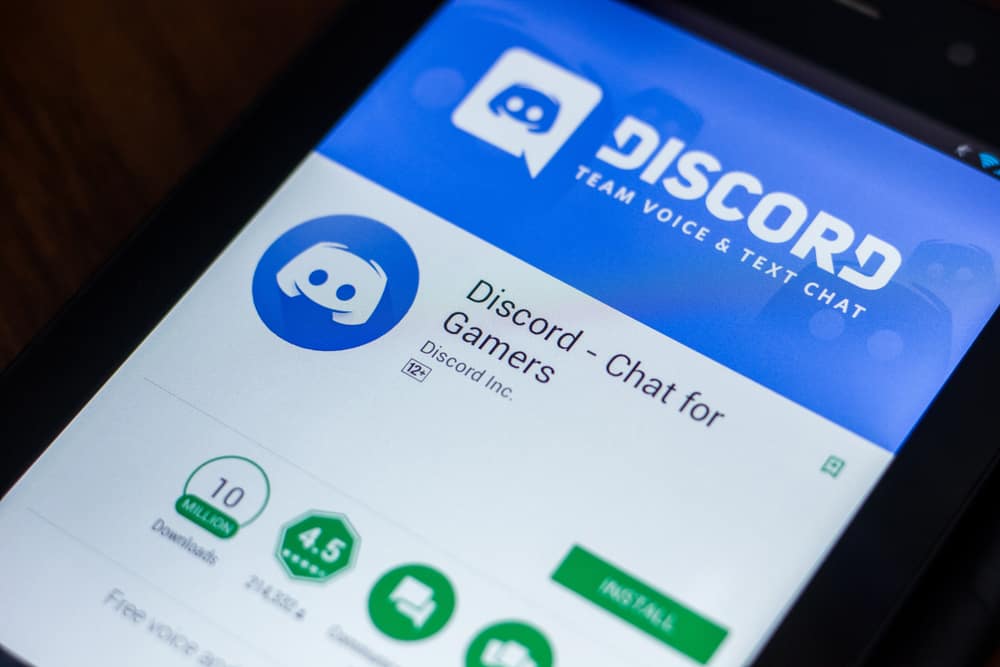 When using Discord and enjoying time with friends, nothing is more irritating than the platform stops working with a weird white, black, or even grey screen.
What should you do when the Discord screen turns white or blank?
How to fix this issue to resume your chat, game, or even live stream with your friends?
We can help you figure that out.
You can try these fixes if you face white or blank screen issues on Discord:
1. Clear the browser or app cache files.
2. Disable hardware acceleration.
3. Turn off the option of running the app in compatibility mode.
4. Disable extensions.
5. Uninstall and re-install your browser or Discord app or update them.
6. Resize your browser.
Let's discuss possible fixes to the problem of the Discord screen suddenly turning white while you are busy on text, call, game, or Livestream with your Discord pals.
Discord White Screen Issue and Possible Fixes
It is the issue many Discord users have reportedly discussed in forums like Reddit. Users have complained that when they access Discord through their browsers, their screen turns white or completely blank.
Officially, Discord has not come up with any statement about what could be the reason behind this issue.
As per our extensive research on this topic from people's experiences, these are the unofficial fixes to resolve this issue.
Fix #1: Clear the Browser Cache
Since this issue is more prevalent while using the web version of Discord on your browser, it is advised to clear the browser cache to see if the problem resolves.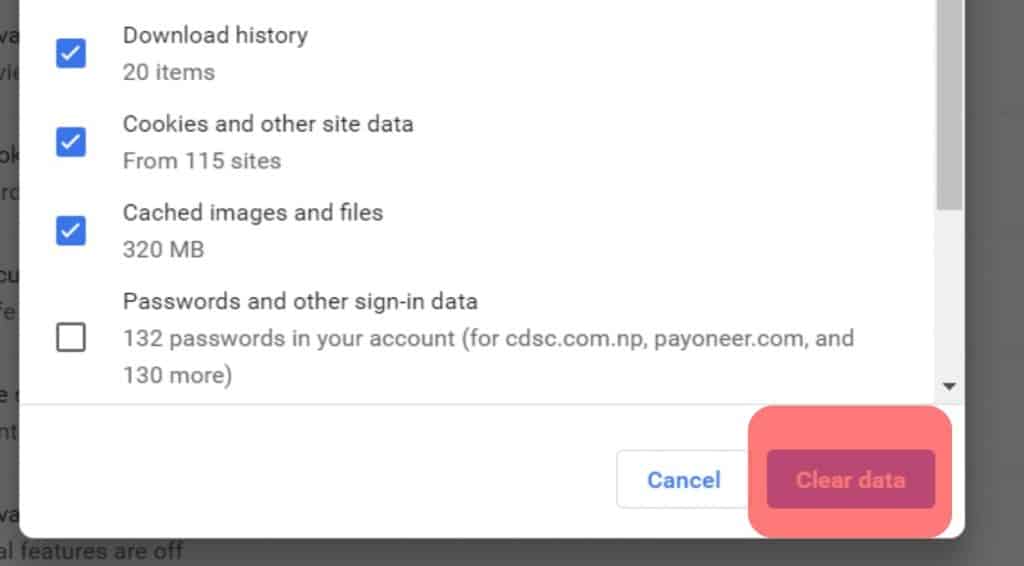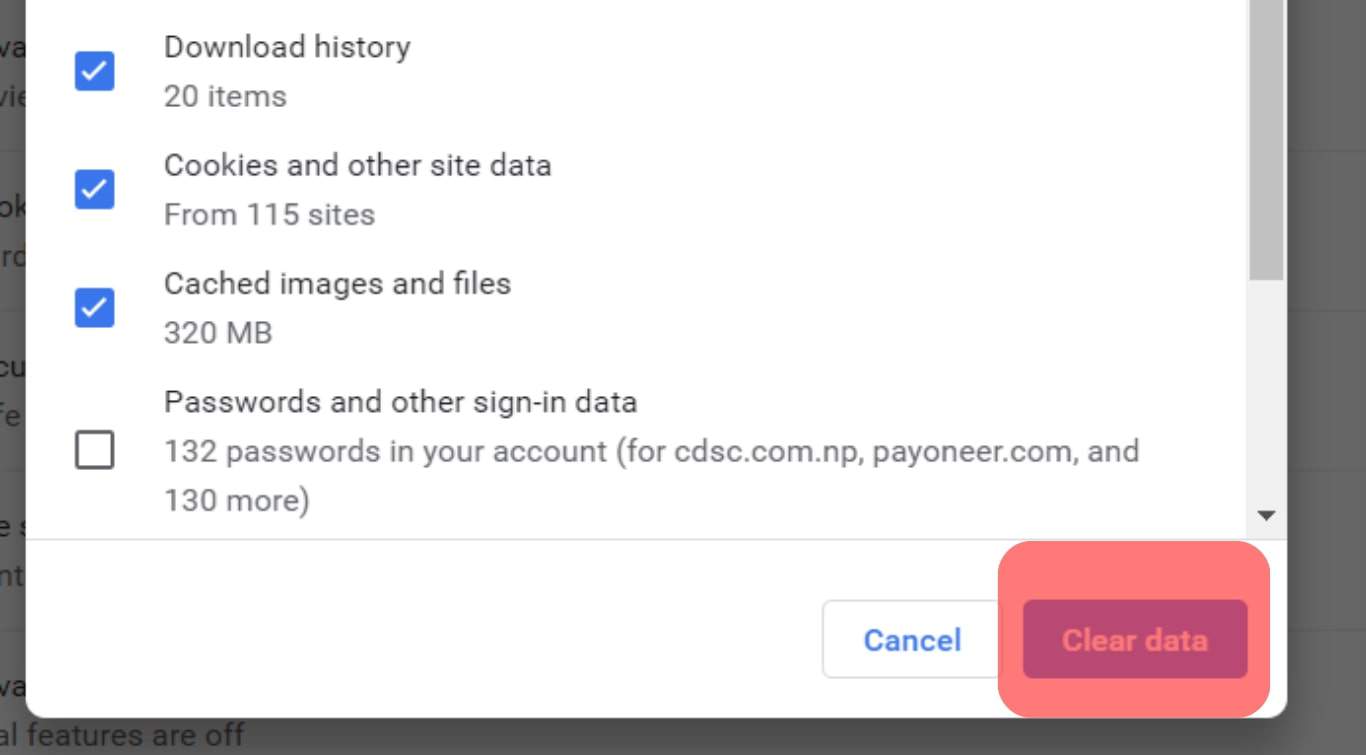 If you use the Google Chrome or Opera browser on Windows, press CTRL + SHIFT + Delete keys simultaneously to delete browsing history, cache files, images, cookies, plugin data, etc., by selecting them from the pop-up window.
You can also clear the cache data of your Discord desktop client by pressing and holding the "Windows key + R" and entering "%appdata%\discord" in the pop-up. 
Fix #2: Disable Hardware Acceleration
Another quick fix is to disable the hardware acceleration of your browser if you are running Discord on the browser and facing this issue.
Generally, it is advised to enable hardware acceleration when using a browser for heavy activities like gaming. This feature boosts your browser performance by enabling it to work more efficiently.
However, sometimes it can be the triggering cause for any platform not working well.
To disable hardware acceleration on Google Chrome:
Navigate to "Settings" in the menu under three bullets.
From the left sidebar menu, choose "System."
Turn off the toggle next to "Use hardware acceleration when available."
On Opera browser:
Navigate to "Settings" under the hamburger icon and select "Bowser."
Under the "System" section, turn off the toggle for "Use hardware acceleration when available."
Discord desktop client users can open the "User Settings" and the "Advanced" tab. Turn off "Hardware acceleration" there.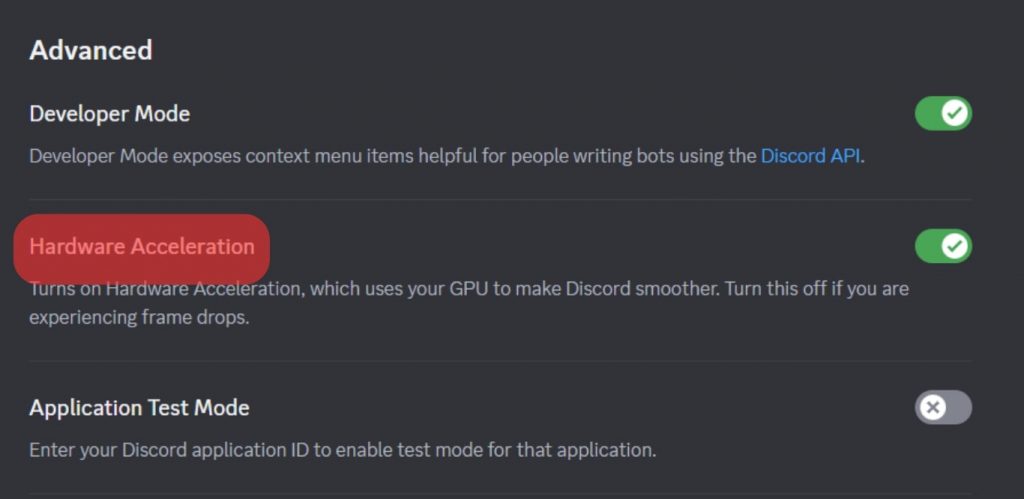 Fix #3: Check Compatibility Issues
If your browser is set to the compatibility mode incompatible with the Windows OS, it might be causing an issue.
So, uncheck the "Run in compatibility mode" option to resolve this issue:
Whatever browser you are using for Discord, right-click it.
Now, select "Properties" from the menu.
Uncheck "Run this program in computability mode for" under the "Compatibility" tab.
Alternatively, you can check the option of running in compatibility mode and try changing "Windows" versions from the drop-down menu to determine which version is compatible with the program.
You can change the compatibility of your Discord desktop client if you encounter any issues while using it.
Fix #4: Disable Ad Blockers & Extensions
If you are using extensions on your browser, they might be triggering Discord.
Google Chrome users can disable extensions by following the steps below:
Select the "More tools" option from the menu under three bullets.
Select "Extensions" and remove each extension individually.
Opera browser users can click the hamburger icon menu, select "Add-on and themes," and remove each extension.
Disable all extensions if you cannot find one culprit.
Fix #5: Uninstall/Re-Install and Update Apps
If you are facing a blank screen issue while using Discord on the browser, then uninstall the browser on your computer to install it back.
Make sure to close the app from the background by going to "Task Manager" to end the task to uninstall all its programs from your device.
Once you have uninstalled your browser, go to its official website to download it again. Similarly, you can uninstall and re-install the Discord desktop client if you face an issue.
Alternatively, you can check if any updates are available for your browser or the app. The older version of your browser might be experiencing issues because of the newer version's availability.
Good To Know
If you uninstall and re-install, the app automatically gets the latest version of it on your device.
Fix #6: Resize the Browser
Many users on the Reddit platform have claimed that whenever they resize their browsers for Discord, they seem to resolve this white or blank screen issue.
So, try resizing the browser by dragging any corner inwards and running Discord in this resized browser screen.
Other Fixes
Here are some other fixes that might work:
Delete excessive apps running in the background that cause an issue with Discord.
Try updating the Graphics driver and your Windows OS to see if the issue resolves.
Give Discord Desktop client or the browser where you run Discord administrative privileges.
If the issue is on one browser, try another browser or the app to work around the problem.
Bottom Line
Discord is a fun platform to hang out with friends, so it is natural to feel frustrated when you constantly face issues while running the app.
Many users of Discord web versions have repeatedly complained about Discord screens turning white or blank, especially on browsers.
If you also experience these issues, try clearing the cache, updating apps, resolving compatibility issues, disabling hardware acceleration, removing extensions, or resizing your browser.
If nothing works, contact Discord support to help you fix this issue.