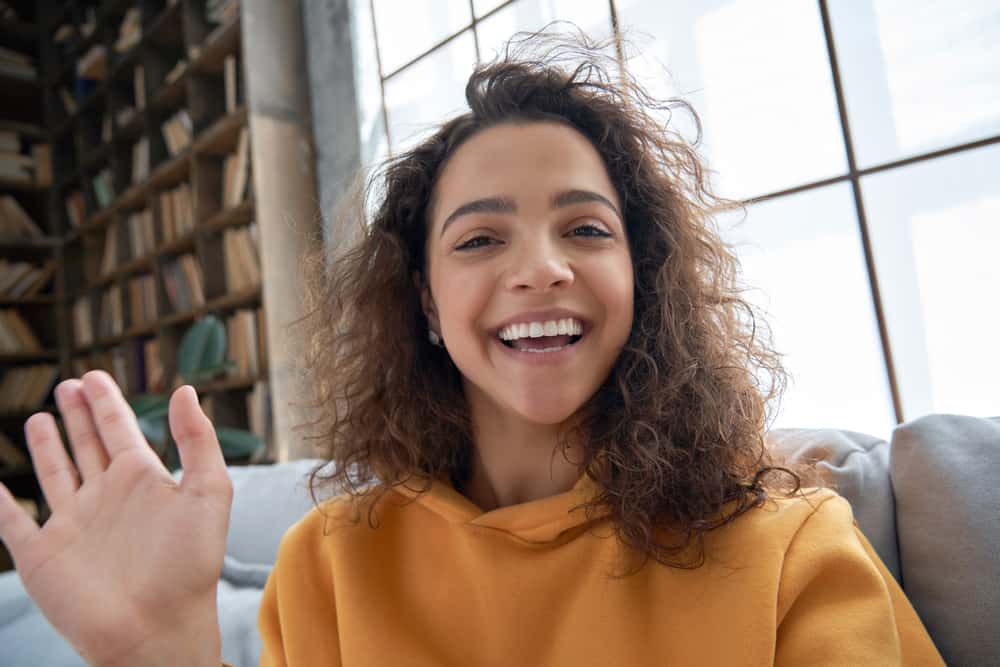 Zoom is a videoconferencing and web conferencing service that allows users to connect with others through voice and video.
With Zoom, you can hold online meetings, webinars, training sessions with participants, and even weddings from anywhere in the world. If you've been invited to a Zoom wedding, you may want to know how to attend it in advance.
Zoom weddings are becoming increasingly popular, and for a good reason! They offer a unique and intimate experience that is perfect for couples looking to celebrate their wedding in a more intimate setting. Moreover, the pandemic has made Zoom weddings popular due to guest list limitations at a venue.
In this article, we'll discuss how to attend a Zoom wedding.
What Is a Zoom Wedding?
A Zoom wedding is a type of online wedding that's conducted via video call. It is a way to have a more intimate wedding with fewer people online. Instead of having a large wedding with hundreds of guests at a venue, a Zoom wedding is done with only a few of your closest family and friends.
A couple may arrange a Zoom call with all the guests during the ceremony. This type of wedding is perfect for couples who want a more personal wedding without all the stress of planning a large one.
With a Zoom wedding, they won't have to book a venue or worry about the catering. This way, they may save money and use it for other purposes.
How Do You Attend a Zoom Wedding?
If you're invited to a Zoom wedding, you'll need to take a few steps to ensure you can attend. First, you'll need to make sure you have a Zoom account. If you don't have one, you can create one for free.
Then, you'll need to make sure you have the right equipment. You'll need a computer with a webcam and microphone or a mobile device with a front-facing camera and microphone. Finally, you'll need to ensure you're in a quiet place where you won't be disturbed.
How To Make a Zoom Account on a Desktop?
When you visit the Zoom official signup page, you may be prompted to add your birth year for safety purposes. To create a Zoom account, follow these steps. 
When directed to add an email page, add your email.
Add verification code to move to information form.
Add your name and set a password.
Your new Zoom account will be created, and you will be transferred to the "Your Account" page.
On the top of the page, you'll see options to "Schedule," "Join," and "Host an event."
Creating a Zoom Account on the Phone
Download the updated version of the Zoom app and click on sign up
Enter your date of birth, full name, and email address.
Then click on the circle next to "I agree to the Terms of Service."
Tap "Sign Up" and check the confirmation email that has been sent.
You'll be redirected to Zoom's website once you click on the confirmation message.
Enter your name and password.
You can join the Zoom wedding from the app.
Attending Zoom Wedding Without the Account
If you wish to attend a Zoom wedding without the hassle of creating an account, you just need the wedding invite link and paste it on the desktop.
Join the ceremony directly. You may do the same on your mobile and click "Join a Meeting" to attend the wedding without an account.
Wedding Attendee
If you're attending a Zoom wedding from home, you may use Zoom backgrounds to make your home look festive.
What Are the Benefits of Zoom Weddings?
Some couples are choosing to have Zoom weddings instead of traditional weddings. There are many benefits to having a Zoom wedding, including the following.
Zoom weddings may take place anywhere in the world.
You can have as many guests as you like.
Zoom weddings can be organized at any time of the year.
You can have a Zoom wedding on any budget.
You can have a Zoom wedding in any style and ceremony.
Things To Consider When Attending a Zoom Wedding
Zoom weddings present a unique set of challenges for couples planning their big day. For one, there's the question of how to keep everyone connected. With wedding guests scattered all over the globe, it can be tough to ensure everyone is on the same page.
Here's what you may do to make Zoom wedding a successful online event as a guest.
Once you get to know the date and time, make sure you're free during that time.
Ensure you have all the information before arriving, including the ceremony times and location.
Be Respectful of others. Zoom weddings are conducted over video chat, so keep that in mind when interacting with other guests.
Don't multitask while watching the ceremony or reception. Pay attention to what's happening on-screen and stay engaged throughout the event.
If something goes wrong, don't hesitate to contact one of the wedding families.
How Do You Plan a Zoom Wedding?
Planning a Zoom wedding can be a lot of fun but also a lot of work. Here are some tips to help make the process a little easier.
Start by deciding what type of wedding you want. Zoom weddings can be anything from small, intimate ceremonies to large, extravagant celebrations.
Next, choose a location. Zoom weddings can be held almost anywhere, so you have many options to choose from.
Once you've decided on a location, start planning the details of your wedding. This includes things like invitations and wedding rituals.
Once the details are planned, it's time to start thinking about the wedding party. Zoom weddings can have anywhere from one to dozens of wedding party members.
Finally, don't forget to plan the honeymoon! Zoom weddings provide the perfect opportunity for a romantic getaway.
Conclusion
Now you know how to attend a Zoom wedding and create a Zoom account. Moreover, you may plan an online event of your own using the above tips. Be sure to have your laptop or phone and an active internet connection.
You'll need to be able to access the Zoom website to participate in the ceremony. Finally, be prepared for a lag between when the ceremony takes place and when you can view it.