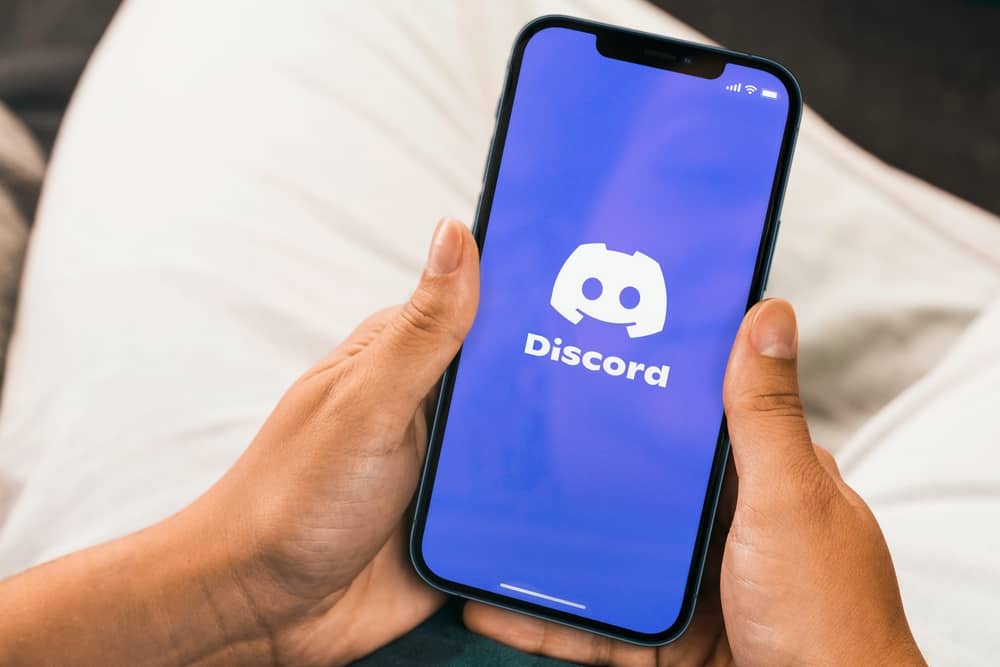 When Discord turned 7 in 2022, it ensured to include everyone in its birthday celebrations. Discord turned the heat on with its exciting "Party Mode" feature.
The "Party Mode" feature was only active between the 13th to 16th of May last year for users to play around with some 20 achievements to flaunt them on their profiles.
These achievements included detailed instructions to carry on to enable players to win them. Slide Puzzle is one of the Discord celebratory "Party Mode" features' achievements.
Do you want to know how it worked when it was active? Let's find out!
To get Slide Puzzle achievement displayed on your profile during the celebratory period, you must get 2048 points. If you have a Nitro subscription, you can type 20498 characters message. Alternatively, you can type 4 combos of 512 characters and send the last combo message to win this achievement and be declared as the "True Math Fan."
Let's explore more on this limited Party Mode feature on Discord enabled around the birthday of Discord. If you want to learn how to get a Slide Puzzle achievement to display on your profile, keep reading this article.
Party Mode on Discord | Celebrating Discord Birthday
If you are a gamer, you must know how different games offer exciting limited-time functionalities around the time of their birthdays. Similarly, Discord commemorated its 7th birthday last year with the exclusive "Party Mode" feature. Party Mode was Discord's way to include all users in its birthday celebrations when this little Wumpus turned 7.
The Party Mode feature was active only between May 13th to May 16th, 2022.
We can't say what Discord will offer for this year's birthday celebrations. But, if it has similar plans, you must get accustomed to this celebratory feature to use it around the limited time it is active.
The Party Mode feature was active during the 3 celebratory days for Discord's birthday, and users could enable it as shown below.
Launch the Discord desktop client or the web version.
Open "User Settings" (cog icon).
Under "App Settings," you will find the "Party Mode" feature if it is available (otherwise, it will not be there).
Turn the toggle on next to "Party Mode."
Party Mode enabled various achievements, some of which are hidden and others very obvious. For example, "Confetti "enabled confetti to burst out every time a user typed a text. You could even customize the size of the confetti.
Then, "Combos" gave users a combo counter, while "Screenshake" shook users' screens upon achieving the desired combos.
There are some specialized achievements too. One of them is "Slide Puzzle." Let's learn how to make it work.
The Party Mode feature was only available for Discord desktop and the web version, not on Discord Android or iOS.
Complete Guide on Getting a Slide Puzzle Achievement
The goal for the Slide Puzzle achievement was to get 2048 points and then send a message. Unfortunately, you cannot send a message of more than 2000 characters on Discord. So, users got two options in these circumstances.
Get the Nitro subscriptions.
Bypass this 2000 characters limit with a neat workaround.
If you do not want to spend money on a Nitro subscription for three days of fun only, then there is a workaround. Keep this neat trick in your mind in case Discord happens to activate the "Party Mode" feature back on this year's birthday.
Good To Know
Anyone getting a Slide Puzzle achievement would have displayed a "True Math Fan" title next to their profiles.
Getting a Slide Puzzle Achievement Without Nitro Account
To get Slide Puzzle achievement without a Nitro account, provided the Party Mode feature is active, follow these steps.
Hold and press any key to spam it on your text channel, like "AAAAAAAAAAAAAAA……" till it reaches 512 points on your combo counter.
Press "CTRL + A." It will delete the text without affecting your points in the combo counter.
Do the same process again 3 more times (4 x Combo).
When you reach the fourth time, simply send the message.
Bingo, now you are a "True Math Fan" once you hit the 2048 points.
Some Other Achievements
Besides Slide Puzzle, there were others as well that people could enjoy. Some of these are as follows.
Will You Still Need Me? – Combo points of 64
Be Elite – Points of 1337
Animation Fan – Score of 113
80's pop – 99 score points
Round Up
On Discord's 7th birthday, Discord decided to include all its members in its celebrations. The platform launched the Party Mode feature that was active for only 3 days. Users could enjoy various achievements by performing little tasks.
In this article, we discussed the Slide Puzzle achievement. Users needed to earn 2048 points to get this achievement. Ideally, you need to get a Discord Nitro account to type a message of more than 2000 characters or use our workaround to make 4 combos of 512 words.
Discord's next birthday is approaching; let's see what it offers this time!