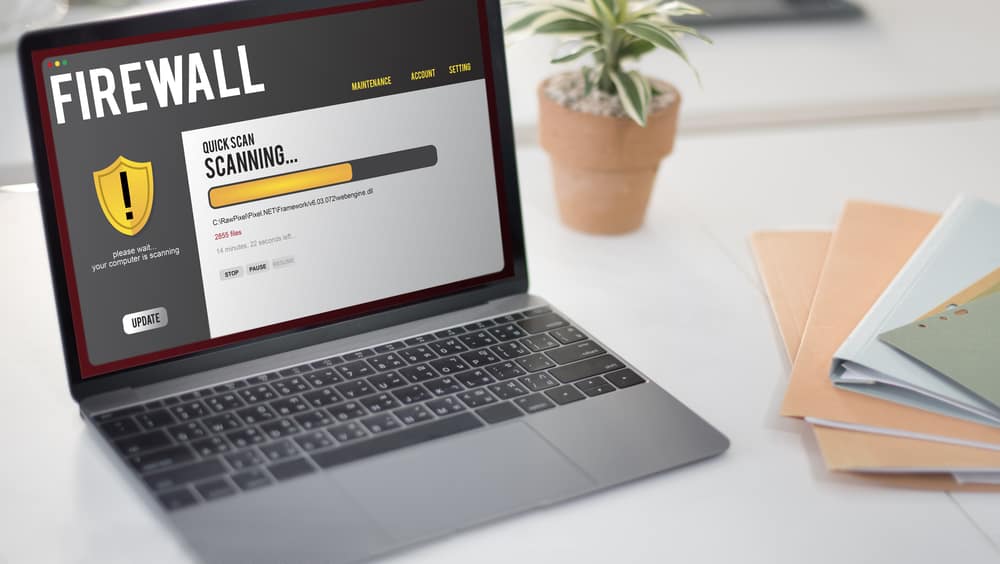 When using Discord, you may face an error where Discord fails to connect to its servers. When this happens, a common cause is that your Windows firewall has blocked Discord.
In that case, you must find a way to unblock Discord from the firewall to allow its packets to pass from the client machine to the server. If you have trouble with your Windows firewall, we will see how to allow Discord through it.
We must create a new firewall rule to allow Discord through the firewall. Open Windows defender Firewall and click the "New Rule" option in the Inbound Rules. Under the program, browse for the Discord installation path and select the executable file. In the "Action" tab, ensure you allow the connection for the public, private, and domain options. Name the rule and find Discord in the "Firewall & Network protection" section. The last step is to restart your PC.
We will discuss why Discord sometimes fails to connect. Still, we will dig in on how to allow Discord through the firewall on Windows to ensure it connects to its server.
Why Does Discord Fail To Connect?
You are not alone if you are facing issues with your Discord not connecting as you would expect. Many Discord users have reported that Discord keeps getting stuck at the connecting Window.
If you, too, are experiencing the same issue, listed below are the common causes of the problem.
Discord Is Blocked by Firewall
Sometimes, you may face an issue with Discord failing to connect because of issues with the firewall. The work of the firewall is to allow and block packets on your network.
Hence, if Discord is blocked, it can't transmit on the network and won't connect to its server, rendering it unusable.
Issue With VPN
When you use VPN on your network, all your traffic will be tunneled before it goes to the internet. The impact is that your network will lag, causing Discord not to connect as it should generally do.
Despite a VPN is a good way of securing your traffic, when you face issues with it lagging your network, Discord will be affected.
Network Error
Discord is an online VoIP platform. Hence, if you want to use Discord to communicate with your friends, you must have a stable internet connection to facilitate Discord's connection to its server.
When you have issues with a poor internet connection or no connection, you will notice that your Discord will appear stuck and won't connect.
Discord Server Error
Suppose Discord is experiencing a server outage on its end. This glitch will hinder how Discord performs. When that happens, your Discord client will fail to connect to its server, and all client applications will be affected.
Such a scenario calls for you to be patient and let Discord fix the problem on their end. Once the servers return online, you can resume using Discord normally.
How To Allow Discord Through Firewall on Windows
Suppose you encounter a case where Discord is blocked on your firewall, causing it not to connect to its server. You can comfortably unblock it and create a rule allowing Discord through the Windows firewall. Here's a detailed step-by-step guide for it.
On your Windows, click the start key and search for "Windows Defender Firewall with Advanced Security."
Once you open it, locate the "Inbound Rules" tab and click on it.
Find the "New Rule" option at the top and click on it.
Select the option for "Program" under the "Rule Type" and tap the "Next" button.
Click the "Browse" button to open your Windows "File Explorer."
Navigate to the Discord installation folder, select "Update" file, and click "Open."
Click "Next" on the Firewall window.
Select "Allow the Connection" under the "Action" tab. Click "Next."
Find the options for "Private," "Domain," and "Public" and click the check boxes next to them. Click "Next."
Name your rule as "Discord," and click "Finish."
Press the "Start" key again and search "Firewall & Network Protection."
Click the "Allow an app through firewall," find Discord, and ensure the "Private" and "Public" checkboxes are ticked.
Lastly, click "OK" and restart your Windows.
You can now comfortably use Discord and won't encounter any errors.
Discord Installation Folder
If you can't find the Discord installation folder, the path should be similar to this: C:\Users\YourUsername\AppData\Local\Discord. For more information, read our article for a step-by-step guide.
Conclusion
Discord often faces issues with Windows firewall blocking it. When that happens, you must create a firewall rule to allow its traffic to pass. Refer to this post for the detailed steps to follow.