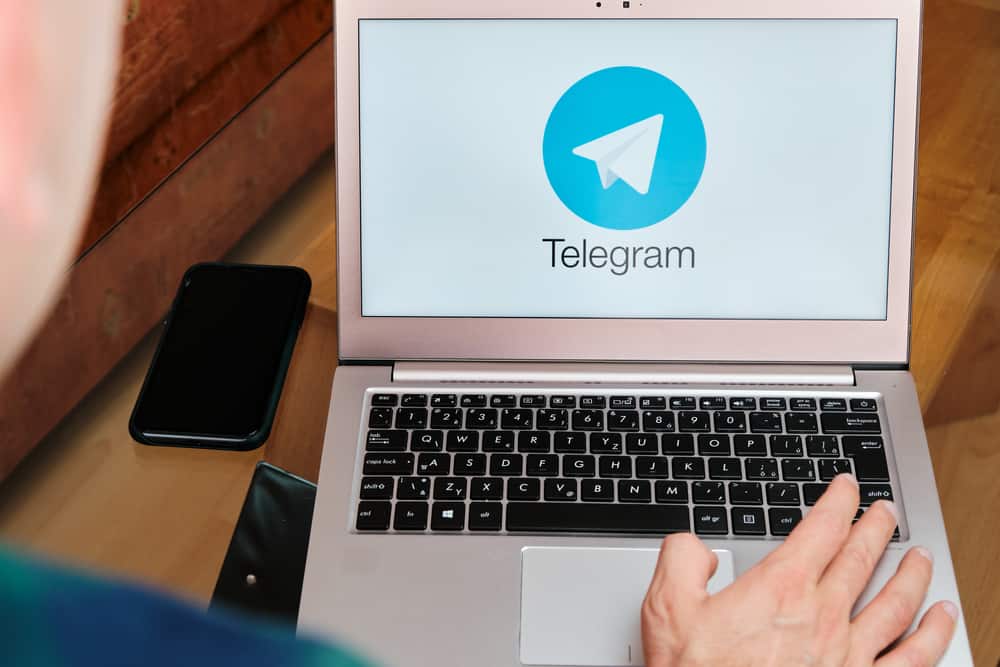 When you want to make a Telegram call, you may wish to record the given call to use it as a reference in the future.
Telegram is available on all platforms, so whether you are using it on the browser, desktop, or mobile, there is a way that you can use it to record the Telegram call.
Well, most Telegram users don't know how to record a Telegram video call to capture the audio and sound, but we will change that in this article.
You can use the built-in screen recorder application for iPhone users, which you can start and stop at your convenience. For Android, you need to install a third-party tool to help you record your Telegram video call. Similarly, when using Telegram on your desktop or the browser, you can install recording software to select the section of the Telegram video call you want to record.
We will understand why the recording of Telegram video calls is common. Later, we will see the steps to follow when you want to record a Telegram video call on different platforms. Take a look!
Can You Record Telegram Video Call?
Yes, you can. Recording a Telegram video call without the other person's consent violates their privacy. So, ensure you involve the person you are calling so that they know what is happening in the background.
A Telegram video call is an excellent way to interact with someone. You can even discuss this with someone via video call. Both parties must have a stable internet connection to make a Telegram video call.
Telegram doesn't have a recording feature, but that doesn't mean you can't utilize other applications to record your video call.
There are different approaches you can use. Again, many people enjoy having a recorded video they can share with others or use as a future reference.
How To Record Telegram Video Call
Since Telegram has no recording option, we will rely on other applications.
For devices like iPhones, they have a built-in screen capture application that we can use. However, other devices require us to install third-party applications.
Let's get into the details.
For Android
Android phones don't have a screen capture tool.
Luckily, there are plenty of screen recording applications that you can find on the Play Store.
Follow these steps:
Open the Play Store, search, and install your preferred screen recording application or go ahead with an inbuilt one.
Open the installed screen recorder application and get comfortable with its interface.
Open the Telegram application.
On the screen recorder window, start the record option.
Click on the target person and start your video call.
Once the person accepts your call, you can enjoy talking to each other.
Once the call ends, stop the recording on the recording application. Your recording is saved on your phone. You can access it, edit it, and perform any activities you wish to perform with the recorded video.
For iOS
iOS users can use the built-in application to record the Telegram video.
You can conveniently access and record the call once you add the screen recorder to the Control Center.
Follow these steps:
Open the Settings app on your iOS.
Click on Control Center.
Tap the "Add" button next to the "Screen Recording" option.
Open our Telegram application.
Initiate the video call.
Access the Control Center on your iOS.
Tap on the Record button.
After a 3-second countdown, the recording will start.
Open the Telegram application and engage in your Telegram video call.
Once you are done, click the red button to stop recording.
The recorded video is now available in the photos application on your iOS device.
For Desktop and Browser
Suppose you've logged into your Telegram account on the browser or used the desktop version.
All you need is recording software and use it to trim the section of the Telegram window that you want to record.
Follow these steps:
Search for a reliable screen recorder for your Mac or Windows and install it on your computer.
Open the installed application and get familiar with its interface.
Open Telegram on your desktop or browser.
Choose the recording area using the installed screen recorder.
Once everything is set, open Telegram and make your video call.
Start the screen recorder.
After you are done with the call, stop the screen recorder and access the recorded file on your system.
Conclusion
We all have our reasons for wanting to record a Telegram video call.
Whether using Telegram on your phone, desktop, or browser, this guide has covered the steps you should follow to conveniently record your Telegram video call.