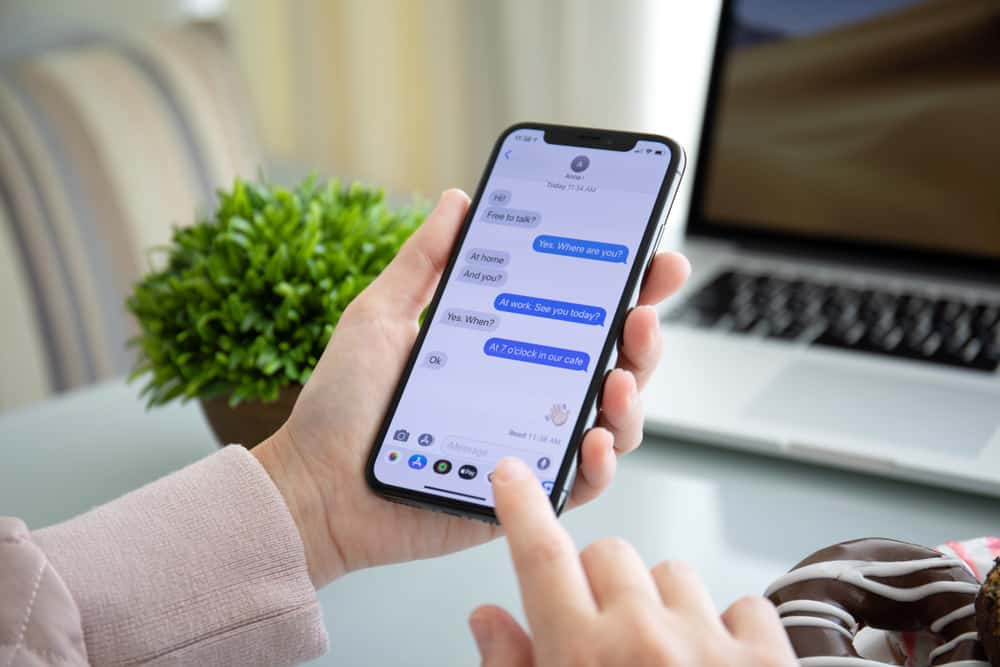 When we mention iMessage, what comes into mind is messaging other Apple users, but that's not the only thing you can achieve with iMessage.
Yes, you can use it for your ApplePay transactions, but do you know you can use iMessage to game with friends?
iMessage supports different games, including pool, and if you know how to go about it, you will have fun with your friends while gaming.
iMessage Pool refers to the 8 Ball Pool game available on iMessage.
The game comes as part of the GamePigeon extension, available only for Apple users. Start installing the GamePigeon on your iPhone to enjoy the Pool on iMessage. From there, open your iMessage and the conversation window of the person you want to message. Locate the GamePigeon icon and click on it. You can then tap on "Pool" and send an invite to your friend. Once they start the game, you can then join them to play together.
We will discuss what iMessage pool means. Next, we will cover the steps for downloading, installing, and playing Pool on your iMessage. Lastly, we will discuss a few tips to enhance your gaming experience when playing Pool on iMessage.
What Is iMessage Pool?
If you are an iPhone user and enjoy playing 8 Ball Pool, you are in for a treat!
8 Ball Pool is a popular game in the physical world, and an online version of it is less challenging but still fun to play. You can test your gaming strategies by playing the online version, and that's possible if you are an Apple user.
Here's the kicker, Apple supports adding and playing games on iMessage.
iMessage Pool is the online version of the 8 Ball Pool game, and you can play it on iMessage.
For that, you must download and install GamePigeon from App Store.
Once you do, the game will become available on iMessage, where you can play it with your friend.
How To Play Pool on iMessage
You can play 8 Ball Pool on iMessage, provided you and your friend have downloaded the GamePigeon application on your iPhones.
We will detail the steps from downloading the game to playing it on iMessage. Let's get into it.
Open your Messages app on your iPhone.
Find the person you want to play the game with and open their conversation window.
Locate the App Store icon on your keyboard and click on it.
Once the App Store window opens, click on the search icon at the top.
Search for "GamePigeon".
Click the "Get" button on the game's tile.
Enter your Apple credentials when prompted to authenticate the installation.
The GamePigeon will get downloaded and installed on your iPhone.
To start playing Pool on iMessage, proceed with the steps below.
Open your Messages app on your iPhone.
Click the conversation where you want to play the game.
On your keyboard, locate the GamePigeon icon and click on it.
A list of the available games will appear. Click on the "8-Ball Pool" from the list.
Choose your gaming mode.
In the message bar, type your invitation message and press the send button to invite your friend to the game with you.
Once your friend receives the invitation, they will join you and make the first move.
That's how you start playing iMessage pool until you get a winner.
Tips to Boost Your Pool Game on iMessage
As a pool gamer, having additional tips at your disposal gives you an added advantage.
Here are a few tips to enhance your iMessage pool gaming.
Shooting fast matters, but accuracy is crucial in the game.
Increase your chances of getting extra coins by opening the game daily, running the spin, and winning.
The more practice you have, the better you will get at it.
Be keen to locate your cueballs before making your shots.
Conclusion
iMessage Pool refers to the 8 Ball Pool game with the GamePigeon extension on iMessage.
We've seen how to install the GamePigeon extension and start playing the 8 Ball Pool game on your iMessage with friends.
Have fun playing pool on iMessage.