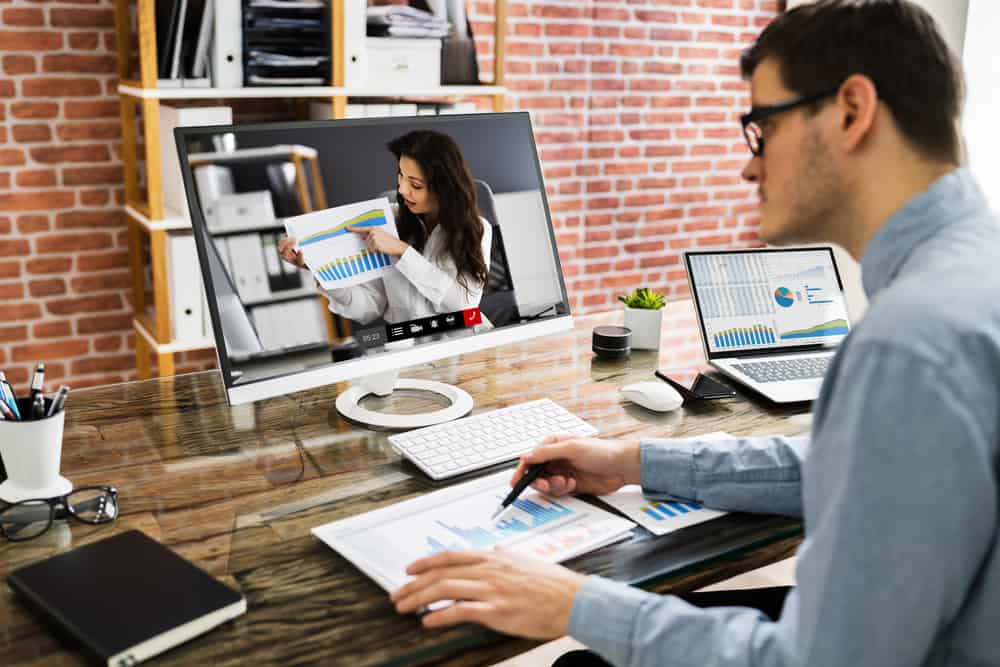 Discord is a Voice Over (VoIP) application where users hang out and use the app's chat or video-based systems to communicate. While Discord was previously associated with gamers and software developers, it has grown to accommodate all types of users and communities.
Currently, you'll find servers in niches like art, technology, science, artificial intelligence, and many others, with many members. Discord uses a community approach system called servers.
Servers are made up of different communities and can be public or private. The app's potential in marketing products or services is a frequently underestimated area.
If you're a user exploring various ways to use Discord for marketing, you'll be happy to learn a few tricks to utilize for the best results. The first is to create a brand-dedicated server. This server will feature all the details about your product or service. After, you can make personalized voice or text channels. Another way to use Discord for marketing is to collaborate with other related communities.
This post will review Discord's potential to grow a brand and various ways to use the platform for marketing.
Overview of Using Discord for Marketing
For businesses, finding new ways and platforms to market their services is critical to their growth. Exploring new marketing ideas is also an excellent way to differentiate from competitors and tap into new customer bases. If you're considering a different platform to venture into for your marketing needs, Discord should be top of your list.
There are several reasons Discord can be transformative for your marketing. The first is that it's free. Most social media apps are free to download and use, but Discord's additional incentive is its several features unavailable on other platforms.
For example, you can integrate Discord with Webhooks, Bots and apps, Channel following, and other value-added features.
Another reason to use Discord for marketing is it's easy to use. If you're working as a team, anyone using a chat-based social media app will learn how to use Discord in minutes. You can also utilize Discord's intuitive audio features for marketing team meetings to discuss real-time ways to improve brand marketing.
Next, we discuss different ways to use Discord for marketing.
Ways To Use Discord for Marketing
Discord is a frequently underestimated social media app that has the exponential ability to elevate your brand's marketing results. Here are examples of ways to use Discord for marketing:
Create a Brand Dedicated Server
The first step in using Discord for marketing is to create a brand-dedicated server. After creating the server, you can post an invitation link on your official website and social media pages to add members.
This server will be the primary communication tool for your Discord marketing. You will post relevant information and blogs and promote your products and services.
After acquiring a specific member number, you can create personalized voice or text channels and refine your marketing messaging to target your members.
Collaborate With Established Communities
The best way to accelerate marketing potential on Discord is to collaborate with an established community. These communities have hundreds to thousands of members who serve as an ideal audience to kick-start your Discord marketing.
While building your brand following organically can still work, it requires consistency and time. Working with a community will be a great trick to help gain members faster.
Remember to collaborate with communities relevant to your brand, so your messaging is not lost on the members. For example, gaming communities are best placed for your marketing if you're a developer with a game you wish to promote. You can ask the admin to use your product and post their review or comments on the server.
Create Relevant Content
After getting a significant following, the next step is regularly creating content relevant to your members. You'll need to understand your members, other target audience, and their specific needs.
Understanding your audience ensures your promotional content resonates with potential customers so that adverts can easily convert to sales.
Gather Information From Your Interactions
Part of using Discord for marketing is to ensure you improve with every interaction and engage potential customers. The best way to improve is to encourage feedback from your audience and use it to refine messaging and marketing tactics.
Examples of information to help improve marketing include what product or service you frequently use, which of your ads convert to sales, and ads with the least interaction.
Additionally, it's essential to regularly review your member numbers to know if you're losing or gaining members. This information will help you know if you should retain your marketing strategies or switch.
Host Events
Posting information and promotions on your server is one way to market your brand, but hosting special events like giveaways and discount sales is an excellent way to raise engagement, especially during slow months. You can add a question-and-answer session with the giveaway, so it's a fan activity for your members.
Remember, a giveaway is supposed to be a session where members fully interact with your brand. It's essential to promote so you can get better participation. For example, you can post a promo message on your social media pages and collaborate with relevant communities for ads.
Ensure you include relevant information like requirements, reward metrics, prizes to be won, and the promotion dates, so there's no confusion during the event.
Additionally, set your objectives before the event or giveaway and plan your prizes accordingly. Also, utilize tools like bots, so the administration of the giveaway is seamless.
Respond to Inquiries
Many brands miss out on potential sales because of poor customer service. This is no different for Discord marketing. If a user asks a question regarding your product or service, ensure you respond on time and with accurate information.
Users consider ignoring their inquiries as rude and dismissive. Customers like these will likely dissuade other users from engaging with your brand.
Summary
Using Discord for marketing can significantly affect your marketing-to-sales conversion rates, especially if you use the right tactics. Some of the best ways to use Discord for marketing are creating a server for your brand, researching your target audience, and collaborating with established communities.
It's also vital to respond to inquiries on time and engage customers in events and giveaways, so you raise your server's profile.