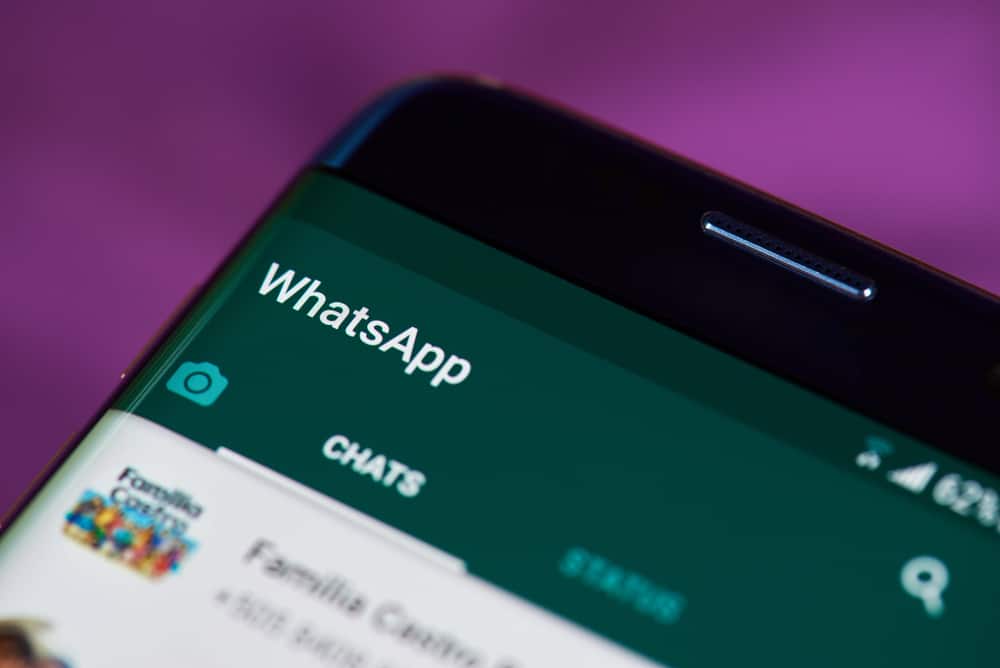 WhatsApp is one of the most widely used instant messengers. It is the top messenger used in over 150 countries. One of the reasons many people opt for it is its accessibility and user-friend interface, regardless of your age and technical experience.
Another reason people use WhatsApp is its features. One of these is the ability to see the status and activeness of a user. As such, many people are curious and sometimes ask, does WhatsApp tell you when someone is typing?
Yes, WhatsApp tells you when someone is typing during a chat. The instant messenger will show "typing" below the recipient's name if their keyboard is active and they are typing a message.
Besides this feature, there is other information you need concerning whether someone is typing. Learn about all these in this article so you can have a complete answer to your question.
What Is WhatsApp?
WhatsApp is a free instant messaging app owned by Meta. It allows users to receive and send text and voice messages, make voice and video calls, and share images, documents, links, user locations, and other media content over the internet. 
You can easily access it through mobile or desktop devices. However, you need to connect your phone's WhatsApp with the WhatsApp Web to send WhatsApp messages on the computer. It would be best if you had a secure internet connection to chat effortlessly.
WhatsApp currently has over 2 billion users. Its popularity is solid among friends and family who live in the same country and want to stay in touch. It is also suitable for international calls without paying a dime.
You may chat one-to-one with a user or create a group where you can discuss various topics, make phone calls, or send voice notes.
In addition, you may also create a community with people of similar interests or connect with your audience. While WhatsApp appears like any other messaging app, it offers some unique features.
5 Top Features of WhatsApp
The following are some of the main features of WhatsApp.
Voice and Video Calls
Besides text messages, WhatsApp allows you to make voice and video calls free over the internet. You may opt for a group call that allows up to eight participants on one call.
Easy Photo and Video Sharing
You can easily send pictures and videos to your friends without having issues downloading. As long as you both have stable internet, you can send and receive images and videos. 
Secure Chat
If you are worried about your data privacy on Whatsapp, you need not. The app offers an end-to-end encryption service – a communication standard that allows only the sender and receiver to read a message.
That means no one (not even WhatsApp) can read your message except the person receiving it.
Chat Customization
WhatsApp allows you to spice up your chat by sending stickers, emojis, GIFs, and avatars. This media content is fun and often has different reactions.
Sometimes, you may not send text messages before your recipient adds you.
WhatsApp for Business
Another awesome WhatsApp feature is its business app. The app allows business owners to have a dedicated page, especially for chatting with customers and displaying their products with prices. 
You may also place your business location in your WhatsApp profile settings. This function allows entrepreneurs to connect with their customers on a convenient, easy-to-use, and familiar platform.
There are other features on WhatsApp that you will find interesting. For instance, you may tell if your recipient is online or not. One of the questions some WhatsApp users ask is, does WhatsApp Tell you when someone is typing?
Does WhatsApp Tell You When Someone Is Typing?
Yes, WhatsApp tells you when someone is typing. During a chat, if the person is typing, WhatsApp will display a "typing…" text just below the recipient's name on your chat page.
It will stop displaying once the person sends you the message. When you are typing a message on WhatsApp, the other person will also get a typing signal.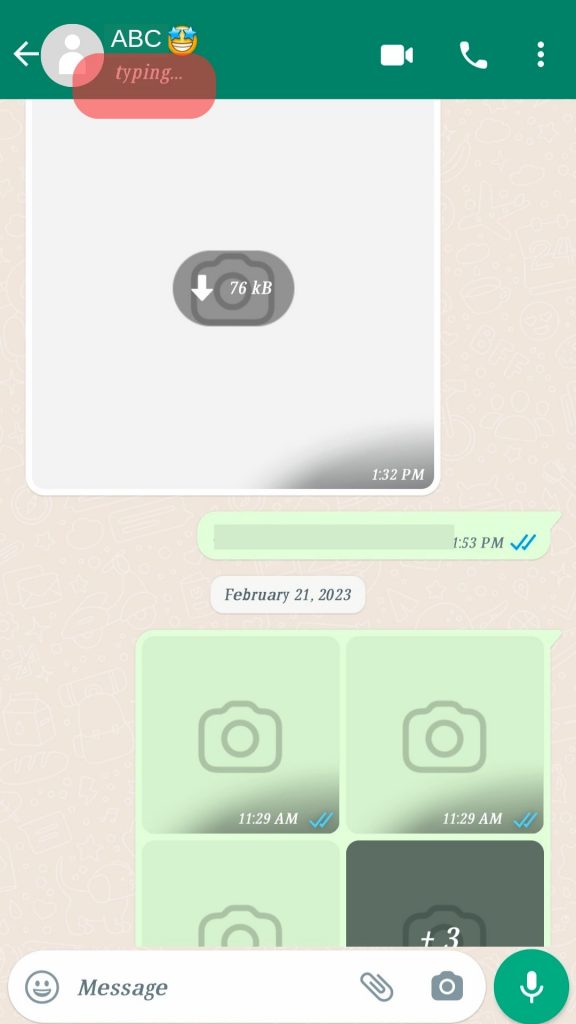 The typing message will also disappear and go back to "online" if their keyboard is active and they are not typing.
If the person you are chatting with refuses to send the message or changes their mind and clears it from their end, the message displayed under their name will be "online."
If you have turned off your read recipient, WhatsApp won't tell you a WhatsApp user is typing. However, you can see when a particular person is typing in a group chat.
Conclusion
WhatsApp is an instant messaging app that allows you to send text messages and voice notes and make and receive voice and video calls. You can also send images, videos, files, and links.
One of its great features is that it tells when someone is typing in the chat box. That helps you decide what to send next during a chat.