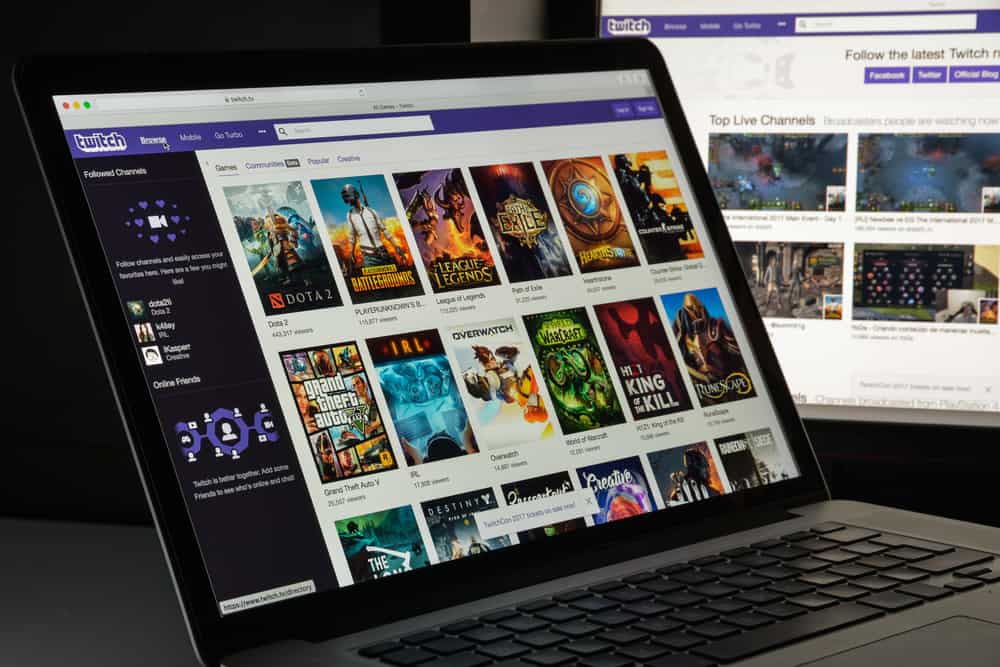 There are different ways of supporting a Twitch streamer. While following your favorite Twitch channel is great, you can go the extra mile to subscribe to their channel or cheer them with bits.
These bits are a way of supporting the streamer, and they come at a small cost. The idea is that by you supporting the streamer, they will earn something from it. So, how much do bits cost?
Bits are virtual goods you buy to cheer your favorite streamer. For $1.40, you can get 100 bits to use in the chat message to cheer the particular streamer. The value of bits slightly changes due to currencies and conversion rates. When you purchase the bits, such as 100 bits, $0.40 will go to Twitch. However, the remaining $1 for the bits will be given to the creator.
First, we will discuss what bits are when dealing with Twitch. Further, we will discuss how much the bits cost and why buying them is a good way of supporting your favorite creator. Lastly, we will handle various frequently asked questions.
What Are Twitch Bits?
Twitch is an excellent platform for joining a creator in the live streaming session. You can find different channels on Twitch and join the live streams to interact with their content. For instance, you can find a streamer for your favorite movie and join them to learn and enjoy seeing them in action.
When you enjoy someone's content, you may decide to support them. One way to support them is by subscribing to their channel. Alternatively, you can cheer them with bits. Twitch bits are cheering emotes you share in a channel's chat section.
The bits are a form of virtual goods that you buy with currency to support a particular Twitch creator. You can accumulate the bits or purchase them. Once you have the bits, you can join a given channel and use the bots to cheer in support of the creator.
The idea behind Bits is to encourage a creator to keep producing more content to engage with their subscribers and followers. The bits are available for Twitch Partners and Affiliates.
You can activate the cheering feature from your Twitch dashboard. If you are a Twitch Affiliate:
Access your Twitch account and navigate to the Dashboard.
Select "Channel."
Click the "Cheer" option to enable it.
For a Twitch Partner:
Access your Twitch account and navigate to the Dashboard.
Select "Partner Settings."
Click the "Cheer" option to enable it.
How Much Are Bits on Twitch?
Cheering the creator is a good idea when you want to support a Twitch channel. When you cheer the creator, they will earn a section of the value of the bots you use to cheer them.
The value of bits is relatively small. To get 100 bits, you need about $1.40. You can earn bits by purchasing or earning them from your Twitch activities. If you cheer the creator with 100 bits, Twitch will take $0.40 of that value and give the creator $1. Hence, they will have a tangible amount when the creator gets different people cheering them over time.
You can complete the purchase via PayPal or by utilizing Amazon Payments. Watching ads on the platform is best if you wish to earn free bits. However, that will take time before you accumulate many bits.
Conclusion
Twitch allows viewers to support creators by cheering them with bits. When you want to cheer the creator, you need bits that you earn by purchasing them or free bits.
The bits cost around $1.40 for 100 bits. The creator will earn a share of the value of the bits you use to cheer them.
Frequently Asked Questions
How do I get bits on Twitch?
When you want to earn bits on Twitch, consider purchasing them for a small price. Alternatively, you can watch ads or look for other ways to earn free bits on the platform.
You can get 100 bits for $1.40. The creator will receive $1, and Twitch will take the $0.40.