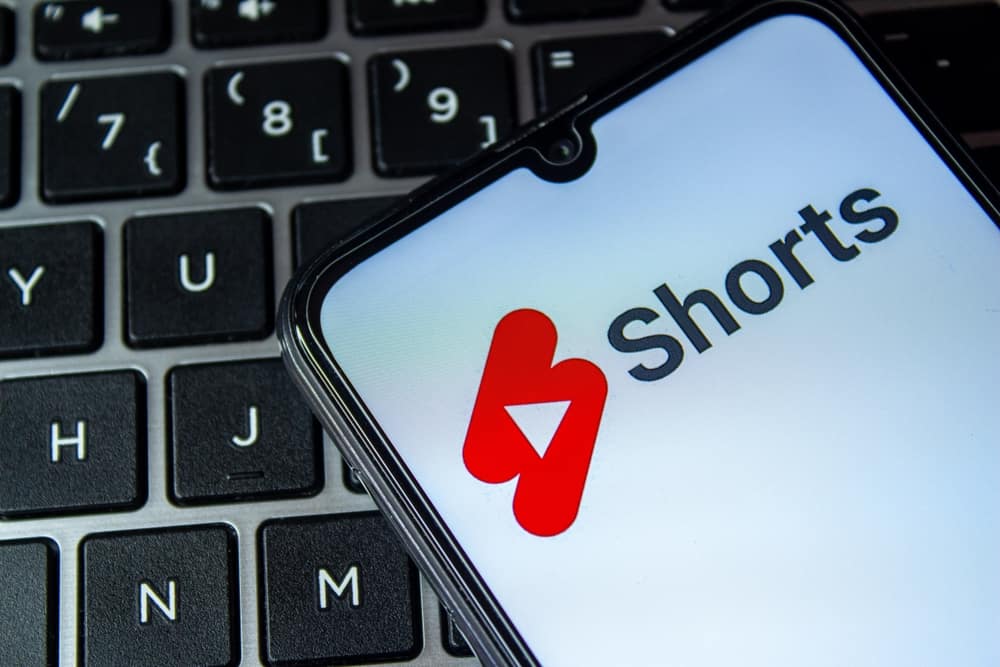 YouTube Shorts is a reasonably new YouTube product released in 2020. As the name suggests, YouTube Shorts are short videos of up to 60 seconds in length, typically recorded on the phone.
Usually, YouTube creators have to use a camera and other editing equipment to upload videos. However, with YouTube Shorts, they can record bite-clips about specific topics and post without much hassle.
If you want to become a YouTube creator, you may be curious about uploading YouTube Shorts on your channel.
Click the plus icon on YouTube mobile app. Select "Upload a video," choose a pre-recorded video with a maximum length of 60 seconds, and tap "Next." Add music and text to the video, and tap the "Next" button at the upper-right corner to add a description or caption. Set the video's visibility and tap "Upload Short."
This post explains uploading YouTube Shorts using your PC or mobile phone.
Overview of YouTube Shorts
As noted earlier, YouTube Shorts are vertical, bite-size videos typically created and uploaded via phone. YouTube Shorts have a maximum length of 60 seconds. You can make several 15-second videos and combine them into one.
YouTube Shorts help creators in several ways. The first is a marketing strategy for your channel. YouTube Shorts allow you to make short videos about specific niches you cover in your channel to give users a glimpse of your offer.
Shorts also will enable you to cater to different audiences without driving users to a different platform. Supposing you have a mixed-use audience, where some people prefer shorter videos and others longer. In that case, you will have content for all users.
Another significant benefit of YouTube Shorts is allowing creators to keep up with the upload consistency a channel demands. You can record and upload YouTube Shorts videos without worrying about a lengthy editing or refining process. This keeps your audience engaged even when you don't have enough time to record full-length videos.
Next, we'll cover the exact steps to upload YouTube Shorts.
Step-by-Step Guide to Uploading YouTube Shorts
There are two ways to upload YouTube Shorts: a PC or a mobile phone. We've covered these steps in the sections below.
Method #1: Using a Phone
Uploading YouTube Shorts on your phone is pretty straightforward. Remember to pre-record the video and save it in your phone's file manager. Then, follow the steps below.
Launch the YouTube mobile app.
Click on plus icon on the bar at the bottom of your screen.
Select "Upload a video."

Tap "Allow Access" if you've never uploaded a video or short on YouTube. Tap "Allow" once again.

Select a pre-recorded video from your library and tap "Next."
You can add music to your video by clicking on the "Sound" option. You can also add text by clicking the "Text" option. Tap "Next."
Enter the video's title and other details, like visibility and audience.
Tap "Upload Short."
Method #2: Using a PC
You can also upload YouTube Shorts using a PC. Like the mobile phone, ensure your pre-recorded video meets all the YouTube Shorts requirements. After, follow the steps below.
Log into YouTube Studio.
Click the "Create" button at the top-right corner and select "Upload videos."
Click the "Select Files" option at the center of the screen.
Select the short video you wish to upload.
Enter the title and video description and include a "#Shorts" if you like.
Select the appropriate audience and click "Next."
On the "Video elements" tab, click "Next."
On the "Checks" tab, click "Next."
Select the videos' visibility and click "Next."
Finally, click "Save" or "Publish."
Summary
YouTube Shorts are vertical, bite-size videos typically recorded and uploaded using a mobile phone. Shorts are helpful to creators in many ways.
First, they are excellent marketing tools that help users promote their content using short videos.
Additionally, they help creators keep up with their posting demands without recording and editing long videos. YouTube Shorts also help creators meet the needs of different users.