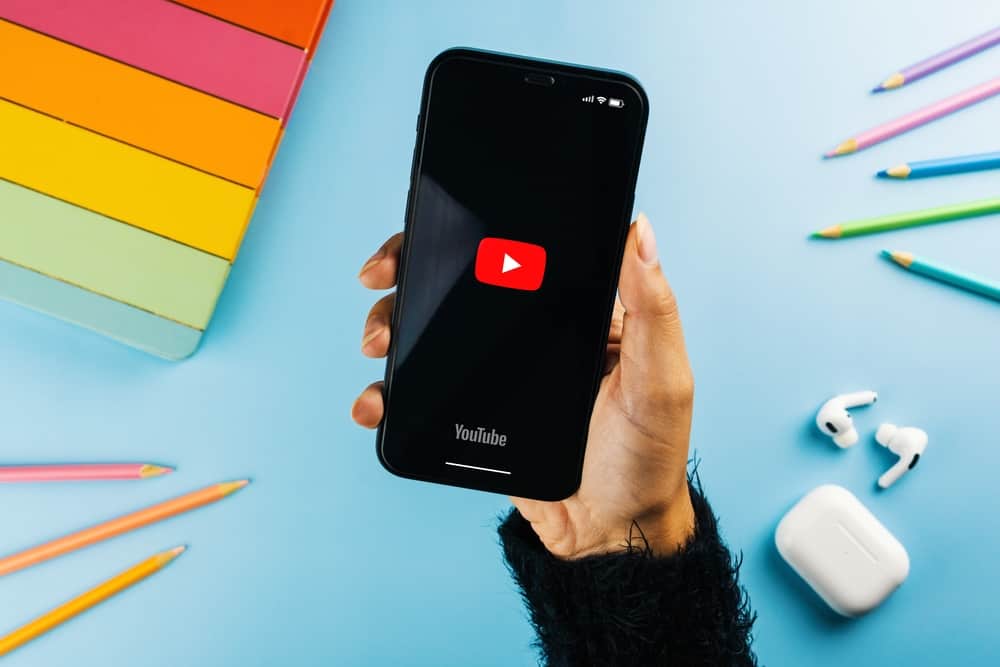 One of the reasons why YouTube has remained famous over the years is introducing features to cater to its diverse user and creator population.
One of the relatively new YouTube features is YouTube Shorts. YouTube introduced Shorts to help creators make short videos that can be recorded and posted using mobile phones.
If you use YouTube regularly, you might have noticed short videos from creators you watch appearing at the top of the screen.
These videos can be annoying and distracting if you're not a Shorts fan. Luckily you can hide them.
So, how can you hide YouTube Shorts?
First, navigate to the settings on the YouTube mobile app. Next, select "General," then "Playback in feeds," and then "Off." Now go back to your YouTube home feed and find the "Shorts" section. Tap the three vertical dots at the upper-right corner of a video and select "Not interested." Do the same for all the videos in the section. Finally, exit and relaunch the YouTube app.
This post details various ways to hide YouTube short videos from your feed.
Overview of YouTube Shorts
As the introduction notes, YouTube introduced Shorts in 2020 to tap into the short video consumer market.
It was also a way to help YouTubers meet their content creation quotas without going through the tedious shooting and editing process typical YouTube videos require.
For Shorts, YouTubers can record and post videos using their phones.
Additionally, YouTube Shorts helped the platform remain competitive, given the rise of other video streaming platforms focusing on short videos.
Despite their benefits, YouTube Shorts, like other types of videos, are not for every YouTube user. Unfortunately, YouTube doesn't provide a direct disabling function for Shorts.
If you want to hide Shorts from your feed, you must use a workaround.
It's also important to note that most methods of hiding Shorts are temporary. The short videos will eventually resurface on your feeds after a while, usually after 30 days.
Next, we'll cover some workarounds you can use to hide YouTube Shorts from your home feed.
Step-by-Step Guide To Hiding YouTube Shorts
As we've established, there's no direct way to hide or disable YouTube Shorts from your home feed.
However, there are a few tricks that work temporarily.
These methods are discussed further below.
Method #1: Disabling Playback in Feeds
Follow the steps below to use this method to hide YouTube Shorts using the mobile app:
Launch the YouTube mobile app.
Tap the profile icon at the upper-right corner of the screen.
Select "Settings."
Tap the "General" option at the top.
Select "Playback in feeds."
Select "Off" on the menu.
Return to your home page.
Scroll to the "Shorts" section.
Tap the three vertical dots at the top-right corner of a short video.
Tap the "Not interested" option.
Do this for all Shorts in your home feed section.
Exit the app.
Relaunch the YouTube app and see if there are any Shorts on your home feed.
Method #2: Using the YouTube Mobile Web Version
Another way to hide YouTube Shorts is through the YouTube mobile web version.
Here's how to do it:
Open your phone's web browser and go to YouTube.com.
On your home screen, scroll to the "Shorts" section.
Tap the "X" icon at the top-right corner of the Shorts window.
You will see a notification saying, "Shelf will be hidden for 30 days."
Method #3: Using a YouTube Shorts Blocker Web Browser Extension
If you primarily use YouTube on your PC and want a more efficient way to hide Shorts from your feed, you can install a YouTube Shorts Blocker browser extension.
There are various extensions available that work with different browsers.
Another alternative would be downgrading your YouTube app to a previous version when YouTube hadn't introduced Shorts.
While this method might work, older app versions might malfunction regularly.
Summary
YouTube doesn't have a direct feature to disable or hide Shorts. Meaning users have to find workarounds.
One of the best tricks is to disable Playback in feeds, then mark suggested Shorts in your feed as "Not interested."
Alternatively, use the mobile web version to hide the Shorts bar for 30 days.
If none of these methods work, try downgrading to a previous YouTube app version or using a YouTube Shorts blocker browser extension.