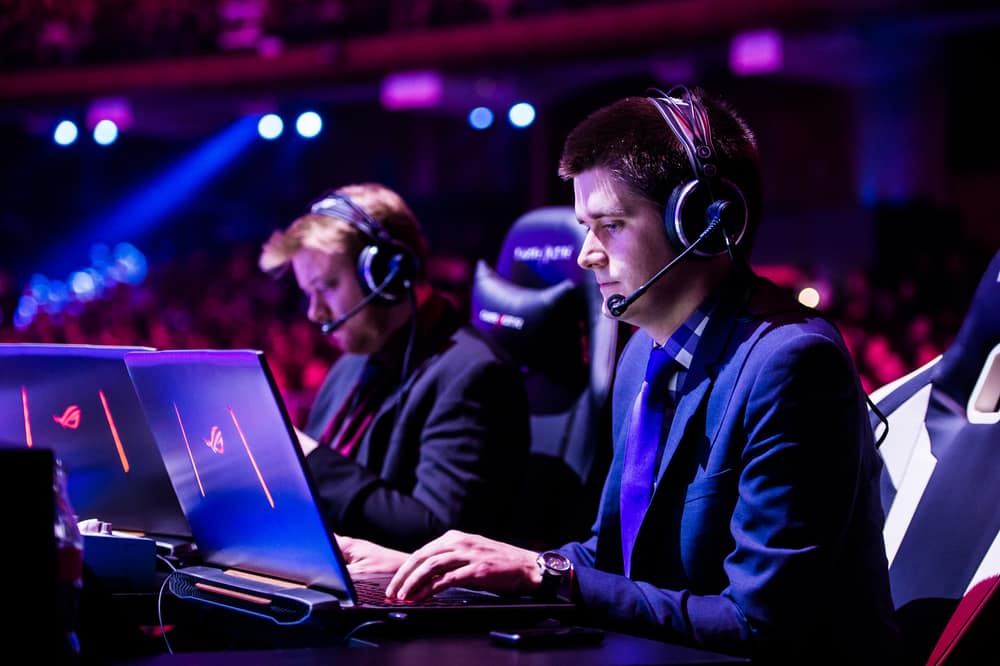 When you love streaming content on Twitch, you may want a way of streaming multiple content creators at the same time.
Opening multiple tabs is a good way but not convenient because you may be required to switch from one tab to another to follow what creators are doing.
As a result, as explained in this guide, you need a way of watching multiple Twitch streams.
There are various ways of watching multiple Twitch streams. You can use Squad Stream, an inbuilt tool for Twitch to watch multiple streams. Multi Twitch tv is also another alternative to watch multiple Twitch streams. Lastly, you can use Twitch Theater to achieve your aim, as this post will guide you.
Watching multiple Twitch streams can be difficult for users who don't know how to achieve it. Luckily, this post has presented different ways of achieving your aim easily. Let's start!
How To Watch Multiple Twitch Streams
It is normal to find yourself stuck between which content to watch when it is streaming at the same time. You may want to watch multiple streams simultaneously when you love all content creators.
Luckily, it is easy to achieve that using different methods.
Method #1: Use Squad Stream
Squad Stream is an inbuilt solution Twitch created to enable Twitch users to do multiple streaming. The advantage of this solution is that it can be used on mobile or desktop.
Content creators create a squad as a team which they use to go live within a single window. Squad Stream is effective when you find your favorite creators have joined forces. Otherwise, you may not be able to customize the creators you want to view.
Using Squad Stream is easy, as explained below.
Open Twitch.
Search for Squad Stream on Twitch.
Click on a stream that involves creators you would love to watch.

Alternatively, click "Watch in Squad Mode" if there is no Squad Stream when searching.
Once you click on a stream, you will be tuned in and start enjoying the stream.
Method #2: Use MultiTwitch
Multi Twitch is an effective solution for choosing the creators to watch simultaneously. The web-based solution lets you watch as many streams as your computer can handle.
All the creators will be arranged in their own window, but you have to click on the respective window when you want to engage with them via chats.
Open Twitch on your browser.

Search for the user you want to watch and copy the

username.

Open

MultiTwitch.tv

and open a multi-viewer by adding the username of all users you wish to watch. To stream three users, enter

MultiTwitch.tv/user1/user2/user3

.

Press Enter to arrange all the users on your browser and start watching.
You must replace "user1" and other users with the username of the person you wish to watch. Moreover, that person must be live streaming for you to watch their content.
If you wish to add more users to your multiple streams, use "/streamerusername" to add them to the available streams.
Method #3: Use Twitch Theater
Twitch Theater is a perfect tool for multiple Twitch, YouTube, and Facebook Live streaming. The following are the steps for using this solution.
Start by collecting all the links to the Twitch streams you wish to watch.

Open

Twitch Theater

on your browser.

Navigate to the

"Stream and Videos" box

and paste the links you copied earlier.

Ensure you hit the plus sign before adding another Twitch link.
You must enter double plus signs to enable the chat feature and video. Otherwise, a single plus sign will only add the video of the content you wish to watch on Twitch.
You can open the Twitch Theater website to learn the settings you must enable to get the best functionalities of the solution.
Conclusion
Watching multiple Twitch streams is not hard when you know the tricks to use. This post has explained all the solutions that will make it easy to watch multiple Twitch users on Twitch simultaneously. No matter your chosen solution, it is easy to set up and use!