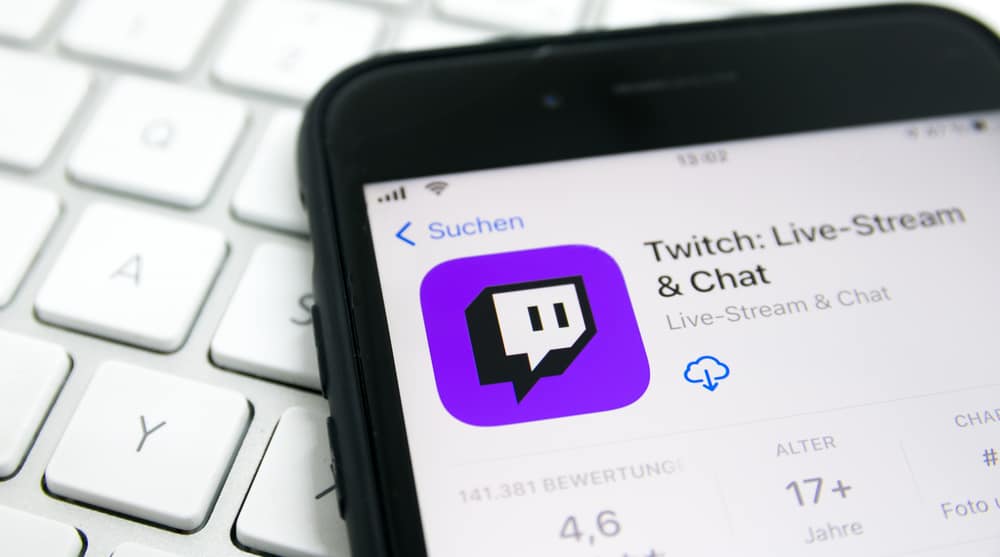 Twitch platform is different from other social media platforms because it encourages its members to be active. It is not easy to start on Twitch, but it enables the creation of a live and fun community.
So, if you are new on Twitch and wondering what VIPs on Twitch mean and how many you can have, you are in the right place. This guide has explained everything you need to know about Twitch VIPs and how to get them.
Twitch does not have a constant number of VIPs that one can have. The minimum VIPs one can get are ten badges when they have met specific requirements. To have the ten VIP badges, you must have achieved the "Build a Community" on your channel and gained 50 followers with at least five unique chatter per stream.
Twitch VIP badge is a broad topic that many people find challenging. That is why this post has explained what a Twitch VIP badge is, the number of VIPs you can have on Twitch, what VIPs do on Twitch, and the requirements to get VIP badges. Let us start!
What Is a Twitch VIP?
The Twitch VIP badge is among the features Twitch rolled out to make the platform more fun. With this badge, one can reward loyal members. The VIP is given to unique chatters to recognize their effort in helping you grow your channel.
When given the VIP badge, it will appear as a purple diamond next to your username. Using VIP badges is great if you are looking for better ways to empower your Twitch viewers.
How Many VIPs Can You Have on Twitch?
Twitch assigns VIP badges to its members in numbers depending on various factors. One must meet requirements to get the badges, and the number varies depending on the unique chatters you get on your streams.
Once you achieve Twitch's "Build a Community" feature, the platform will award you 10 VIP badges. As the table below indicates, the number of badges grows as your number of unique chatters increases.     
| | |
| --- | --- |
| VIP Badges | Unique Chatters |
| 20 | 10 |
| 30 | 15 |
| 40 | 20 |
| 50 | 25 |
| 60 | 50 |
| 80 | 100 |
| 100 | 200 |
What Are the Benefits of the Twitch VIP Badge?
Twitch VIP is a new feature that most streamers don't understand. You may wonder what benefits you will get after you have been awarded the VIP badges. The badge is handy and comes with lots of benefits.
No More Rate Limit
Twitch often presents rate limits on chats. But, if you are a VIP, you will no longer worry about rate limits because of your loyalty. Thus, you can converse with your favorite streamer without being limited.
You Will Not Be Affected by Slow Sub
Twitch can annoy you with slow sub and followers-only mode. When you are a VIP, you don't have to worry about the features because they don't affect VIPs.
Ability To Post Links on Chats
The most crucial benefit of being a VIP is that you can market your products or channel by posting links in the chat. You can post links any time despite the posting of links being disabled.
What Are the Requirements to Get Twitch VIP Badges?
If you are a streamer looking forward to having VIP badges, there are various requirements that you must meet. Some of the Twitch requirements for badges include the following.
Build a Community
Your channel must achieve a "Build a Community" feature on Twitch. With this feature, you must have at least fifty followers and five unique chatters on your channel.
The User Cannot Be a Moderator
When you want one of your followers to have the VIP badge, you must ensure they don't have the mod role. One can only have one of the roles. Thus, if you want someone to have the VIP role, ensure they are not moderators.
Increase Unique Chatters for More VIP Badges
Twitch has ensured that channels with growing viewers get more VIP badges. That way, one can motivate new viewers and grow their channels.
Conclusion
Twitch is the best platform if you are looking for a lively environment. But, getting started on Twitch is not easy, and you may not understand all the features. If you don't know what Twitch VIP involves, read this post for more details.