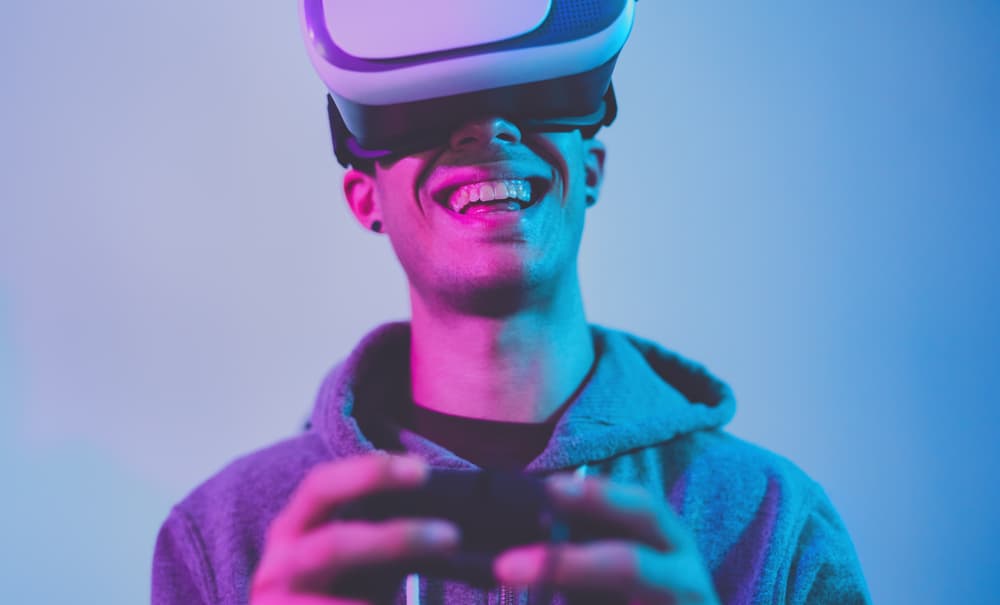 Twitch is a live-streaming platform where viewers watch broadcasts of various activities. This app was launched in 2011 as a spin-off of Justin.tv, a daily live-streaming platform created in 2007.
Twitch has since evolved to become one of the top live-streaming social sites with a major focus on gaming content. If you are or know an avid gamer, there's a chance they already use Twitch.
However, if you're unfamiliar with the platform, you can begin understanding this site by learning some basics, like who a Twitch Streamer is.
A Twitch streamer is a person who uses the Twitch platform to broadcast live. Usually, a Twitch streamer has a channel to which viewers and followers can subscribe and access exclusive content and additional incentives. Even though the majority of communities on Twitch focus on gaming content, there are others in genres like tech and art, meaning some Twitch streamers focus on other content besides gaming.
Read on to learn more about a Twitch streamer, how to become one, and how to build a following to become a Twitch affiliate.
Overview of Streaming on Twitch
As noted earlier, a Twitch streamer uses the Twitch platform to livestream. You'll need a channel to broadcast content to become a Twitch streamer.
After, you can create a plan to build a subscriber base and eventually become an affiliate to start earning from your livestreams.
Not all Twitch streamers are professionals; some stream as a hobby and don't have a dedicated niche or genre. If you wish to stream on Twitch as a hobby, you don't need to invest in equipment or focus on a specific niche.
However, if you intend to become a professional Twitch streamer, there are a few things you need to consider before creating an account.
The first is your content genre (niche). Most popular streamers with millions of followers have a dedicated niche. If you're into gaming, choose a game to focus on.
The next consideration is your primary live-streaming device. Even though Twitch has a mobile app that supports live streaming, it has various limitations.
For example, it's challenging to livestream a game and yourself with the mobile app. A phone is a hands-on device, meaning you have to navigate the livestream with the phone while still recording.
Based on these limitations, a Twitch streamer should have a PC. It is also advisable to have two monitors, one for the streaming software and the other for the game.
Besides the device, you should also consider the best streaming software, your streaming set, and the lighting. Investing in a good-quality PC ensures you livestream without any hitches.
How To Create a Twitch Account
Complete the steps below to create a Twitch account if your setup is complete.
Open your PC's web browser and navigate to the official Twitch website.
Click "Sign Up."
Enter your username and password, then click "Next Step."
Enter your phone number and click "Next Step."
Enter your date of birth and click "Sign Up."
After creating an account, customize your channel to personalize it by adding relevant information your viewers can read to learn more about you and the channel. Here's how to customize your Twitch channel.
Sign into your Twitch account on your PC.
Click the profile icon at the top-right corner.
Select "Channel."
Click the "Customize channel" button on the lower-right edge of the video window.
The tab will redirect to another page where you can add details like your channel bio, adjust your profile settings, and add links to other social media accounts.
Besides your "About" page's channel bio, you can customize the channel's brand and schedule by adding a profile picture, a profile accent color, a profile banner, and a video player banner.
Remember to create a lasting impression on first-time viewers who visit your channel by having unique and quality images consistent with your channel brand.
You don't have to create a live-streaming schedule if you're a beginner. You can begin by live streaming a few hours a week, then develop a schedule as you build an audience.
Summary
A Twitch streamer is a person who uses the platform to broadcast a live stream. Twitch is popular with gamers but comprises other communities like tech, entertainment, and art.
To become a professional Twitch streamer, invest in a good-quality PC, lighting and audio, streaming software, and a comfortable setup.