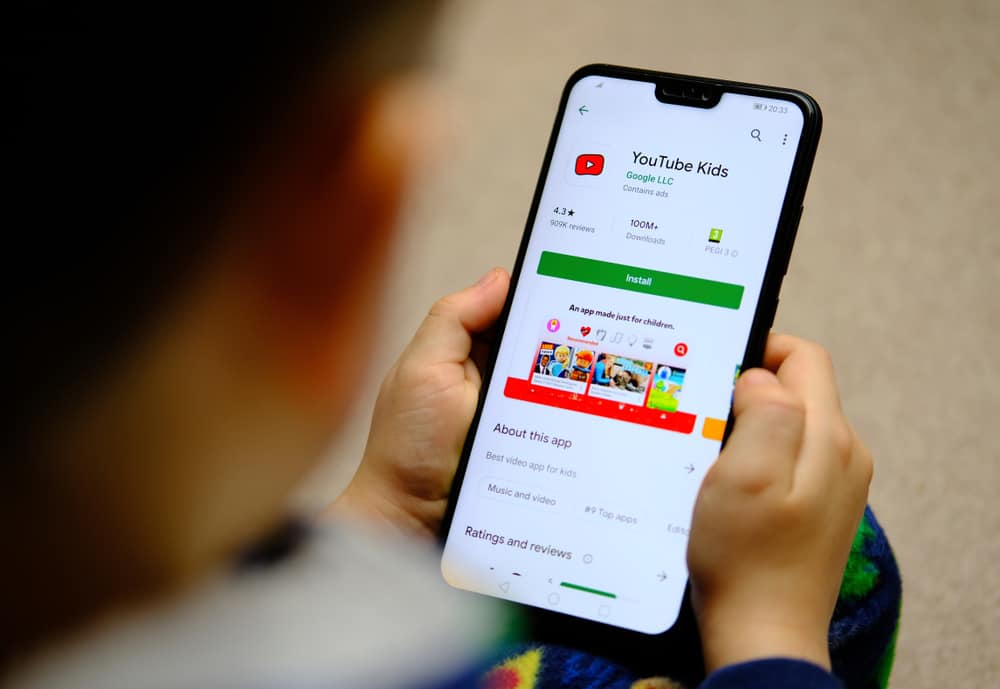 Did you know your kids can freely watch content on YouTube without coming across adult content? There are numerous ways of keeping your kids safe on YouTube, including downloading the YouTube Kids' app.
If you need more information regarding making YouTube safe for your kids, keep reading this post!
There are several ways of making YouTube safe for kids. One can download the YouTube Kids app or the family link app, ensuring only kids' content is availed to your kids. Moreover, you can apply the restricted mode or set a password when using the same YouTube with your kids.
Are you worried about the content your kids watch on YouTube? Worry no more because this article will explain what YouTube safety is and how to make YouTube safe for kids in detail. Let's start!
What Is YouTube Safety?
YouTube is the best platform that most people visit to watch content. Thankfully, kids have not been left out because your kids can now watch content freely without encountering adult content when you have enforced YouTube safety.
YouTube safety allows children to view content that is appropriate for kids alone. Therefore, if your child loves YouTube and you are unsure if it is the best platform for kids, you can learn how to enable safety so that your kids watch safe content.
Moreover, in enforcing YouTube safety, as a parent, you can block content and list the kind of content you want your kid to watch.
How To Make YouTube Safe for Kids
Use YouTube Kids
YouTube Kids is one of the best apps that is used in the world. It can be downloaded as an app on Google Play Store or enabled on YouTube. The following are the steps for enabling YouTube Kids on the YouTube app.
Launch the YouTube app.
Tap on the profile photo.
Scroll down to the YouTube Kids option at the bottom of the screen. You'll be redirected to Google Play to install YouTube Kids app.
Tap on the "Install" button to finish the installation.
After installation, tap "Open" to use YouTube Kids.
Select "I'm a Parent" to unlock the app.
Decide on the content your child will be watching, following the instructions on the screen.
You can choose the content you want your child to watch, and anytime you want your want your child to watch, let them watch from the YouTube Kids app.
Moreover, you can enforce a password on your YouTube app to ensure your child only watches from the YouTube Kids app.
Use Restrict Mode/Safe Mode
Safety mode is one of the best ways to ensure kids watch kid-friendly content. Through safety mode, you can enforce settings that bar mature content from showing up in your kids' content.
Safety mode filters out videos that contain adult content and shows content that is within the age you have restricted. Thus, adult content will not appear in related videos, playlists, searches, or movie searches.
Using Android
Open the YouTube app on your phone.
Tap on your profile photo.
Navigate to "Settings" and select "General."
Turn on the "Restricted Mode" switch.
Using a Computer
Open the YouTube website on your computer.
Click on your profile photo.
Spot the "Restricted Mode" option and click on it.
Turn on the "Activate Restricted Mode" switch.
How To Monitor Your Child's Watching History
Now that you understand how to restrict the content your child is watching, you can monitor your kid's device by linking his device with yours, enabling you to monitor his watch history.
Using the Family Link app is the easiest way to achieve that, and you can follow the steps below to achieve your aim.
Download the Google Family Link app on Play Store.
Open the app and follow the instructions shown on the app.
You can use this device to link all your kids' devices. This can be achieved by selecting the add/remove option. By doing this, you will have control over your kids' devices, and you will determine what they should watch.
Conclusion    
YouTube safety is very important. By using the YouTube Kids app, there are minimal chances of a kid experiencing nudity, violence, or use of vulgar language.
Moreover, the YouTube Kids app helps the YouTube community guidelines know the type of ads to display.