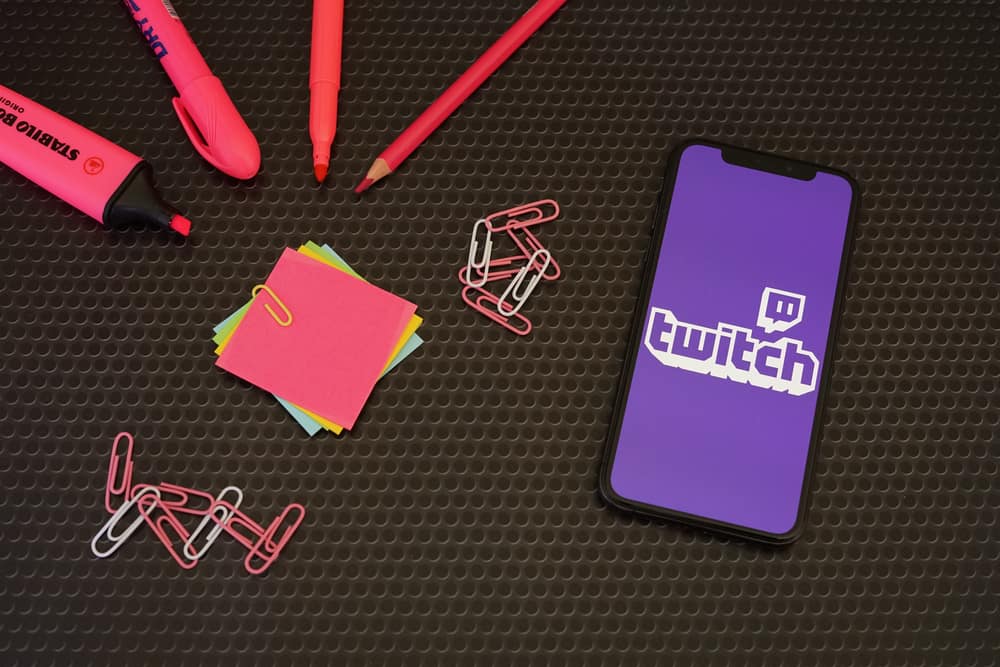 There are different ways to ensure your Twitch viewers will enjoy and interact with your stream. Sometimes, you can have a live stream, and someone may want to access a live stream you had earlier.
Such a case requires them to access your VODs saved on your Twitch channel. They can only access it if you've saved VODs on Twitch.
You can save the VODs for all your past broadcasts. For that, access Twitch and click on your profile picture. Select the "Creator Dashboard" option, click "Settings," and then "Stream." Locate the "VOD Settings" section and enable the "Store past broadcasts" option. On the options that will appear after enabling it, toggle the "Always Publish VODs" option. With that, all your VODs on Twitch will be saved.
Today's post discusses what VODs on Twitch are. Next, we will cover detailed steps to save the VODs on Twitch. Lastly, we will see how a viewer can access the saved VODs on your channel.
What Are Twitch VODs?
On Twitch, VODs stand for Video on Demand. It refers to a technology that allows viewers to access any broadcast on a Twitch channel. When you start a live stream on Twitch, not everyone can interact with it live. Someone may come later and want to access the earlier broadcasts.
Still, it could be someone wants to rewatch a given broadcast. With VOD, you get room to save all your broadcasts. That way, someone can open their Twitch and access your channel to interact with any broadcasts you've made.
By accessing your VODs, viewers can rewatch the broadcasts many times and share them with their friends. The VODs last between 7 to 60 days. With VODs, you will get more engagement on your channel and have more viewers accessing your channel's content.
How To Save VODs on Twitch
By now, we've understood what VODs mean and why they matter. The next step is to cover the steps you should take when you want to save VODs on your Twitch channel.
The feature is disabled by default, but you can enable it to save all the previous broadcasts you've made and set it to save any future broadcasts you will have.
Let's see what steps to follow.
Log in to your Twitch account on Twitch.
Locate your profile picture and click on it.
Select"Creator Dashboard" from the opened menu.
On the left, find "Settings" and click on it.
Click on the "Stream" option.
Locate the "VOD Settings" section.
Toggle the switch next to the "Store past broadcasts" option.
On the section that will appear, locate the switch next to "Always Publish VODs" and enable it.
That's it. Your broadcasts are now available as VODs on your channel. Anyone who accesses your channel can navigate to the broadcast section to view all the saved VODs.
So, how can a viewer access your VODs on your Twitch channel? Here are the steps to follow.
Open your Twitch account as a streamer.
Access the streamer's Twitch profile.
Locate the "Videos" tab and navigate to the "Recent broadcast" section.
Here, all the recent VODs saved by that streamer will appear. You can tap on any of them to watch it.
How To Download VODs
When you save your VODs on your Twitch profile as the streamer, it's possible to download them to your device. Once you do, they will be saved as MP4 files you can watch or share with friends.
Open Twitch and log into your account.
Click on your profile avatar.
On the menu that will appear, select "Video Producer."
Find the stream you want to save, click the three dots next to it, and hit the "Download" button.
Your VOD will get saved to your downloads folder on your device.
Conclusion
You can save VODs on Twitch by enabling the feature on your stream section on your Twitch settings page. All steps are covered in this post. Follow them and save your VODs on Twitch successfully.