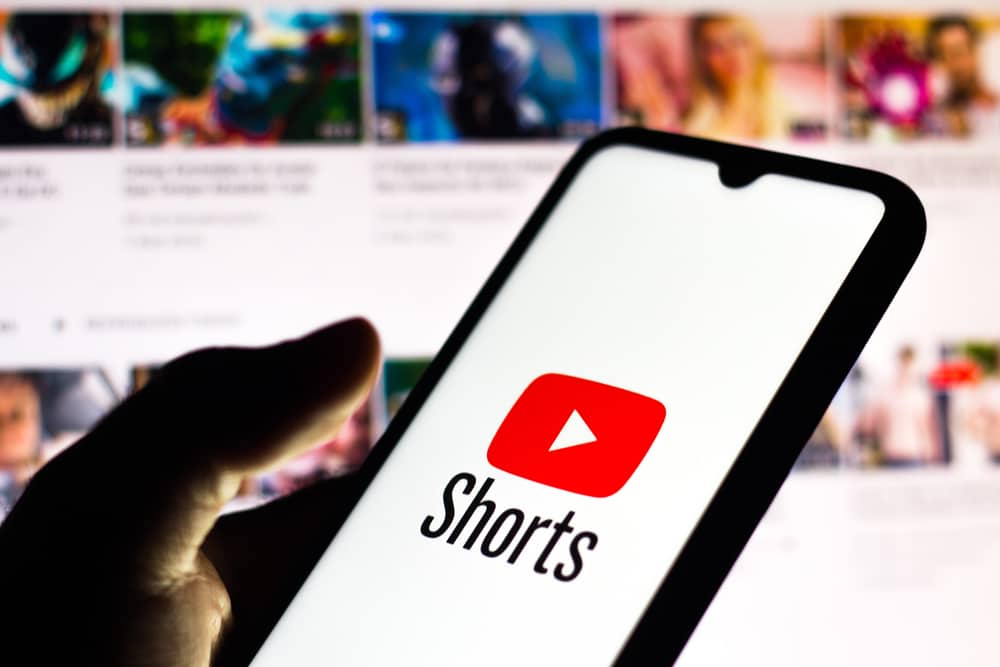 Google has continued to improve how content creators can be creative. A recent development is YouTube Shorts, which allows creators to create short YouTube videos like Reels on Instagram.
This development has been unique, helping many people to continue making earnings on the platform. The only problem arises when viewers want to download the content to watch it offline. Is it possible to download YouTube Shorts?
YouTube does not allow its consumers to download any YouTube content. This is because downloading limits the creator from monetizing their content. However, if you still want other ways of downloading YouTube Shorts, you can use Internet Download Manager (IDM) or savefrom.net. You need to copy the YouTube Shorts link and then paste it on a suitable website to download it.
Downloading YouTube Shorts can be challenging when you don't know how. This post explains YouTube Shorts and how you can save them to watch later.
What Are YouTube Shorts?
Instagram introduced short videos in the past, allowing users to create and share them with their followers. YouTube did not have such videos, but recently, they introduced YouTube Shorts to act as Reels on Instagram.
YouTube Shorts are usually short; creators can access many tools to create and edit them. The videos can be 15 to 60 seconds long (or shorter) and can be posted like other YouTube videos.
YouTube allows anyone with a Google account and YouTube to create YouTube Shorts and share them with their followers.
Additionally, users can share the YouTube Shorts with their friends, enabling them to have many views.
How To Save YouTube Shorts
Google does not allow YouTube viewers to download content from other creators. This is because YouTube aims to enable creators to monetize their content. If they provide a "Download" button, people will not continue viewing the content from the platform once they download it.
It is illegal for users to download YouTube videos or Shorts, as per Google, although people have found loopholes to achieve their aim.
If you must download YouTube Shorts, you can use tools like IDM or a website like Savefrom.net, among others. The following steps will enable you to download YouTube Shorts from Windows or Mac:
Open YouTube on your computer.
Open the Shorts category.
Tap the share icon and click the "Copy link" option.
Open your preferred browser and open a website like savefrom.net or install IDM.
Find a box requesting you to paste a link, and paste the link you copied from YouTube.
Click on "Search" and scroll to find a supported format for downloading it.
Hit on the "Download" button to start downloading.
You can find the downloaded YouTube short from "Downloads" or "Gallery" if you are using a mobile phone. You can view the video offline and share it with friends.
However, it is important to note that using the video for commercial purposes is illegal, especially if the owner has copyrighted the YouTube shorts.
Conclusion
YouTube Shorts are good when you don't want to spend much time watching one long video. You can watch several YouTube Shorts, but only when connected to the internet. If you want to download YouTube Shorts, this post has highlighted the steps!
Frequently Asked Questions
Is it possible to download YouTube Shorts?
Yes and No. It is impossible to download YouTube shorts using YouTube. Still, you can download the videos using third-party apps. Although it is illegal to use third-party tools according to Google's terms of service, people download the Shorts for watching while offline.
Why is YouTube not offering a "Download" button?
Google wants people to make money from YouTube, explaining why there is no "Download" button. It allows viewers to share links, but people can only watch from YouTube when online.
How can I save YouTube Shorts in my gallery?
You can save YouTube Shorts in your gallery by copying the video link and pasting it on an app like "IDM." It will allow you to save the video to watch later.