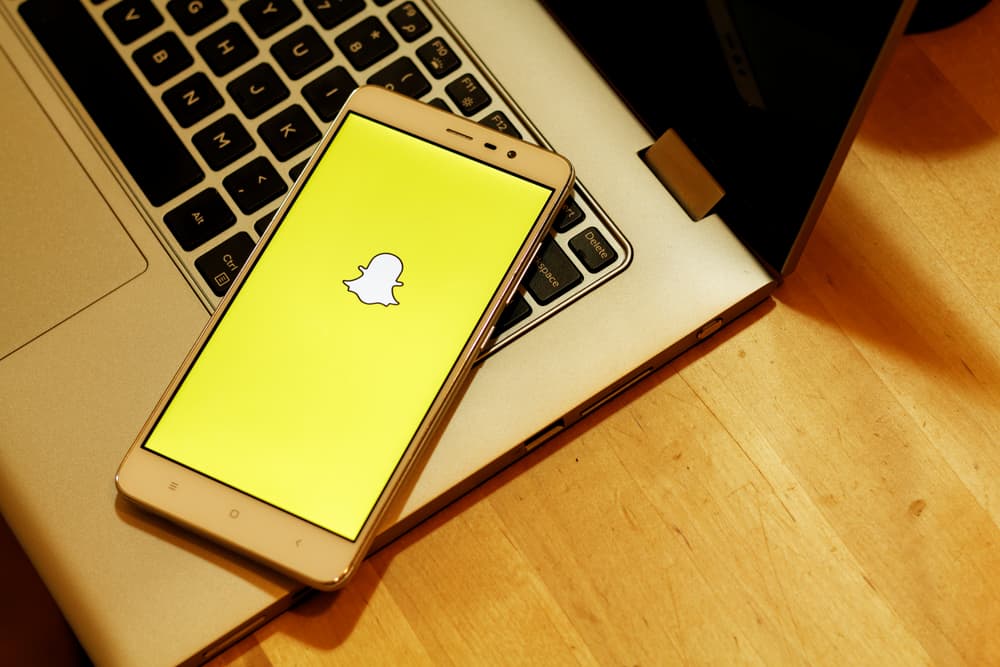 If there's something we can agree on, it's that Snapchat lenses are a whole lot of fun. Lenses are created using Snapchat's Lens Studio. For those who religiously use them on every snap we send out, it's almost become a part of our identity. Without a doubt, they add a fun and creative flair to our snaps and stories.
But what if a time comes along when you get tired of going between the same lenses? Well, you're in luck because you are going to be well on your way to finding new lenses.
To gain access to more lenses, you can create new lenses yourself. An even better option is to add lenses designed by other users by simply accessing their snap code. Go to the Lens Studio and browse for the ones you like. Scan the Snapcode next to the lens with Snapchat's camera to add it to your Snapchat app.
In this article, we will show you all of the ways by which you can get new lenses. Our suggestions are sure to leave you inspired. Perhaps you'll even find your new favorite lens that you'll swear by. By the end, you will have figured out more than one way to keep your snaps looking fresh as ever. So, read on!
Getting More Snapchat Lenses
Snapchat Lenses might require a lot of technical know-how to create, but using them is fairly straightforward. The tricky part, however, is to find a repository of lenses, and that's what we'll be helping you with.
Method #1: Snap a Code from Lens Studio
The first and most straightforward method is to access Lenses directly from its trusted source, Snapchat's Lens Studio. This official galore of custom lenses is hosted officially by the makers themselves, Snapchat. You can never go wrong with them.
Open Lens Studio in your desktop browser. 
Once open, navigate to any lense you like. 
A Snapcode will appear next to the selected lens; capture it with your Snapchat camera.
The lens will now be loaded on your app.
In case you cannot scan a code off of another source, you can always screenshot the code by opening Lens Studio on your phone. Once screenshotted, go to settings and tap on "Snapcodes." Here, you will find the "Scan from Camera Roll" option. In the camera roll, select the screenshotted image.
Method #2: Add Lenses Straight From the Capture Screen
You can also explore and add lenses straight from the capture screen. You can find an enormous number of lenses this way. To add lenses from Snapchat's capture screen, follow these steps:
Open Snapchat and log in.
Once the camera opens, long tap on the center of the screen, and the lenses menu opens.
Navigate to the "Explore" tab.
Browse the lenses and tap on the one you like to use it.
Method #3: Make Your Own
Some of you might roll on your own, and we get it. That's why the friendly folk over at Snapchat have devised their Lens Studio. It used augmented reality (AR) technology to give creators the ultimate creative freedom.
Creators who dare to go down this rabbit hole can develop their own unique filters. Be it for a birthday party, a book club meet-up, or anything else they might want to make known to the world.
More excitingly, anyone can use your lenses. Simply share the code, and their app will load the filter for them, ready for use. Pretty neat, right?
To share your creations, simply open up your profile and find "My Lenses." 
Navigate to the lens you'd like to share. 
On the lens page, a Snapcode and unique Lens ID will appear. 
If your privacy settings are set to "Hidden," the lens will only be available to anyone you share the ID or Snapcode with.
Creating Your Own Lenses
For those wishing to go down this rabbit hole, we suggest heading over to Snapchat's official documentation. It covers vast grounds on everything from setting up a project and adding features to your lens.
Final Words
While lenses can offer some neat ways to customize your snaps, they can grow on you. Most people eventually find themselves craving some variety after a while.
Helping them get their hands on some fresh lenses will keep them happily snapping away. What's more? The tech-savvy people can get themselves busy on Snapchat's Lens Studio, putting together their own custom lenses.