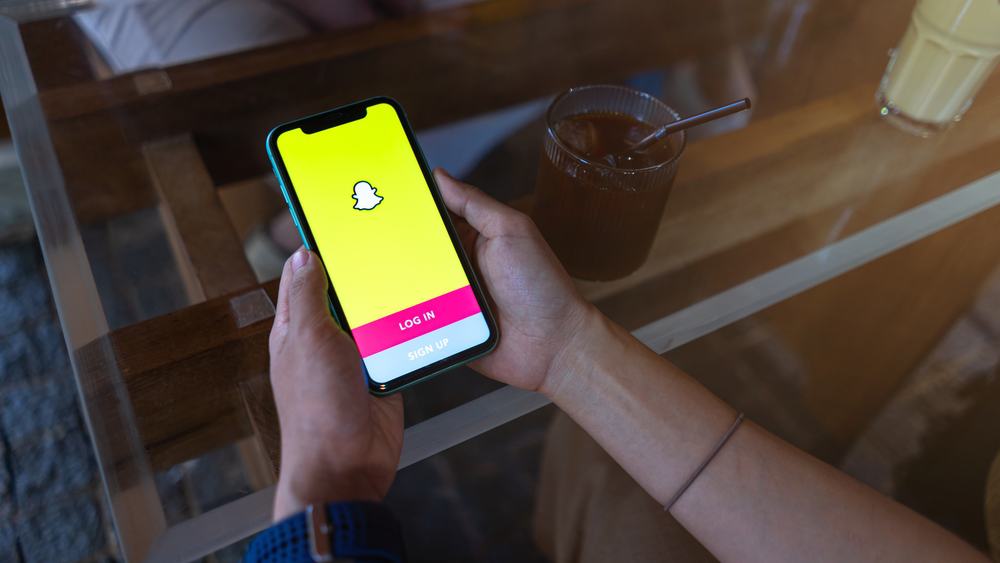 Social networks are a real scourge for the attention of students in class. Therefore, it is not surprising to learn that some schools seek to limit or even block access to these applications. Snapchat is no exception.
You can easily be caught up in the application and never take your eyes off your screen for a few minutes, sometimes even longer. So these places have found a solution.
To get full attention, application blocking is implemented. Public WiFi hotspots often do the same thing, but not for the same reasons; it's most often to avoid overconsumption of bandwidth. Since Snapchat is a bandwidth-intensive application, there is a possibility that the application may be inaccessible at school due to this reason.
To unblock Snapchat in inaccessible places, VPN is a handy tool. Blocking systems can't do anything or even know that it's a use of Snapchat.
Interested to learn how a VPN works and how you can use it to unblock Snapchat in school? We'll cover everything you need to know in this article.
How To Unlock All Snapchat Filters In Your School
The filters are probably the app's most attractive feature. Indeed, the filters helped popularize Snapchat, for example, the famous dog filter sticking out its tongue. Now, they have a much more aesthetic use since they allow you to blur pores or add makeup virtually.
Many other applications have taken Snapchat as an example. Instagram now allows users to participate who can create filters on their own and share them. This fashion is not about to come to an end. Whether it's to make friends laugh or to improve photography, filters are everywhere.
However, users do not have access to all the filters in the world. How do you make your friends believe that you are in Madison Square Garden or on a heavenly beach? Simply by using a VPN. Indeed, it allows you to change your location and, for example, obtain an American IP address in France.
This feature allows everyone to unblock Snapchat filters available worldwide. Fancy an Australian filter? Just connect to a server in the country in question with its virtual private network, and you're done in just a few clicks.
How To Choose the Right VPN for Snapchat
It is important to take the time to choose your VPN to unblock Snapchat. The first comer isn't always the best option and can even be dangerous. So, you have to be well informed and consider different criteria.
For example, it is advisable to avoid choosing a free VPN. They are not very reliable and sometimes are even more dangerous than not having a VPN subscription. It is essential to compare VPN offers to choose the most suitable.
Cons of Using Free VPN To Unblock Snapchat
Using a free VPN is bound to be attractive because of its non-existent cost. Although paid subscriptions are at low prices, it is still an investment. It is very easy to find a free offer to obtain a virtual private network. However, it is not the best solution to unblock Snapchat or any other application.
Security is almost non-existent with a free virtual private network since the majority will hijack traffic through the user's connection. As a result, using a free VPN can even be more dangerous than not using a VPN at all.
Signing up for a free VPN has some downsides to be aware of.
Not to mention confidentiality and anonymity, which are challenging to be certain of. Paying providers usually have a "No Logs Policy", i.e., it keeps no logs of private data. This information can be sold at any time.
The lack of reliability is also worth noting. A free VPN cannot ensure a constant and reliable connection. Interruptions of this connection may occur. Free providers have no revenue from their subscriptions, so the infrastructure is not maintained for full performance.
Other Important Features for Your VPN With Snapchat
A virtual private network has many other features that can be very useful as well. A VPN provides increased security, especially with tools such as AES-256 encryption or the "Kill Switch". They allow you to be even more efficient. The advantage is that they avoid consuming too much bandwidth to provide a smooth and pleasant user experience without cuts or slowdowns. This is not always the case, but you have to check this criterion when choosing your VPN since it can make a difference.
Something else? The "No Logs Policy". This policy is a massive advantage over free VPNs. Indeed, all personal user data is not stored and cannot be sold to companies to target advertisements. Customers should keep an eye out to verify that mention of a "No Logs Policy" is written. This avoids seeing your data scattered worldwide and not always in innocent hands.
Changing location is undoubtedly one of the most popular features. It doesn't just unblock Snapchat. Many other platforms work the same way. Having access to Netflix catalogs from all over the world, paying for cheaper plane tickets, or even unblocking blocked sites, are the advantages of a VPN.
What Are the Best VPN Providers To Unblock Snapchat?
As said before, you should not choose your virtual private network at random. Each VPN provider has its pros and cons. It all depends on how it is used. There are a huge number of possibilities. The best known are often acclaimed, such as NordVPN or ExpressVPN. However, it is necessary to understand how to give a chance to private networks which have lower notoriety.
Preferred Providers for Unblocking Snapchat
Private Internet Access works great for unblocking Snapchat. Prices are not excessive for subscriptions. If the majority use is for unblocking apps like Snapchat and ensuring its data protection, then Private Internet Access is a good choice.
This selection is exhaustive and allows you to have the best VPNs to unblock Snapchat. For other features, they might not be the best. This is why it is helpful to compare VPNs before making your final choice, and always according to your criteria, whether it is the budget or specific needs.
Conclusion
Deciding to get on Snapchat at school with a VPN, you have many VPNs that offer a money-back guarantee. Do not hesitate to take the opportunity to test the quality of the virtual private network before making a final decision.