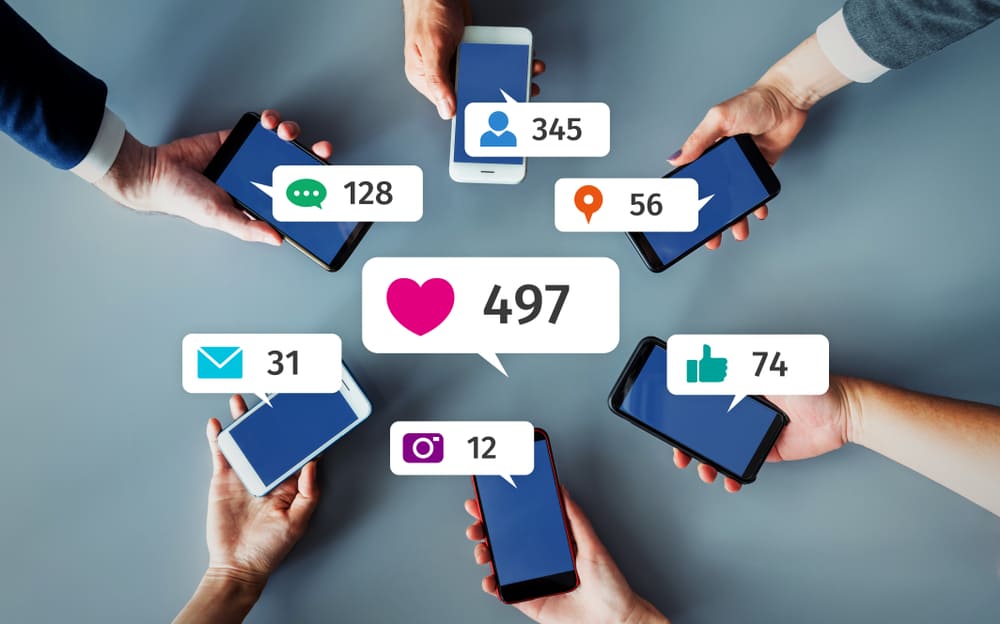 For those of you who have been on Twitter for some time, you must have liked hundreds, if not thousands, of tweets. You might be wondering if there is a way to view all your likes on Twitter. Well, there is.
To view all your likes on Twitter, follow these steps:
1. Open Twitter and navigate to your profile.
2. Click on the "Likes" tab under your profile description.
3. Scroll through to see your likes from the newest to the oldest.
Viewing all your likes on Twitter is an easy operation. In this article, we'll show you how to do it on both your mobile device and PC. So, let's dig in.
How To View All Likes on Twitter Using a Mobile Device
Mobile users spend more time on Twitter than their desktop counterparts. A whopping 80% of mobile users are more likely to check Twitter several times a day than desktop users.
So how do you view your likes on Twitter with your phone? It's pretty easy. Just follow these steps:
Open Twitter on your mobile device.
Tap on your profile icon in the top left corner.
Select the "Profile" option.
You'll now see a list of tabs under your profile description. Select the "Likes" tab.
Scroll through the posts you have liked thus far. The most recent one appears at the top of the list.
You can unlike a tweet by clicking on the heart icon again. The heart icon will be red if it's a like, and a number next to the like button indicates the number of accounts that have liked the tweer. Retweeting a post from your "likes" list is also an option for further interaction.
Viewing Your Likes on Your PC
Even though it's not the most popular choice, there are certain advantages to using Twitter on your computer. You can open Twitter in a browser and use your mouse to navigate through the feed.
Liking, retweeting, and commenting are just as easy on your PC as on your mobile phone. On the web version of Twitter, you can view your likes too. This is how you view your Twitter likes on your PC:
Go to Twitter and sign in using any web browser.
Click the "Profile" button in the left-hand menu.
Select the "Likes" tab under your profile info.
A list of all the tweets you've liked will be displayed. Scroll through the list to find what you are looking for. The most recent likes appear at the top.
Automatically Save liked Tweets to a Google Spreadsheet with IFTTT
The tweets you'd be able to see using the steps are limited. It'll take hours and hours to go through tweets from months and years ago, especially if you are an active user.
Alternatively, you can save your liked tweets to a Google Spreadsheet using IFTTT. This way, you can view tweets from a year or two years ago. Do you get it?
Let's discuss the details:
If you don't already have an IFTTT account, sign up for one.
Select the Twitter account you want to use and permit it to access your account.
The next step is to create a Google Drive account and link it to Twitter.
Using IFTTT, you may construct an IFTTT recipe like this: IF I Like a tweet, THEN add this tweet to a specific Google Spreadsheet.
As soon as you click "like" on a tweet, it will automatically be added to your spreadsheet and stored on your Google Drive account.
This option only collects the post you like after setting up the IFTTT.
Final Thoughts
Viewing the likes you've accrued on Twitter over time is a fascinating experience, especially if you've been active on the platform for some time. This is an excellent time to revisit your favorite tweets and some forgotten ones too.
We'd advise a classic trip down memory lane on Twitter any day! You can stumble upon some unexpected tweets that appear ridiculous now.
Remember that unless your profile is private, everyone can see all of the tweets you've liked. How many tweets would you be unliking after reading the article? Let us know!
FAQs
How do I see all interactions on Twitter?
Open Twitter and navigate to "Settings and privacy." Under "Your account," select "Download an archive of your data" and follow the on-screen instructions.
How do I unlike some tweets?
If you go back and look at the tweets you've liked, you might find one or two that you no longer find interesting or that you unintentionally liked and now regret. Fortunately, there is a simple solution. If you don't like a tweet, all you have to do is press the heart button a second time.
You'll no longer be able to see that tweet in your list of liked tweets once you've done this. You can only unlike a single tweet at a time, and there is no method to do this in bulk. It could take a long time to unlike every tweet you no longer support.