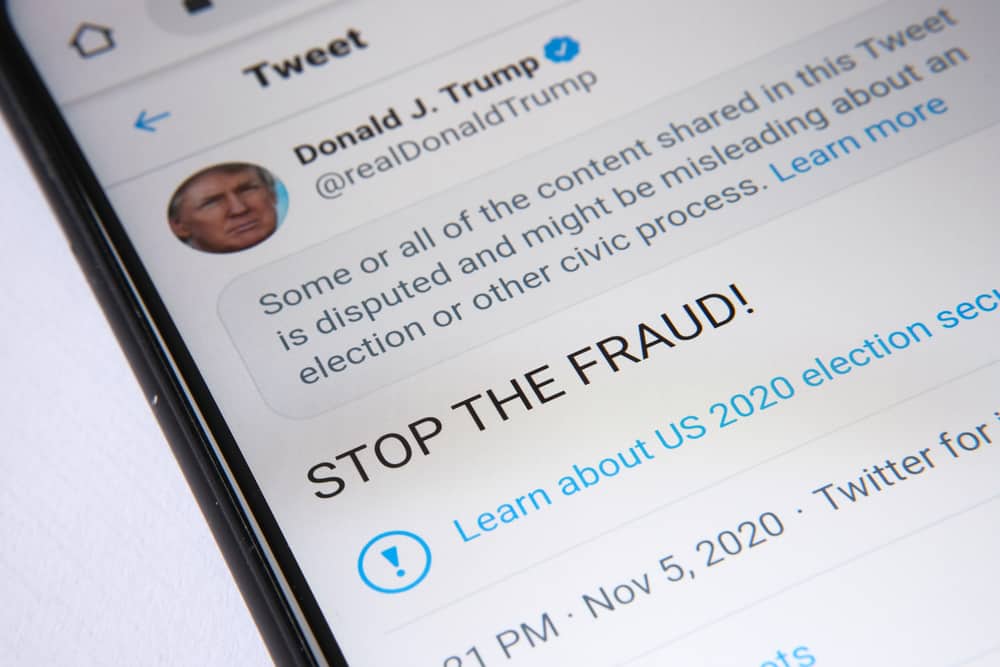 Twitter is a social media platform that has gained popularity over the years. It is used for sharing thoughts and opinions, as well as for engaging in conversations. It also has various features that people can use to share content. One of these features is the ability to post tweets, which are short messages that users can send on Twitter.
When you report a tweet, a message saying you reported it would replace the offending tweet. But, you can click through and view the post if you wish. Meanwhile, Twitter will be responsible for checking your complaint's details. The action on the tweet may take up to 7 days for Twitter to review your report.
There are many reasons why people might want to report a tweet. Twitter provides an option for reporting tweets through its website or an app on your phone. When you report a tweet, you get the chance to report it as spam, abuse, harassment, or copyright violation. Then you will be asked what kind of violation it was and if you have any extra comments.
In this article, we will discuss all you need to know about reporting a tweet. You will also learn a detailed guide on how to report a tweet.
Step-by-Step Guide on How To Report a Tweet
If you see a tweet that you find offensive or abusive, you may easily report it to Twitter. As a result, the platform can better identify a problem and fix it as soon as possible.
This feature lets you create an alert if you find content threatening someone's privacy; or when a tweet contains offensive material such as profanity, racism, or threats.
It's vital to know Twitter seldom removes tweets or accounts without good cause. If when Twitter deletes your content, the moderators suspect you violated the terms of service. Also, when you report a tweet, be sure Twitter will check your complaint to affirm the claims. Thus, the tweet will remain public if your reasons are not good enough.
Below are steps to follow if you want to report a tweet for any misconduct.
Step #1: Log In to Your Twitter Account
Suppose you want to report any tweet. In that case, the first thing to do is log in to your Twitter account. You can either log in using the Twitter mobile app, which has a blue background with a white bird in the middle. Likewise, you can log in on your PC using the web version.
You sometimes have to provide your login details if it is not saved on your device. Once you provide your details, click on log in to access your Twitter account.
Step #2: Find the Abusive Tweet
When you're in your account, the next step is to find the post you would love to report.
There are several methods you can go about finding the tweet.
You can either scroll through your news feed till you get the post. It is also possible to find the post when you use the search bar or go through the profile of the user that updated the tweet.
Step #3: Access the Report Option
Once you find the abusive tweet, you must click on the three dots at the top right corner of the tweet.
Clicking this brings up an interface with several options that lets you perform an activity.
You can unfollow, follow, or select that you're not interested in the tweet on this interface.
So click the last option, which says "Report tweet".
Step #4: Give Reasons for the Report
A new interface will pop up after you tap the report button.
In this new phase, you get to express your feelings about the tweet and give reasons for the report.
There are usually four reasons Twitter list here, which could be that the tweet is harmful or abusive. You can even report a tweet because you're not interested in the tweet.
Also, you can choose to report the tweet because it's suspicious or spam. It could also mean that the tweet expresses suicide or talks about intentional self-harm. Regardless of your reasons, choose and tap on why you report the tweet.
Step #5: Complete the Action
After that, Twitter allows you to unfollow or block the user after reporting the tweet.
So, if you deem it fit enough to unfollow or block the user, you can do that afterward.
In contrast to that, click on "Done". Once you click on done, you have completed the process and will see a message saying, "You reported this tweet".
Twitter will send you a notification email with the full content of the tweet for follow-up.
Uncheck the box labeled "Case Follow-up Report Updates" if you do not want to receive these notifications. Twitter will suggest how to enhance your experience on the platform after submission.
Conclusion
Remember that Twitter will not suspend the account tweeting the offensive material after you report it.
But, reporting a tweet can help enhance what comes on your news feed. Also, tweet owners cannot see who reported a tweet, so you will be anonymous after doing it.