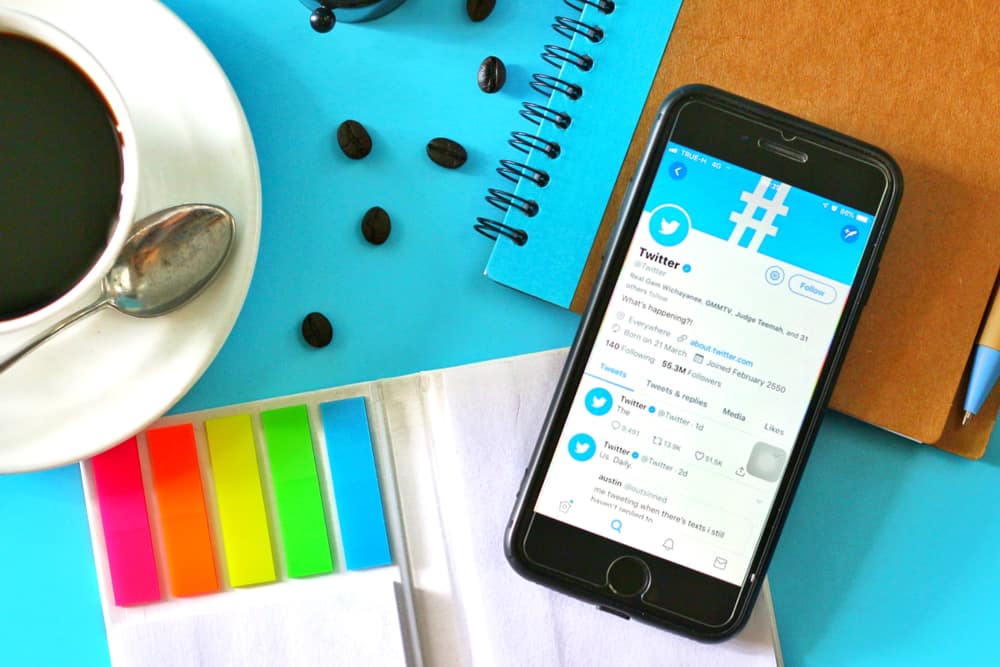 Unlike other social media platforms, Twitter didn't receive a standing ovation from internet users. A few years later, it's safe to say the micro-blogging platform is one of the most popular social networking platforms. It's incredibly unique because of its 280 characters or Unicode glyphs limit.
Tagging is one of the ways you connect and socialize on Twitter. It allows you to call another user's attention to posts, photos, and videos. As easy as it sounds, using the tag feature can be difficult. How do you tag on Twitter, then?
You can tag people on Twitter by typing the "@" symbol before the username of the person's account or group you are addressing. For example: "Hello @UN."
There are other ways the tag function allows you to enjoy the social app better. Luckily for you, this guide focuses on how to tag on Twitter seamlessly so that you can have a fulfilling experience on the app.
How To Tag on Twitter Without Making a Mistake?
One of the many questions new and some old users ask is "How to Tag on Twitter?" One may wonder why a simple feature gets people worried.
While you can follow people's Twitter accounts and vice-versa, tagging them to posts helps create relationships that might go beyond the internet.
For example, tagging your friend to a job posted by the account of a large corporation can help them secure a job. Similarly, you can tag your country's government officials on a pressing matter on Twitter as long as they have a Twitter account.
Also, tagging can get you more likes and retweets. How exactly can you tag a person on Twitter?
Method #1: Tagging a Person's Username 
You can call a Twitter user's attention to a post by tagging them in the comment section. This works if you only want them to see messages, pictures, or videos. 
Usually, every Twitter post features the reply, retweet, and share buttons, respectively. Here is how you can tag a person's account when you see a Twitter post that sparks your interest, and you want to let an account or your follower know:
Click on the reply button.
Click on the empty "Tweet your reply" box.
Type the "@" symbol on your keyboard and add the username of the particular account.
Click the "Reply" button at the bottom right corner to post. 
When posted, the username you tagged will become a direct link to the account's profile page. Also, the account holder will get a notification directing them to the post to which you tagged them.
Method #2: Tagging a Username in Your Post
You can tag a username in your Twitter post or reply to other Twitter posts. Doing this not only calls a user's attention to the Twitter post but also to the particular message you are passing. Here is how:
Open Twitter on your device.
Tap the "Tweet" button on your PC or the "+" button on mobile devices.
Type your message in the Tweet box.
Type the "@" symbol before adding the username.
Click "Tweet" to post.
You can tag a username at your Tweet's beginning, middle, or end, depending on your message construction.
Examples:
@Bridgetwardrobe is the best plug for all your quality wears.
While searching for a good house, @BridgetHousing showed me one on Lake Island.
We were on our way out when @Bridget showed us the accident picture.
This method will help you strike a conversation or pass your Tweet along quickly to the intended persons or accounts.
Conclusion
Twitter is one of the most popular social communities on the internet. Knowing how to use the tag symbol helps you connect with other users faster, get your Tweet noticed, and get more likes and retweets.
All you need to do is to type the "@" symbol before adding the username.
FAQs
Where is the tag button on Twitter?
You can find the tag button on your keyboard. It's indicated by the "@" symbol.
Can I tag anyone on Twitter?
Yes, you can tag anyone on Twitter as long as you know their username.
How many people can I tag on Twitter?
You can tag up to 10 accounts in a Twitter post. You must, however, be mindful of Twitter's 280 characters limit per tweet.
How do you tag someone in a picture on Twitter?
After adding your image, you will see the text "Who's in this photo?" Then, type the name of the person you want to tag and tap done.
How do you tag all your followers on Twitter?
If you want all your followers to see a tweet, add a complete stop in front of the "@" symbol. For example, ".@Kaylock" "If you are planning to enjoy yourself this weekend, ensure you visit the Unique Restaurant on the Mainland."
Do you have to follow an account before tagging it?
No, all you need to tag any person on Twitter is their username.