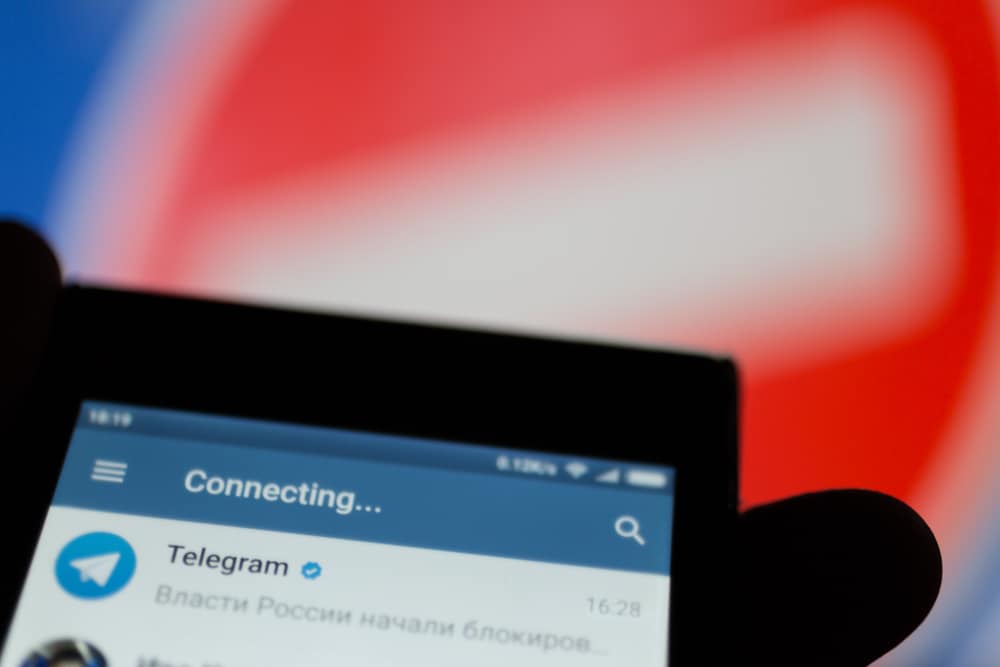 Telegram is one of the most popular cloud-based messaging platforms, with 700 million monthly active users. It is one of the most downloaded apps of 2022.
The platform is known for its strong commitment to users' privacy and safety. Besides, the large groups, channels, bots, secret chats, and other distinctive features make this platform distinct from others.
Telegram gives a lot of precedence to the well-being of its users. The platform has strong filters to prevent you from accessing sensitive or Not Safe For Work (NSFW) content.
It can block channels with such content or prevent you from viewing them. The good news is that you can bypass this filter. Allow us to walk you through it.
If you get an error message limiting your access to certain kinds of content on Telegram, it indicates that you have sensitivity filters on. You can disable these filters through Nicregrambot on Telegram mobile apps or by tweaking Telegram settings in the Telegram desktop client. Once you disable sensitivity filters, you can access the blocked or hidden channels without getting an error.
Follow our guide to easily access every content by disabling sensitivity filters on Telegram.
Sensitivity Filters on Telegram | How To Disable Them
Telegram takes the privacy and security of its uses the utmost precedence.
Telegram sensitivity filters can prevent you from viewing sensitive content on Telegram channels with an error like this, "this channel cannot be displayed."
This error can disable you from viewing such channels or opening such content.
Telegram has a large number of channels that were already difficult to regulate, and now the platform also allows subscribers to communicate there through their comments.
It makes things out of hand as it becomes difficult to keep track of the content and gauge its sensitivity and appropriateness.
Since things are challenging to regulate, inappropriate content surfaces in channels, groups, or even private chats.
This inappropriate content can contain pornographic or adult material, illegal content violating copyright law, or other messages inciting hate and violence.
Warning
Telegram may take down a channel if it violates its Terms of Service. Your channel can be banned if it violates copyright laws, shares mature content, and pirated media.
When Telegram discovers any such activities or messages in any channel on Telegram, it can disguise such NSFW channels from general public viewing.
If you even try to access these channels, it will give you the intimation or error message, "This channel cannot be displayed because it is used to spread….".
You will see this error because you have sensitivity filters on by default.
To fix this error, you need to disable filtering on Telegram.
Let us walk you through the ways you can disable filtering on Telegram.
On Telegram Mobile App
When any channel contains any specific material that contradicts the sensitivity filters on Telegram, it may limit its access from you by giving you errors.
You can bypass this error on your Telegram iOS or Android apps if you follow these steps:
Open the Telegram app on your mobile device.
Type "Nicegram bot" into the search bar. You can also use this link to access it.
Tap the "Start" button on the bot's chat window.
Select "Nicegram Login" to navigate to the bot's settings.
Turn on the toggles next to the "I'm 18+ years OLD" and "Show sensitive content" options.
After the success intimation, go back to the Telegram app and reboot it.
Now, you can view sensitive content without getting any errors from Telegram.
If you still cannot view the sensitive content, know that filters are on in the Telegram settings — for which you need to open the Telegram desktop client.
On Telegram Desktop
Follow these steps:
Open the Telegram app on your PC.
Tap on the hamburger menu icon in the top left corner.
Select "Settings" from the menu.
Click on "Privacy and Security."
Under "Sensitive Content," enable the "Disable filtering" option.
Now, open your Telegram app and see if you can access sensitive content, which you will after these tweaking.
If you cannot find the desired content after disabling filters, Telegram might have taken down the channel or banned it.
Other Tricks Worth Trying
Other tricks you can try include the following:
Try to update your Telegram app to resolve the issues pertaining to the older version.
Update your system.
Clear the cache to delete the corrupted files disrupting your Telegram experience.
Check the Telegram network status on Downdetector to see potential outages or other problems.
Contact Telegram support for further assistance.
Conclusion
Telegram ensures that sensitive content is hidden from people under 18 years old or who may find it offensive and inappropriate.
Despite it being challenging to regulate the content on channels, groups, or private chats due to overwhelming numbers on the platform, Telegram still strives to manage content, especially for those with sensitivity filters enabled.
When you have Telegram filters on, it will prevent you from viewing channels that may contain sensitive material like explicit or mature content, illegal content, hate speech, or inciting violence.
You will get the error limiting your access to such channels with sensitive content.
You can bypass these filters if you follow our guide. So, try it out, and if it still does not show your desired content, the platform might have taken down the content or channel.