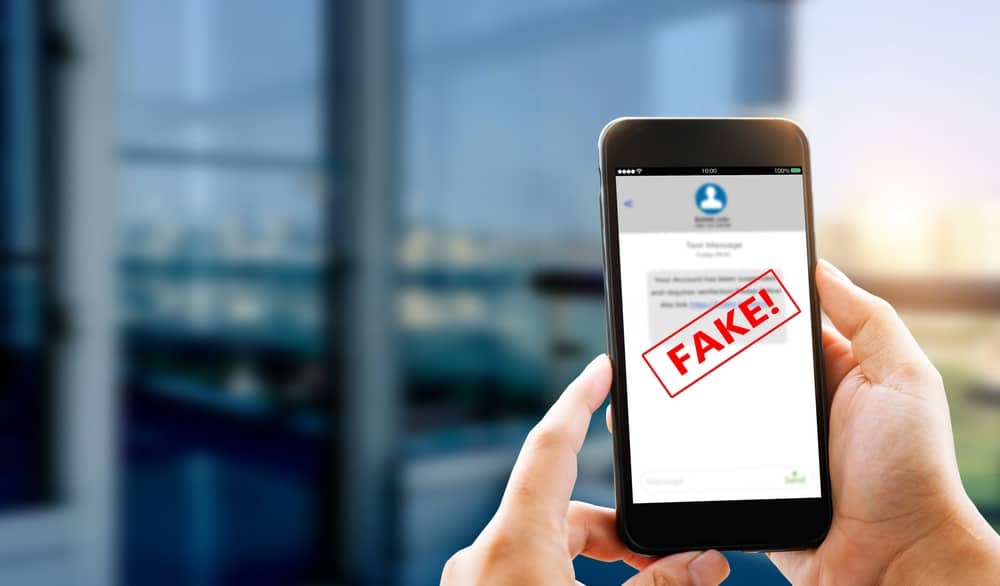 Telegram is one of the most popular messaging platforms, with many unique features to make it loved by many users. The 700 million monthly active users of the platform are a testament to the success of its popularity.
Telegram is not coming slower anytime soon, as with every passing year, we are witnessing a rise in its user base. Despite all the fun and entertainment, we cannot ignore that the Telegram world also has a dark side.
You must know all the malicious activities and crimes that surface on the platform to protect yourself and your loved ones from potential harm. Here, we will give you awareness of fake stuff on Telegram to protect you from scams.
Fake channels on Telegram impersonate any popular channel to lure people into buying or stealing something from them. They have malicious intentions to attract you to click on some links to extract your information through phishing attacks. Alternatively, they may convince you to give up yours by incentivizing you through future gains or giveaways.
Nobody is saved in the digital world. It is better to tread cautiously to prevent losing your valuable information to scammers or hackers that can deprive you of your money and even identity. Keep reading to determine what does fake world entails in the world of Telegram.
Dark Side of Telegram
Telegram is an instant messaging platform that has been popular for many reasons. It touts as one of the most secure platforms for users. 
Additionally, many features like larger groups, channels, and bots add more cons in favor of this platform.
The platform attracted many users over the years, and its growing user base is a testament to its success. Telegram has also emerged as the most downloaded app of 2022.
Unfortunately, the platform also caught the attention of malicious people like scammers and hackers who aim to scam people by impersonating and luring them with irresistible offers and phishing attacks to extract their valuable information.
Channels are one of the most distinctive features of Telegram, and these scammers usually use this medium to create fake channels to steal users' identity, banking, or financial information to blackmail and harass them.
Did You Know?
Telegram has become the hub for criminals to organize their criminal schemes. According to CNBC, many check frauds during the pandemic emerged from Telegram due to no regulations.
How Dangerous Are Fake Channels on Telegram?
Fake channels are the rising concerns for Telegram users, and unfortunately, there is no way to regulate or restrict them from the platform due to the large scale of its operation. These channels attempt to impersonate well-known people and services to deceive people and steal their information.
Besides channels, fake groups aim to deceive and scam people by impersonating something they are not.
These channels and groups are so similar to the original ones that it is nearly impossible for the users to differentiate them. It is part of the problem as they can lure you into buying their products and services or use other tactics to extract your information.
They can execute phishing attacks by sending you clickable links by incentivizing you through rewards or giveaways. When you click these links, they instantly steal your information for malicious purposes. 
Similarly, Telegram's bot attacks are rampant to target innocent users to steal their information.
On the other hand, clone channels differ from fake as they publish the content of original channels for more subscribers only.
Did You Know?
Telegram has become the go-to place for cryptocurrency scams. People can claim to offer crypto services for more returns to access your wallet to steal currency.
How To Spot Fake Channels on Telegram
Fake or copycat Telegram channels impersonate popular channels by looking exactly like them. They will choose the same name and profile picture to make you believe in their authenticity. They will have the same admin name and pinned message to make it more believable.
Do not be fooled by these fake channels, instead be mindful and look for these red flags:
Look at the username closely to detect the differences between the fake and original channels. Upon deeper inspection, you can find minute differences to spot them. They might have misspelled something, added some additional character, or kept it blank.
As soon as you join any fake channel, you will notice the channel owner trying to reach you to lure you into buying something from them or getting access to your accounts. They also make unbelievable promises to convince you.
Fake channels can ask you to join other services. They may send you links to steal your information via phishing.
They may hold many giveaways or competitions to trap users.
They do not last long and disappear after scamming people.
Did You Know?
Fake subscribers on any Telegram channel are the subscribers bought from third-party services to increase the subscribers count. These are generally inactive bot accounts.
What To Do When Spotting Fake Channels?
If you spot any fake channel, person, or group on Telegram by seeing all the red flags, report them instantly to Telegram. It is your responsibility to do it to prevent them from harming others.
Conclusion
Telegram can get a scary place if you do not tread carefully. So, be cautious and do not give away your information online easily.
Keep an eye on your kid's activities to prevent anyone from harassing or abusing them by extracting their personal information. Know how to spot fake channels and teach your kids how to do it too.