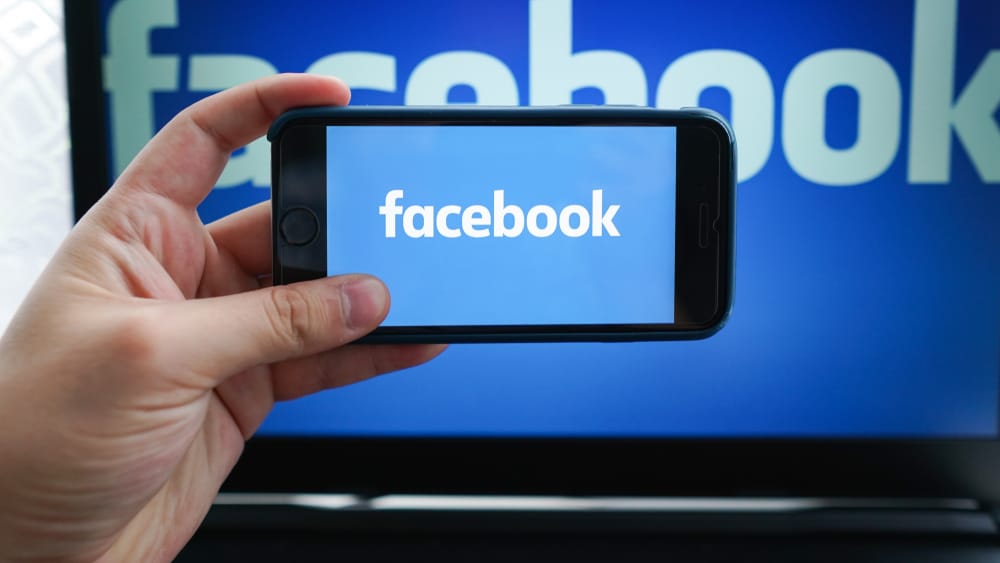 You are wrong to think it is impossible to find a person with just their first name on Facebook.
Whatever your intentions are, whether to find a long-lost school friend or stalk the person you just met at work, you can dig for information on them on Facebook even without knowing their full names.
Facebook allows everyone to connect with their friends, families, and acquaintances. It is the biggest social media platform with the highest number of users, so the odds of finding what you are looking for are higher here.
You can find anyone on earth by their name on Facebook. But, the question is what to do when you do not know their full names.
If you only know the first name of any person, you can still find them by doing an advanced search on Facebook. You can search any user by their name and refine the search by filtering them based on their location, education, workplace, groups, and mutual friends. Similarly, if linked with Facebook, you can find them using their phone numbers and email addresses.
So, let's explore how to find any user using the advanced search tools of Facebook in case you do not know their full names.
Finding Someone on Facebook
With 2.93 billion monthly active users, Facebook is undoubtedly the biggest social media platform. Facebook has everyone you can think of — from your grandparents to your young nephews and nieces.
Unlike many other social media platforms, Facebook provides content for every generation, concentrating mainly on millennials and Gen Z.
As it has users in billions, the chances of finding people you want to track are higher.
Facebook will arguably be your first stop to get information on anyone, be it your old classmate, family member, the person you just met at work, or the potential employees, business partners, buyers, and sellers.
Now, it is easier to find someone by just typing their full name on the Facebook search bar, and it will show many profiles bearing that name.
Things get a little complicated when you do not remember the full name. If you type only their first name, Facebook will retrieve the profiles of hundreds of thousands of people.
Now, what to do in this situation?
Lucky for you, Facebook allows users to fill in a lot of information about themselves, such as their city, workplace, school, etc.
You can leverage this information to track the person using an advanced search on Facebook.
Now, how exactly to do that? For that, you have to read this next part carefully.
How To Find Someone With Facebook Advanced Search?
You can use Facebook advanced search to find any user, even if you only know their first name.
You can further narrow your result by applying more filters to get more refined results.
For example, thousands of Dave profiles will pop up if you know someone named Dave and search for it on Facebook without entering their last name. It is because Dave is a pretty common name.
Now, if you use the Facebook advanced search, using various filters, you can narrow down your search, and more profiles that match your defined description will appear to simplify your search process.
Any information you know about Dave, like location, education, school, work, or public groups he follows, can help filter his profile from others.
How To Do a Facebook Advanced Search on a PC?
To do an advanced search on Facebook using your PC, follow these steps:
Navigate to Facebook on your favorite web browser.
Click on the search box in the top left corner.
Enter the name of the person you want to find and hit "Enter."
Select "People" from the left navigation.
It will unlock additional filters in this category to make the search more meticulous. These filters are:
City – if the person has set their residing city, this filter will help you find them with the location information.
Education – if you know their school/university, you can use this filter to discover them.
Work – this filter allows you to search the person based on their workplace (if specified by them).
Friends of Friends – this filter will show all those profiles that share mutual friends with you.
Facebook will show the results by taking your selections into account.
You can also perform an advanced search for specific Posts, Photos, Videos, Pages, Places, Groups, Events, and Market Place.
The "Friends of Friends" filter will only work if your mutual friend has not kept their friend list private. However, you can still look for them in Facebook friends' suggestions.
How To Do an Advanced Search on Facebook Mobile App?
You can also perform this advanced search on the Facebook mobile app. Follow these steps:
Open the Facebook app on your mobile device.
Tap on the search icon in the top right corner.
Enter the first name of the person you want to find and hit the "Search" button.
Tap on the "People" tab at the top.
To refine the search result further, tap the filter icon next to the search bar.
Choose any filter from the additional options to get the best results.
The Last Resorts
You can also find the person by their phone number on Facebook, depending solely on whether they have linked their phone number.
Similarly, you can also find people if you know their email addresses. Besides, you can also search for people in public groups. For that, you have to select the "Group" filter.
You can use a search engine if you do not find the person on Facebook. 
If you have their picture, you can also use Google Images. This reverse image search on google can help you find the person.
You can also use LinkedIn if you know their workplace. You will most likely find them in your 2nd or 3rd-degree connections.
Your last resort would be to use third-party tools to track down the person.
Final Thoughts
"When there is a will, there is a way." This quote aptly fits you and your willingness on how far you can go to track down someone.
Since Facebook is the oldest and biggest platform, it is understandable if you begin your search here. Facebook offers advanced search tools to help you find someone even if you do not know their complete name.
Now, with Facebook's advanced search filters, you can track anyone based on their location, education, and even place of work.