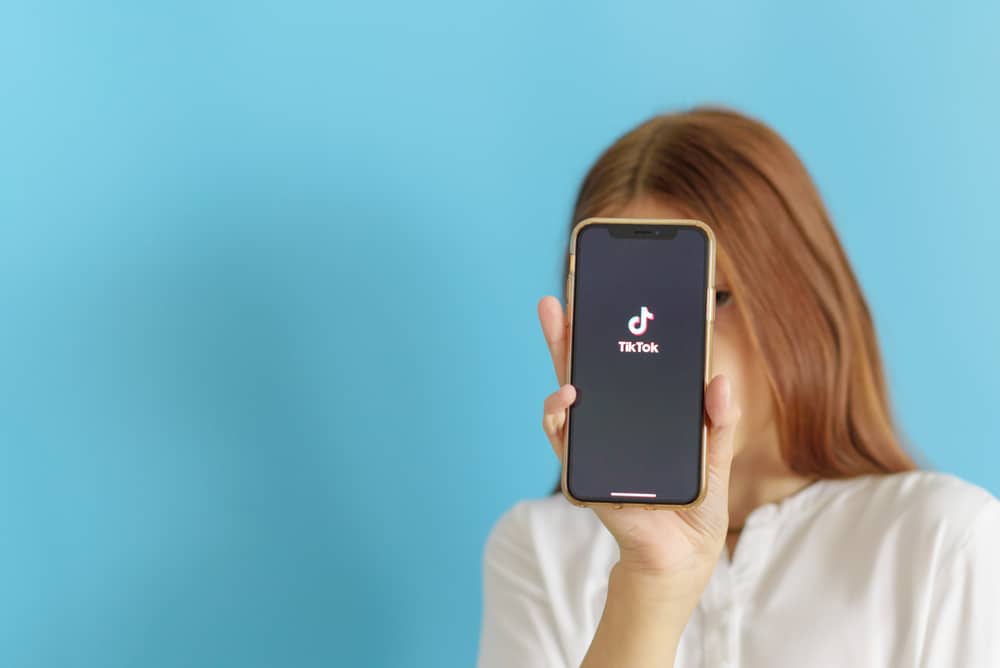 TikTok has been spreading like wildfire lately. We can find people across all spectrums, making videos, creating content, and pursuing their most extraordinary talents over TikTok.
People have recently started loving the idea of making thirty seconds to one-minute videos. They are a great way to convey your message without boring the audience. Everything about TikTok is relatively compact. Their video lengths to the bio allow you to summarize your account in just a few lines.
Writing or changing your bio can be daunting; after all, you need to sound interesting within a word limit. So how do you make an impression with a few sentences and change your bio on TikTok?
To change your bio on TikTok, visit your TikTok profile and click on 'Edit Profile.' This will allow you to put in your bio if you haven't already added a bio or changed your old bio. Save your settings after updating your bio or making any changes.
Even though it does not seem likely, TikTok's bio has many exciting features that can elevate your account. There are features specific to business TikTok accounts, creator accounts, and even an option to link external accounts to your TikTok.
This article will walk you through the process of changing your bio on TikTok.
How To Edit Your Bio on TikTok?
Your bio is a window to your account. Some of the most successful users on TikTok have a summary of themselves, where they belong, and what they would like their followers to see first. Someone who may open your account might get overwhelmed by the content you have and would prefer to read your bio first.
And over time, like your content and mood changes, you can sync your bio to it for a personal touch.
To edit or change your TikTok bio, just follow these quick steps.
Open TikTok on your smartphone.
Go to your profile; the icon is located in the bottom-right corner, labeled as Me.
Click on Edit Profile.
Click on the arrow next to the bio.
Edit your bio the way you want to and click Save.
You may follow these steps any time you want to edit or change your bio.
How Can You Write a Good Bio?
A good bio might give you a better chance to grow your fanbase and improve the engagement rate. That's why a good bio is essential. If you don't know how to write it, below are five tips to make a regular bio a good one.
Talk about your brand or account excitingly.
Try to add emojis; they make your bio look visually pleasing.
Define your CTA (Call To Action) to attract visitors.
Add a link!
Stay within the character limit to be concise.
Not that hard if you know the "rules" of writing a good bio, right?
How To Add a Link to Your TikTok Account
First, let's clarify what links are. Links are ways to connect your followers to other accounts or social media platforms you may be on.
One of the most important reasons for adding links to your TikTok bio is to expand your network. This way, you can use TikTok's growing popularity to increase your engagement on other social media accounts.
Here's how you can add links to different kinds of TikTok accounts.
How To Add a Link to Your Non-Business TikTok Account
There are some restrictions on the links you can add to your TikTok account if it isn't a business account.
But here's the bright side; you can still link all your socials, such as your Instagram or Youtube links. You can also add other links in the form of URLs. Still, they won't redirect the user to the website automatically.
To automatically redirect users, you can convert your TikTok account to a business account, or in the meanwhile, use these few steps to add your Instagram or Youtube link to your bio:
Open TikTok on your smartphone.
Tap on your profile or Me in the bottom-right corner.
Click on Edit Profile.
Now click on add Instagram or Youtube to your bio.
Log in to linked platforms.
And you're set to go!
How To Add a Link to Your Business TikTok Bio
If you have a business TikTok account, the world is your oyster! You can add several links, and it's pretty easy to do. The first step is to turn your account into a Business Account. Let's see how to do it.
Open TikTok on your smartphone.
Click on the Profile tab.
Click on the menu in the top-right corner.
Select Manage Account, then click Switch to Business Account.
Tap Next.
Choose the category that falls best with your business.
Click Next to finish.
Now that you have successfully converted your account, here's how you can add any link to your bio:
Click on the Profile tab.
Click on Edit Profile.
Add your website URL.
Click Save.
And you're done!
Conclusion
Bio's are a very integral part of your account. They need to have enough information to excite the audience but never enough to get them overwhelmed.
The possibilities are endless when you've mastered the art of writing clever bios. Adding relevant links can amp up your profile, and people who love your content can reach you on your other social.
FAQs
Why are you unable to add a link to your TikTok bio?
Suppose you're trying to access your account through a computer browser. In that case, you may face some problems because TikTok only supports editing your profile through a smartphone at the moment.
If it is a problem occurring on your smartphone, you can try checking if you have enabled the feature.
How to change the category of my TikTok account?
You can do this by going to your profile, then clicking on Edit Profile. Locate the category option and choose the relevant category you want to switch to.
What is the most preferred category on TikTok?
Since the app is designed for entertainment purposes more than any other, the entertainment category is the most popular one.