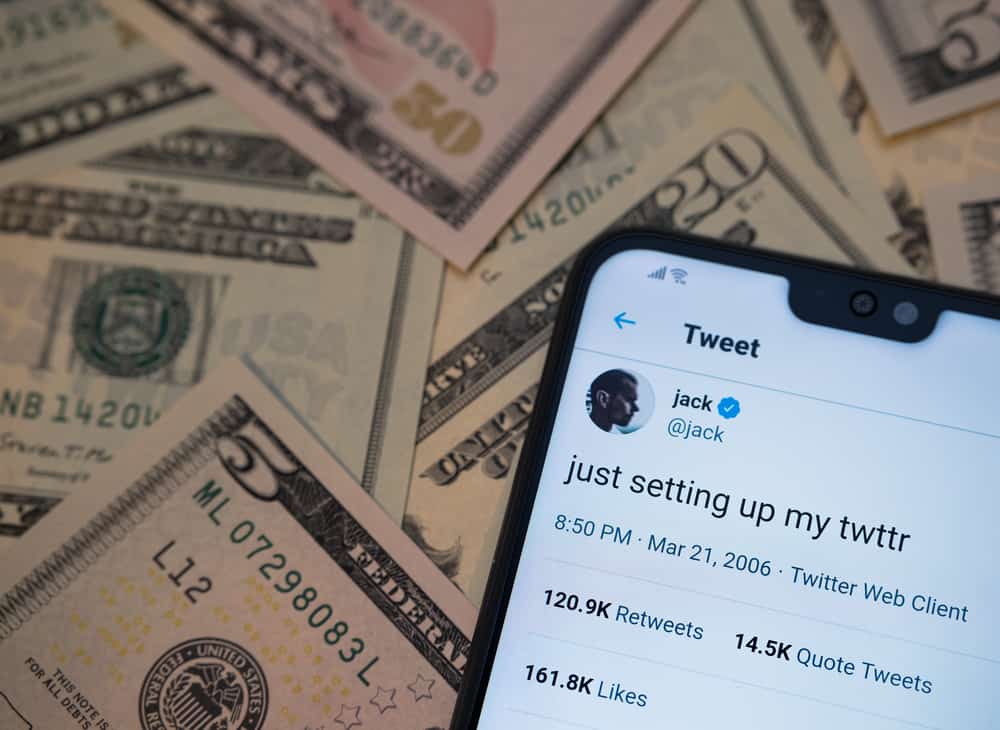 Twitter is a fun platform for engaging with people through tweets and commenting on people's tweets. You can tweet pictures, texts, videos, and links on Twitter. When you do, your audience can view and interact with your tweets. The problem occurs when you cannot tweet, or your Twitter account is not posting your tweets and instead returns an error message.
Twitter requires a good internet connection to upload your tweets. So, the first problem could be that you don't have an active internet connection. Also, it could be that Twitter's servers are down. Other causes include technical glitches with Twitter, outdated browser or Twitter app, exceeding the daily limit, a banned or restricted account, corrupted cache, bad links, etc.
We will discuss the common causes of your tweets not posting in detail. Also, we will present various solutions you can use to fix the problem with your Twitter account and resolve the error of tweets not posting.
Main Causes of Tweets Not Posting
Twitter is home to trending topics and issues. You can join in the conversations through comments or tweeting what you wish to share with the world. It could be random thoughts or something specific.
Have you tried tweeting but had no success? Maybe you are getting error messages, or nothing seems to work. If having the same problem, check the below possible causes.
Poor Internet Connection
Twitter relies on your cellular data or Wi-Fi to sync data. Your Twitter account won't be operational when you have no internet connection. Therefore, if you have depleted your cellular data subscription or your Wi-Fi is not working, expect to face issues tweeting.
Banned or Blocked Twitter Account
If your Twitter account has violated the guidelines offered by Twitter, chances are that your account has been banned temporarily or blocked for a given period. If you've received a notification from Twitter about your account being banned or blocked, you can't tweet using it.
Using VPN
VPNs help mask your actual location but sometimes, they may make your connections to Twitter's server fail. If that happens, your tweets won't reach the server, meaning you won't have a way of tweeting.
Bad Links
If tweeting a link, Twitter takes time to examine the link you want to tweet. If the link is found in their database of unsafe links, then your tweet won't get posted unless you change the link and use a safer one.
Corrupted Cache
Caches help Twitter to load quickly. However, the cache can get corrupted when using Twitter or during an update. If that happens, your Twitter account can't share tweets unless you first clear the cache.
Tweet Daily Limit Reached
You could have reached your daily limit if you've constantly been tweeting the whole day, and suddenly your tweets can't get posted. Twitter sends an error message when you reach the daily limit of tweets, and if you received the message, then it means you should wrap your tweeting for the day and wait for the next day.
Outdated Twitter App or Browser
If you are having problems tweeting, it can be due to the version of your Twitter mobile app. Also, it could be your browser is outdated, and when you access Twitter via the website, it may affect how well you can tweet.
Twitter's Server Down
For your tweets to be posted, they must go through Twitter's server. Even though this rarely happens, Twitter's server may be down, which means your tweets can't get posted until Twitter resolves the error from their side. You can check Twitter's server status to confirm whether it's down or not.
How To Fix Tweets Not Posting
We've seen the reasons your tweets might not get posted. By understanding what is likely affecting your Twitter account, you can try the fixes below until you find one that works for your case.
Check Your Internet
One way of verifying that your internet connection is not the cause of your problem is by performing a speed test or opening a browser and searching for something. Check your cellular data subscription or troubleshoot your Wi-Fi if your internet is not working. When resolved, try uploading your tweet again.
Update Your Twitter App
Technical glitches or bugs facing your Twitter app may hinder its performance, especially if you are using an outdated Twitter app. So, update it with the steps below.
For Android:
Open your Google Play Store.
Click the search bar at the top.
Type Twitter and when it comes up, click the Update button.
For iOS:
Open your App Store.
Click on Updates.
Locate Twitter and click the Update button.
Open Twitter and try tweeting.
Clear Cache
Clearing your cached cookies and corrupted cache can help Twitter to upload your tweets and boost its performance. Use the below guide to clear your browsing cache.
Open your browser, which you use when accessing Twitter, such as Chrome.
Press the CTRL + H on your keyboard.
The History Tab will open.
On the left, click the Clear Browsing Data button.
Click the Time Range at the top and set it to All Time.
Ensure all options are selected, then click the Clear data button.
You can now open your Twitter account on the browser and try tweeting again. It will hopefully work.
Disable VPN
A VPN can act against you. Therefore, if your tweets are not getting posted, turn off the VPN and use your actual location to see if that fixes the problem.
Check Your Link
If you are tweeting a link, try changing it because it's probably deemed unsafe by Twitter and can't be tweeted on the platform.
Contact Twitter
As a last measure, contact Twitter, especially if your Twitter account has been banned or restricted, yet you did nothing to violate their terms of service.
Moreover, if Twitter's server is down, you must wait until they fix the error on their side.
Conclusion
Being unable to tweet can be frustrating. We've seen why this can happen and offered solutions to help you fix the error. Hopefully, you managed to fix the problem with your tweets.