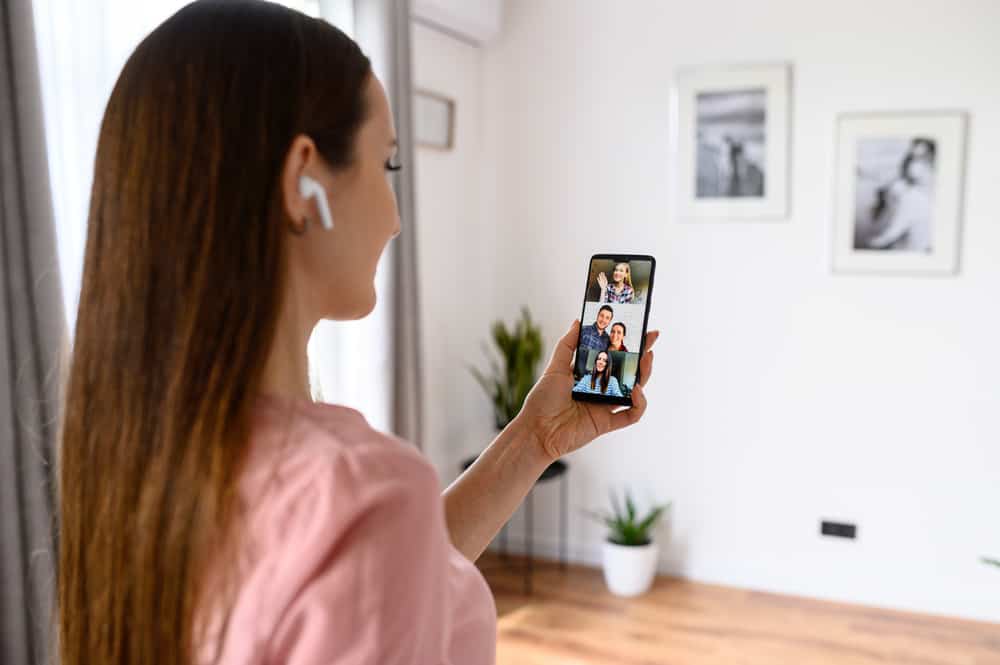 Although it's been over a decade since Apple introduced FaceTime, many people are still crazy about it. This is expected as the video-calling app helps improve conversations. Besides, video chatting is easy, free, and exclusive to Apple users.
With many new technology features being introduced every day, many users of Facetime have been curious. One common question they ask is: "Does FaceTime tell you when someone takes screenshots?"
FaceTime doesn't notify or tell you when someone screenshots during a video chat. You won't know when someone screenshots or records the call, whether with the built-in screen recorder or a third-party app.
The answer above may look enough, but other essential facts about FaceTime will guide you the next time you make a call.
Thankfully, you can learn all of these in this guide as we give you proven and comprehensive information regarding when someone takes screenshots on FaceTime.
Can you Screenshot FaceTime Calls on Your iPhone?
Yes. If you use your iPhone or iPad to FaceTime someone, you can screenshot or screen record the call. However, you must request permission from the other party to record.
This will ensure that you don't disregard the person's privacy or land yourself legal issues.
Does FaceTime Tell You When Someone Screenshot?
No, FaceTime doesn't tell you when someone screenshot or screen record your conversation during a video chat on Facetime.
Since its introduction in 2010, FaceTime has increased the bond and connection among Apple users. The social platform allows video and audio calls, but most prefer video chat. That's because FaceTime is one of the best features of the iPhone. Its high-quality video and audio are nothing compared to other apps.
With emerging technologies emanating daily, the need to protect internet users' privacy has increased. Many users now want to know how secure their information is as they use one of two sites and apps on their phones. Indeed, Apple users, especially FaceTime users, are no different.
One concern is whether someone can screenshot or screen record their video chat on FaceTime. Sadly, someone can screenshot or record your conversation on FaceTime without your knowledge. Many apps like Snapchat notify you when someone screenshots or records a call, but FaceTime doesn't have this function.
One may wonder how a device that claims to be the best protector of your personal information won't tell you when someone keeps a copy of your video chat.
How To Screenshot FaceTime Calls on Your iPhone?
Considering we have different types of iPhones, the screenshotting methods may differ slightly. If you use an iPhone with Face ID, simultaneously press the side button and volume up button, then release.
However, simultaneously press and release the home button and side button for an iPhone that uses the home button.
How To Screen-record FaceTime Calls on Your iPhone?
As mentioned above, you can screen-record a FaceTime call on your iPhone. It is possible due to the inbuilt screen record function. You may also use some third-party screen recording apps.
Here is how to record a FaceTime call:
Open the Settings app on your iPhone.
Select Control Center from the list.
Tap the green add button next to the "Screen Recording" option.
Swipe up from the top right of your phone screen to access the Control Center.
Tap the circle icon with a smaller circle to start the screen recording.
Launch FaceTime and initiate your call.
When you are done recording, tap the red button in the top left of the screen and select "Stop."
When you screen-record FaceTime calls, your iPhone will only record the conversation without sound. In other words, only the video will be captured, not the sound. However, you may record the video and audio simultaneously with third-party apps.
Is It Right To Screenshot or Screen record FaceTime Calls Without Informing The Other Person?
The truth is there is no right or wrong answer to this question. People have different intentions when they screenshot video chats or conversations.
Indeed, there are times when you need the screenshot for reference purposes. Nonetheless, requesting the other person's permission before screenshotting the FaceTime calls is best. That way, you can prevent any issues.
Conclusion
FaceTime, like any other video and audio chat platform, allows you to connect with your friends through video. It's exclusive to Apple users, so you might not find it on other devices.
Many have asked, "Does Facetime Tell you when you screenshot?" This guide has detailed answers and other information you need to know.