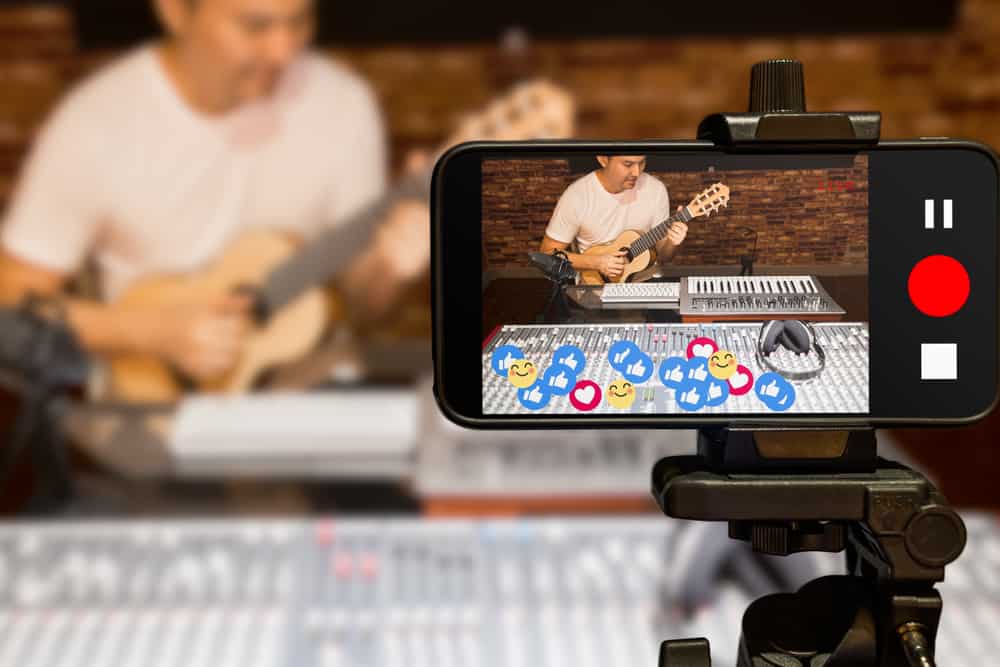 Since its inception in January 2016, personalities and businesses have used Facebook Live Broadcast to communicate with their audiences and get new customers or followers. That leaves many users to wonder if they can see who watched their Facebook Live videos.
Generally, you can only see who is watching your Facebook Live videos during the live session. After the live session is over, you can see how many people viewed the video, but you won't be able to see their names.
With that said, let's get down to the nitty-gritty of this guide. Below, we'll be going through a rundown on how you can see who viewed your Facebook Live videos. So, stay tuned as we get started.
What Is Facebook Live?

Facebook Live is a feature that allows users to broadcast live videos to their Facebook friends. Live broadcasters can use this content to engage their audience during significant moments and events. Going live can help you improve awareness and establish relationships with your viewers by providing real-time participation.
Users can live stream directly to the social media platform using this feature. During the stream, viewers can react, share, and comment. The video is also recorded and posted to the page or profile to be viewed later.
Many influencers are ecstatic about Facebook Live because it's a fun and relatively easy way to harness the power of video to express their business stories and develop meaningful interactions with fans and followers in real time.
How Can You See Who Watched Your Facebook Live?
You can see who's viewing your Facebook Live video and interacting with you while you're live on the broadcast. If the viewers are on your Facebook friends list, you will be notified when they tune in to your video.
Ever since it was launched, Facebook Live has been used by lots of influencers across the world to engage users with the hope of getting more fame and advertising for businesses. Meanwhile, you can only see who views your video during the Live Broadcast. After it's over, there won't be an opportunity to do that, but you can see the number of viewers.
Can You Know People Who Viewed Your Facebook Live Broadcast After it Has Ended?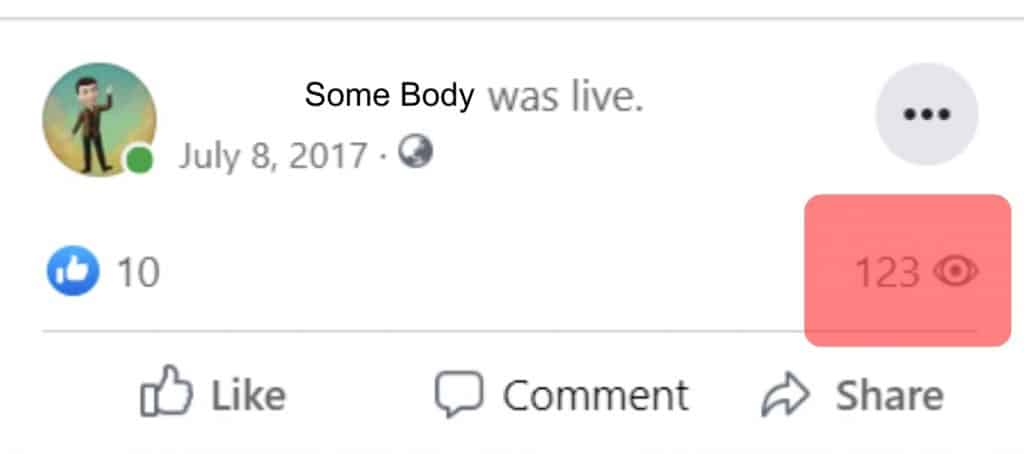 While everything appears to be simple during the Facebook Live video, the complications begin once the video has concluded. What happens once the video has finished, even if you can share it for further watching and interaction? Is it possible to tell who watched your Facebook Live after it ended?
After the live broadcast has ended, you can't see who viewed your Facebook Live video. However, you'll only be able to see figures and statistics, not specific names, such as the number of views the video received, how long it was watched, where the viewers are watching from, viewers' age, gender, and so on.
There's no way to know who'd seen your video except if you have an out-of-this-world memory and recall everyone who watched the live broadcast video, or you own a crew of minions taking down viewers' names.
However, if you truly want to know many individual viewers after ending the broadcast, plan and let them participate. In any way that encourages them to make comments on and participate in the video, ask them questions, solicit their advice, or request their suggestions.
Conclusion
Facebook Live videos come with some set of policies. During the broadcast, that's when you can see who is watching your Facebook Live videos. After the live session is over, you can see how many people viewed the video, but you can't see their names.
As a workaround, invite your audience to connect with you throughout the broadcast and write comments on your video.
FAQs
How do I watch someone's Facebook live?
Like you enjoyed people visiting your Facebook Live videos, you'd also want to watch someone's Facebook Live videos to keep the fun rolling. To begin, from your News Feed, click Watch on the left. After that, click Live below. Watch on the left, and you're done.
What does the Facebook Live eye signify?
The green eye indicates that those individuals already view the Live video while others are not. You can now start a chat with non-viewers, directly connecting them to the stream, increasing exposure for Live content, and allowing users to interact in a more personal, intimate way.
How can I find out who has viewed my Facebook page?
If you ask Facebook, it flatly states, "No, Facebook does not allow you to trace who views your FB profile." Note that third-party apps cannot provide this functionality. If you see an app that purports to have this feature, please report it."
Is it possible to check how many times my Facebook story has been viewed?
You can check the number of times your story has been viewed. However, you can't tell who has watched several times and who has just viewed it once, just like Instagram stories.