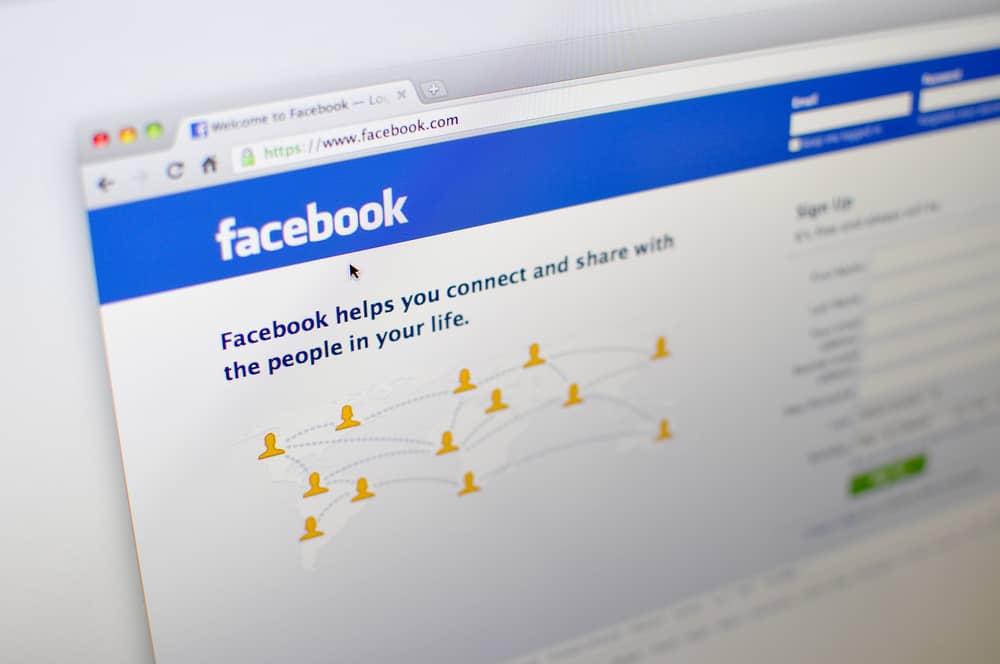 Facebook has significantly evolved from the platform where you ordinarily share posts and share messages with family and friends. With over a billion downloads across all platforms, the social app has become the hub for businesses, celebrities, media outlets, and several other brands. With this evolution comes publishing tools for businesses to help with content for their page.
Facebook publishing tools can be accessed from your business page or the Meta Business Suite if you've switched to the New Facebook Page experience. You'll see the publishing tools in the page's menu from the standard Facebook page. However, if you're using the Meta Business Suite, you'll see the tools in Posts and Stories.
In this guide, we'll go through finding the publishing tool, the features, and how to use them on a classic Facebook page and the Meta Business Suite.
Where To Find Facebook Publishing Tools on the Facebook Classic Page
You can access the publishing tools on the Facebook classic page through the page's menu. In these steps, you'll find the Facebook publishing tools.
Launch the Facebook app and click on the menu.
Go to "Pages" and click the business page where you want to use the publishing tools.
Click on the business page's menu and find the tab saying "Publishing Tools."
Click on it to start exploring its features.
To experience better features and a more intuitive page, you should update to the new Page experience to use the Meta Business Suite.
Where To Find Facebook Publishing Tools on Meta Business Suite
If you're using Facebook's New Page Experience, you won't be able to use publishing tools as you'd ordinarily do from the classic page. You'd need to log into the Meta Business Suite.
Log in to Meta Business Suite.
Click on "Post and Stories".
Use the publishing tools as you wish.
Features of Facebook Publishing Tools
Facebook's publishing tools control your posts in scheduling, managing, and posting. The publishing tools allow you to integrate with Instagram, the other app of Meta, and you can schedule and publish posts on Instagram as you do on Facebook. The publishing tools apply to both posts and stories on Facebook or Instagram.
The full features of Facebook's publishing tools are discussed in the following.
Scheduling Posts and Stories
With Facebook's publishing tools, you can schedule posts and stories when it's the right time to be seen by your target audience. The tool also lets you see a list of all scheduled posts and stories you have for your business page.
Scheduling posts and stories with Facebook's publishing tools also apply to Instagram. You can schedule the posts for Facebook and Instagram simultaneously.
Archiving Posts and Stories
You can archive posts with the tools, and you can also see all stories and archive posts you've shared on your page.
Expiring Posts
A notable feature of Facebook's publishing tools is setting an expiry date on your posts. Once such posts become expired, they cease to appear on News Feed.
Drafts
Facebook's publishing tools have a drafts section where you can save posts you've not finished working on or just want to keep for later. You can go to your drafts and schedule the post to publish at any time.
Creating A/B Tests of Facebook Posts
This feature is available for the Meta Business Suite, and it helps give you insights into your marketing experiments on Facebook. You'll see which of your posts resonates better with your audience before publishing.
There's more you can do with A/B tests in the aspect of Facebook Ads and experimenting with campaigns.
How To Use Facebook Publishing Tools To Create and Schedule Posts
The features of using Facebook publishing tools might seem like a lot, but the most important is how to create and publish posts. Without posts created, the other features are basically without function.
You can create and schedule a post in these simple steps with the publishing tools:
Find the publishing tools on your classic Facebook Page or Meta Business Suite as already established.
Click on the blue "Create Post" tab.
Use the text bar to insert captions for posts.
Add any form of media using the media tools.
You can hit the "publish" button to post immediately or use the schedule feature in the drop-down menu beside the publish button.
The drop-down menu gives another option to save the post as a draft. In addition to these, you can send the same post to Instagram, add your location if it'd help with visibility, and use hashtags to reach a wider audience.
You might need to edit your pictures to fit into the perfect square tiles of Instagram if you plan to schedule and publish a post simultaneously.
Conclusion
With this guide, you can now find Facebook's publishing tools easily and use them to manage your posts. If you're using the Meta Business Suite, you'll have access to more features in analytics for your posts.