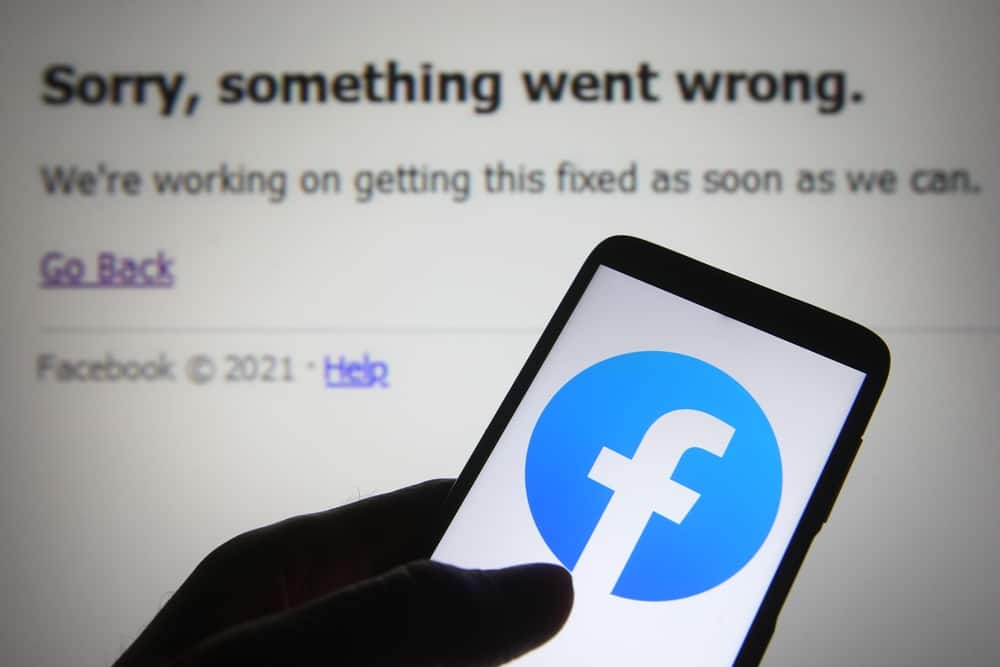 Are your Facebook images refusing to load?
Facebook is a social media platform where users can post photos on their timelines or in Facebook groups for others to see.
There is fun viewing Facebook image posts; when you can't view the images, it gets problematic as it denies you the chance to be active and react to someone's post, as you will get held in a loop loading the image.
What causes Facebook images not to load?
The main causes include poor internet connectivity, disabled loading of images by a browser, Facebook server issues, technical glitches with the Facebook mobile app, issues with the cache, using Facebook's free mode, and ad-blockers. All these problems have a fix, as we will see in this article.
This guide covers the main reasons why your Facebook is refusing to load images. We will discuss each cause and offer its solution, so you can use this guide to troubleshoot your case step-by-step.
Why Aren't Images Loading on Facebook?
If you are experiencing issues with Facebook images loading endlessly with no success, you are not alone.
Many users have reported that there are times when Facebook images refuse to load when using the mobile Facebook app and the desktop version. If you are having the same problem, don't panic.
Instead, go through the possible reasons why this is happening and try the given solution until you get a solution that works for your case.
Reason #1: Internet Connectivity Issues
Facebook requires a good internet connection for images to load, whether using the Facebook mobile app or the desktop version.
Therefore, if your cellular data or Wi-Fi is not working or stable, expect to encounter issues with your Facebook images not loading.
To confirm your internet connection, perform a speed test on your computer or try opening other apps and see if they are working.
If your internet connection is the problem, try the below fixes:
Contact your ISP to resolve the error.
Restart your router.
Buy a data subscription if using mobile data.
Piggyback between Wi-Fi and cellular data.
Reason #2: Issues With Facebook's Server
In some rare cases, the Facebook images not loading could be due to the Facebook server having issues.
If such a case occurs, Facebook services may be rendered unavailable, including the loading of images.
Note that such a case happening is rare.
Nonetheless, you can use a Facebook down detector to check the status of Facebook servers. If there is a problem, the much you can do is wait for Facebook to fix the error from their side.
Reason #3: Cache Issues on Facebook Mobile App
If you use the Facebook mobile app and have an issue with images not loading, your app's cache could be overstretched.
Here, the solution is to clear the cache.
For iOS, your option to clear the cache is to reinstall the Facebook app.
For Android, here's how to clear the cache:
Open your phone's settings app.
Click on "Apps".
Click on "Apps Info".
Tap on "Facebook".
Click on "Storage & Cache".
Click the "Clear Cache" option.
Go back to your Facebook account and check if the images are now loading.
If not, try accessing the same images on a browser. If they load on the browser and not the Facebook app, there is a technical glitch with the app, which we will discuss later in the article.
Reason #4: Disabled Facebook Images on Browser
If you are accessing your Facebook account via a browser, it could be that the browser is set not to allow sites to show images.
If so, Facebook images won't load, and unless you allow sites to load images on your browser, you will remain stuck at it.
Here's how to allow sites to load images on a Chrome browser:
On the Chrome browser, click the three dots at the top right corner.
Select the option for "Settings".
Scroll down and click on "Site settings".
Click on "Images".
Ensure the option for "Sites can show images" is enabled.
Once enabled, refresh the tab on your Facebook account or restart the browser and try loading the images again.
Reason #5: Ad-Blockers
Are you using ad-blockers on your browser and still accessing Facebook via the browser?
If so, it could be that the ad blockers are also treating Facebook images as ads and blocking them from loading. Although Facebook ads are supposed to help boost your performance by blocking ads, they may cause your nightmares.
The solution is to remove or temporarily disable the ad-blocker extensions when accessing Facebook. Doing so will ensure you access your Facebook account and load images without errors.
Reason #6: Issues With Facebook App
If Facebook images are loading on your browser but not on the Facebook mobile app, it means there is a problem with the Facebook app.
It could be that you are using an outdated Facebook app or that the app has some technical glitches that can be fixed by reinstalling.
So, open your Play Store for Android or the App Store for iOS and update your Facebook app. Also, reinstall the Facebook app, access your account, and check if you can load your images properly.
Reason #7: Facebook Free Mode
Facebook tries to make its services available to every person. Therefore, they provide a free Facebook mode that anyone can utilize to access Facebook with no data.
The problem with this is that images and videos won't load. The much you can do is view text posts and occasionally see the comments.
So, check to ensure you are not using the free mode. If so, change and use the data mode for the images to load.
Conclusion
Images not loading on Facebook is not a new problem.
Many users have faced the problem, and based on their reports, this article summarized the common causes of images not loading and offered a solution for each cause.
Hopefully, you've managed to fix Facebook images not loading for your case.