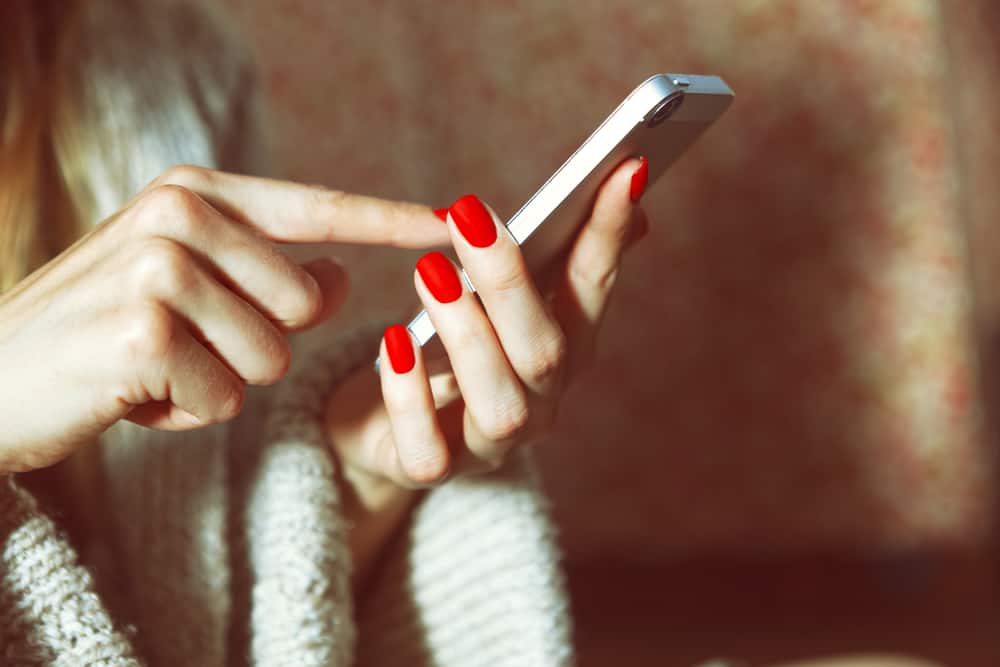 Instagram is a loved social networking platform, and apart from posting, you can view the many videos and reels shared on the platform.
Instagram allows sharing of short videos, and there is so much content you can watch depending on your interest.
However, you sometimes face issues with Instagram not playing videos; it can get annoying if you don't know how to fix it.
The common reason Instagram videos won't play is if you have issues with the network. Other causes include cache, outdated Instagram app, a technical glitch with your phone or Instagram app, and having power saving mode enabled. Knowing the exact reason can be challenging, but if you have a list of common problems, you can easily diagnose the problem.
We will discuss the common reasons causing your Instagram not to play videos. Further, we will see how you can fix the problem and hopefully resume enjoying videos on Instagram. If that sounds like something you want to learn, keep reading the article.
Reasons Why Instagram Won't Play Videos
We all hate when we experience issues with our Instagram account, especially playback errors affecting how well you enjoy your Instagram videos.
The good news is that this article got your back in helping you understand why won't Instagram videos play.
Reason #1: Internet Connection
Instagram relies on a stable Internet connection to load videos.
Therefore, anytime your videos are not playing, your cellular data subscription is depleted, or your Wi-Fi or router has some network connectivity issue hindering the loading of Instagram videos.
Reason #2: Instagram Cache
If your Instagram cache gets filled up, your videos won't load as they should.
The cache acts as storage to help in the quick loading of an app, and when it gets filled up, the app will instead get slow, hindering its normal functioning.
Reason #3: Power Saving Mode
When you've enabled power saving mode, you are instructing your phone to consider reducing the battery consumption by apps.
In that case, Instagram won't properly load videos due to the power-saving mode feature unless you switch it off.
Reason #4: Technical Glitch with Instagram App
Instagram may be experiencing a minor technical glitch affecting its normal functioning.
It could be a case of lost data or other problems causing the app to freeze.
The technical glitch can call for restarting or reinstalling the app to resolve the error.
Reason #5: Outdated Instagram Version
If Instagram not loading videos is due to a bug in the older versions, that can also be problematic.
Instagram releases updates to fix bugs in the older version, and it could be your videos are not loading because you are using an outdated Instagram version.
How To Fix Instagram Videos Not Playing
Now that you understand the possible causes of why Instagram videos are not playing, it's time we discussed the easiest and quickest fixes for the errors to regain the normal function of Instagram.
Try the fixes below.
Method #1: Troubleshoot Your Network
Is your network connection active? If you are using cellular data, ensure your subscription is active, and you can consider opening a browser to see if you have an internet connection. Also, try turning on and off Airplane mode and checking if that fixes things.
If using Wi-Fi, start by ensuring your network works by trying to open something on a browser or another platform like YouTube. Still, check that your router is well connected.
Method #2: Update Instagram
Your Instagram videos not loading can be due to a bug with your version of Instagram.
If that's the case, updating your Instagram app can be the fix you need. Most latest updates offer fixes for bugs in the older version.
For Android users, open the Play Store and search for Instagram on the search bar. Once it comes up, update the app by clicking the "Update" button.
For iOS users, open your App Store and under the "Updates" section, search for Instagram and check if there is an available update. If so, download and install the update.
With the app updated, go back to Instagram and try playing your videos.
Method #3: Clear Your Cache
Each app relies on the cache to enhance its performance.
If the cache contains corrupted data or is filled up, you will have problems with Instagram, including your videos not loading.
If the cache is the problem, you should clear it using the steps below.
For Android:
Open the settings app.
Click on "Apps".
From the listed apps, find Instagram and click on it.
Under "Storage", click the "Clear Data" option.
Lastly, tap the "Clear Cache" button.
For iOS:
Open your settings app.
Click on "General".
Locate the "iPhone Storage" option and tap on it.
Scroll down and click on Instagram.
Click the "Offload App" or "Delete App", then install it again.
With your cache cleared, your Instagram should now load videos properly.
Method #4: Restart Instagram
Technical glitches with Instagram can easily be fixed by restarting the app.
If you have Instagram opened, exit the app and re-open it from your home screen.
If that doesn't fix the error, try logging out and signing in again.
Method #5: Disable Power Saving Mode
If your phone is running low on battery, it could be that power-saving mode is enabled automatically.
If so, you must navigate to your battery setting and turn it off.
Power saving mode hinders the functioning of apps, and once you've disabled it, your Instagram app should work fine.
Method #6: Restart Your Phone
Sometimes our phone can freeze or affect how apps are performing.
So, consider restarting your phone to restart all services.
Once the phone restarts, go to Instagram and play your videos.
Conclusion
Hopefully, you understand why Instagram videos won't play and have a working solution for your problem.
We've seen why Instagram videos won't play and offered solutions to fix the error.