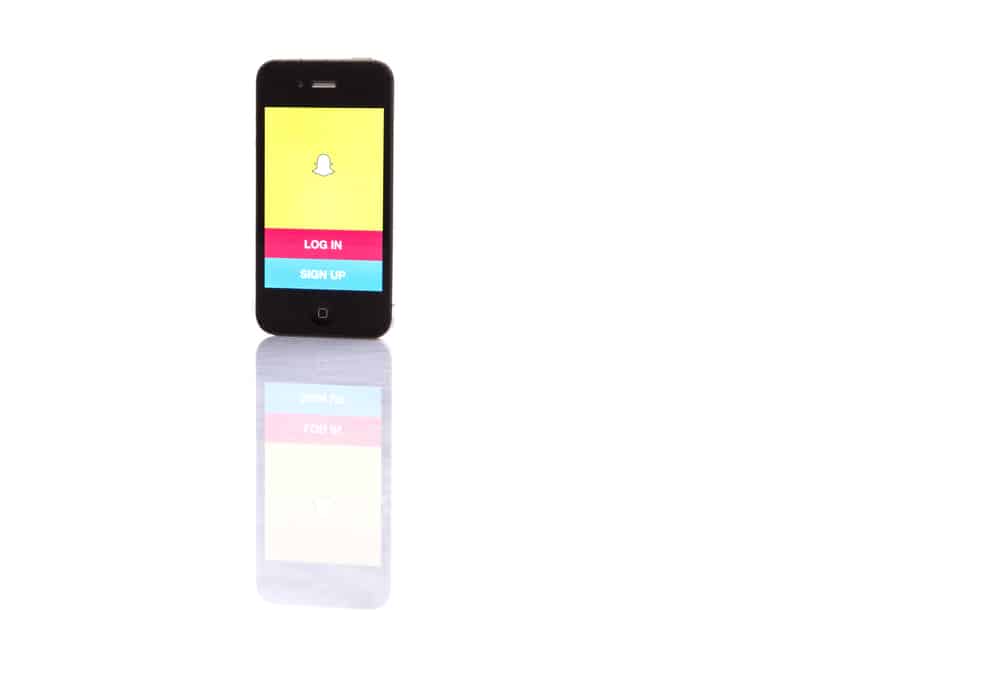 Similar to other social media platforms like Facebook, Instagram, or WhatsApp, Snapchat is loved for the ability to connect people from different locations as long as there is Internet access.
Besides focusing on the message features, Snapchat also renews itself with short video-sharing functions to attract more users worldwide. One such feature is seeing others' locations.
However, this raises a privacy concern for many people. So, how do you hide or freeze your location on Snapchat?
Snapchat publicly tracks its users' location via Snap Map. Although it helps you update your friends' spots and global events, this feature may make you uncomfortable. To free your location on Snapchat, you can enable Ghost Mode on this app or prevent the app from accessing your current position.
This article will provide comprehensive tutorials to block Snapchat from tracking your accurate location. Without further ado, let's get this show on the road!
How Does Freezing Your Location on Snapchat Benefit You?
Location is one of the most critical factors that thousands of companies use to provide target customers with personalized experiences.
For example, if they know you're living in Sydney, Australia, high chances are that you'll usually see online advertisements promoting local restaurants.
This is a way to collect customer insights and behaviors, thus increasing the quality of your total time on social media.
However, many of you may not be comfortable with location tracking due to hidden dangers when sharing position history that you're not aware of.
This is why freezing your location on Snapchat would benefit you in many ways.
First, it protects your location history and house address from being tracked by robbers. Second, all the contacts on your phone will be more likely to be safe from hackers and cyber crimes.
Last but not least, freezing location tracking also means dozens of advertisements on social platforms do not bombard you.
In the following paragraphs, we'll show you how to stop Snapchat from updating your live position. Let's get to it!
Method #1: Turn On the Ghost Mode on Snapchat
In this section, we'll discover the first way to get rid of being tracked on Snapchat by enabling Ghost Mode.
Follow the steps below to achieve this:
Open the Snapchat app on your mobile device.
Tap on the location icon to visit Snap Map.
Tap the settings icon in the top right corner.
Toggle on the "Ghost Mode" button.
Select the period you find suitable.
Now, your friends on this app will never see your location unless you accept their request. You can enable the "Ghost Mode" for "3 hours", "24 hours", or "Until Turned Off."
To make sure whether you're in the "Ghost Mode" without navigating to the "Settings" section, check your Bitmoji on Snap Map.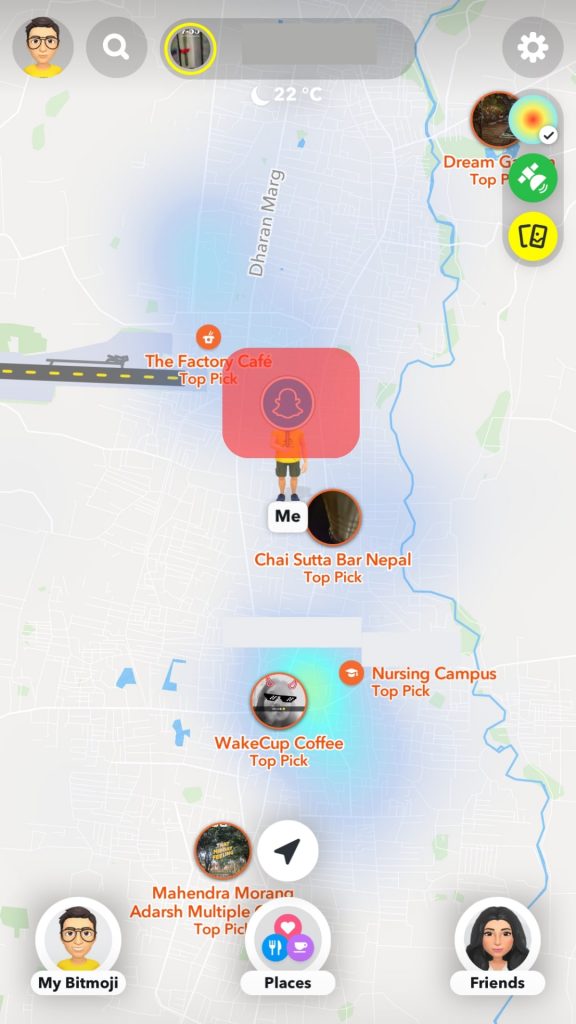 If it has the Snapchat logo with a blue color instead of yellow, you are in Ghost Mode. Otherwise, follow what we instruct above to freeze your location on Snapchat.
It's a fact that Snapchat only updates your location whenever you access the app. You can let everyone see your location history on Snapchat or restrict some of them from getting your exact position on Snap Map. However, if you want to freeze your location on Snapchat, the most optimal choice is to turn on the Ghost Mode.
Method #2: Block the Access of Snapchat to Your Location
Moving to another way to freeze your location on Snapchat, we'll show you how to prevent the app from accessing your location by changing the setting option on your phone.
On an iPhone
The tutorial below is performed on an iPhone. You can follow the same steps to freeze your location on Snapchat if your phone runs on the iOS system:
Open your phone's Settings app.
Scroll down and select "Snapchat."
Select "Location."
Tap on "Never" to activate the option.
On an Android Device
Now, we'll show you how to do it on an Android device:
Open your phone's Settings app.
Navigate to the "Apps" section.
Select "Apps" again.
Find "Snapchat" on your apps list and tap on it.
Select "Permissions," and now you can see which apps Snapchat can use.
Choose "Location."
Tap "Deny," and you are done.
Final Words
Hurray! We're done showing how to freeze your location on Snapchat, and we hope this article helps you solve a big problem.
As you can see, it's not difficult to get rid of position tracking.
Just a few simple steps, and you can protect your accurate location from being viewed by strangers on the Internet.
Don't forget that we always provide you with valuable tips and tricks about social media.
Keep following us for more!