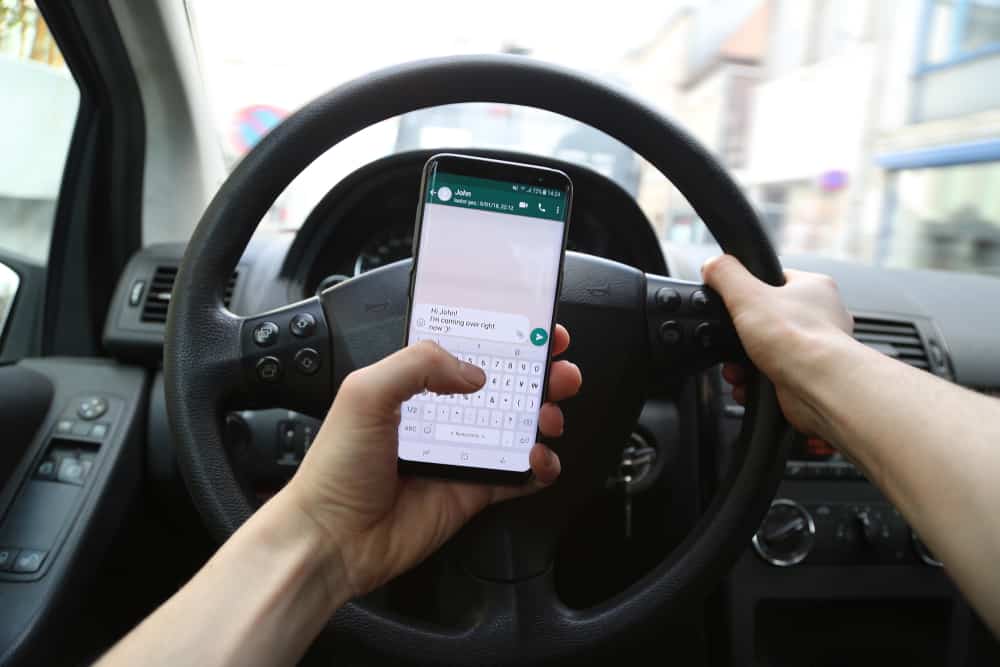 WhatsApp is the most widely used communication app. When planning to travel, you must consider how to maintain communication with friends and family, especially if you are traveling abroad.
One factor to consider is the charges your carrier offers for international roaming. WhatsApp can help save on cost, but only if you understand why you should use WhatsApp when traveling.
The first reason for using WhatsApp when traveling is that WhatsApp is free to install. Anyone can have WhatsApp on their phone. Besides, you can use WhatsApp anywhere where it's not restricted, provided you are connected to Wi-Fi. WhatsApp uses less data. So, even the international data roaming charges will be less. Moreover, WhatsApp supports text, media files, voice, and video calls. Thus, it's an excellent app for keeping in touch with friends.
Today's write-up discusses WhatsApp and why you should use it when traveling. We will understand the benefits of using WhatsApp, especially in saving costs. Let's get started!
What Is WhatsApp?
WhatsApp is a multiplatform free messaging app that facilitates communication between people via texts, audio, and video calls. WhatsApp is owned by Meta and has over 2 billion active users globally. Besides, WhatsApp is among the most downloaded app on Play Store and App Store.
The unique thing about WhatsApp is that it was the first platform where people could enjoy internet messaging freely with only the expense of Wi-Fi or cellular data. WhatsApp requires a phone number for verification when creating an account. Anyone who has your phone number can notice when you've joined WhatsApp.
Again, when someone posts something on their status update and you've saved each other's number, you will view their status update, provided they've not excluded you from who can view their status.
Moreover, you can create a WhatsApp business account to interact with your customers, showcase your products, and manage your order and sales.
Why Use WhatsApp?
When planning to travel, there are multiple reasons why you should ensure you have WhatsApp installed and active on your phone. Before we dive into the benefits of having WhatsApp when traveling, let's see the features you get when using WhatsApp.
Document Sharing
WhatsApp supports sharing of different document types. You can share PDF files, PowerPoint, archive files, document objects, etc. Besides, you can share someone's contact.
Voice and Video Calls
On WhatsApp, you can make a voice or video call to someone in your contact. Besides, you can start a group video call, and the group members can join the call. That way, WhatsApp allows group communication.
Voice Messages
When you are tired of texting or want to explain something in detail, you can send a voice message instead. The receiver will get your voice message and respond via text or voice message.
End-to-End Encryption
WhatsApp secures your message in end-to-end encryption, meaning someone can't intercept your messages, including the government.
Hence you can use WhatsApp for private conversations. Your privacy and security are guaranteed when messaging.
Sharing Media Files
You can send and receive media files via WhatsApp, including pictures, videos, GIFs, stickers, etc.
Free Installation
WhatsApp is freely available on App Store and Play Store. Once you download and create your account, you only need an internet connection via Wi-Fi or cellular data to use WhatsApp.
Location Sharing
WhatsApp allows sharing of your current location. You can select how long you want someone else to see your live location. Sharing location is ideal when trying to locate someone in another location.
Why Use WhatsApp When Traveling?
When traveling, the above WhatsApp features come in handy in maintaining communication with friends and family. Besides, WhatsApp is cheap to use. Here's the thing, your carrier offers different charges for SMS and data when you travel abroad. The costs are higher than normal rates. In that case, using WhatsApp will be your best chance. You can use WhatsApp with Wi-Fi in your location.
Besides, WhatsApp allows different communication, call, and messages. Therefore, you can use WhatsApp to avoid international calling and messaging rates. So, if you plan to call or message someone, use WhatsApp. Moreover, you can send many messages via WhatsApp at lower rates than SMS.
When traveling, you may want to share your current location with your friends and family. In that case, you can use WhatsApp to pin your location and share it. That way, the people you share your location with can keep a live tab on where you travel.
Furthermore, you may want to share your traveling experiences with friends. WhatsApp facilitates this by letting you upload pictures and videos to your WhatsApp status update section. That way, people in your contact can see your traveling experiences and moments.
The bottom line is that WhatsApp is ideal when traveling for its amazing features and lets you save on the cost of making calls, ending messages, and data roaming.
Conclusion
WhatsApp is a free messaging application available on different platforms. You can download the application and use your phone number to sign up.
When traveling, WhatsApp lets you share your current location, update your status with fun moments, and communicate with friends and family via text or calls at affordable rates. This guide details WhatsApp and why you should use it when traveling, especially abroad.